Atlanta Hawks Talon Gaming Club has played with one player short since July 17. Rather than competing remotely with his five teammates in the "NBA 2K" League, Talon rookie defenseman Kwan "followTHEGOD" Niblack Jr. has been off the virtual court with his family in New York after his mom passed away. 
Rest In Paradise Mommy 🙌🏾❤️

— Kwan (@followTHEGOD_) July 26, 2020
"A couple of our friends showed up [at the 2020 draft], and my mom and my dad were just so happy for me," Niblack Jr. said on June 7. "I just had the full support of everybody back home."
Support for the Bronx native extended beyond his family friends at home after he announced the reason for his recent absence five days ago. Teammates, competitors and fans have offered a cascade of well-wishes via social media. 
Prayers for you my brotha hit me up if you need someone to talk too I been through what you been through my brotha we can mourn together if needed my bro🖤💯

— Alex (@BsmooveJ) July 26, 2020
In Tuesday night's matchup against Charlotte's Hornets Venom GT, point guard Michael "Bp" Diaz-Cruz wore a followTHEGOD jersey while he competed in solidarity with his teammate.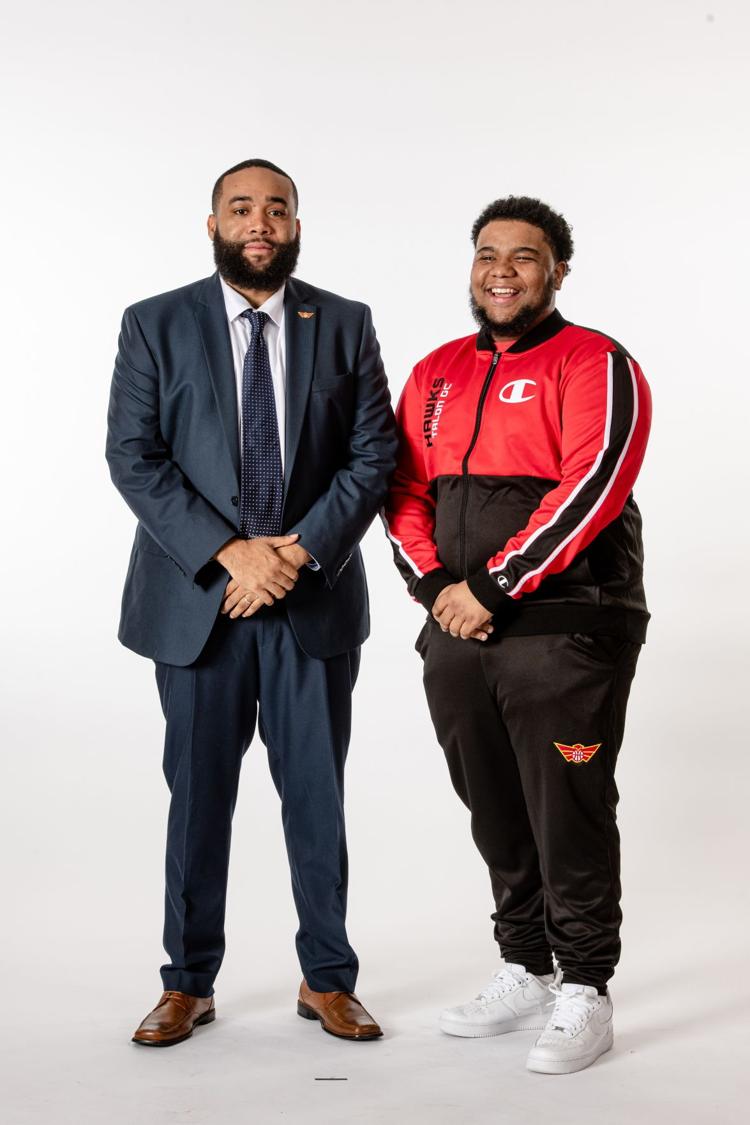 "It's been tough trying to focus on playing, but we've been able to lock in and do that," Talon head coach Wesley Acuff said in a July 29 press conference. "Obviously, with the tragedy that he's going through, everybody's been making sure we keep up with him and try to keep him in the best spirits possible."
Divided focus or not, Niblack Jr.'s team was able to share some good news after it swept the 7-5 Venom GT on July 28. Coming off its elimination from THE TURN tournament by Jazz Gaming last week, Talon improved to 5-8 on the season with three regular season series remaining. 
Fellow 2020 draftee Derrion "Arkele" Elmore has filled in for Niblack Jr. for the last four series, averaging 3.3 points and 3.8 rebounds per game. Last night, he followed up a five-point and five-rebound showing in game one with nine points and a career-high six rebounds in the sweep-clincher. 
Talon's 3-point shooting, led by a 6-of-11 performance by Diaz-Cruz, made the difference in the first contest. Overall the team shot 56% from deep to Venom's 42% to take the narrow 76-73 win. 
Diaz-Cruz booked 34 points followed by shooting guard Mykel "Kel" Wilson's 18. As both team's front courts combined for 24 points, Wilson's secondary shooting effort outpaced the 5 points put up by his Venom GT counterpart and made the difference. 
Despite a shoddy .429 shooting percentage by Diaz-Cruz in game two, his teammates picked up the slack, especially from deep. Wilson, Elmore and Andrew "MrStylez" Valle combined to go 10-of-12 from beyond the arc. Center Levi "Lee" Lamb scored 14 points, snatched 13 rebounds and dished six assists as Talon won 69-60.
"Arkele and Stylez are extremely important to the game plan," Acuff said. "It's just a matter of everybody being ready because sometimes you need everybody to chip in a few points here and there to pull off a victory."
At 5-8, Atlanta ranks No. 17 of 23 teams in the NBA 2K League. The top seven teams receive automatic bids for the playoffs, while a final spot will go to the winner of THE TICKET tournament scheduled for Aug. 13-15. 
Acuff said he's not sure yet if Niblack Jr. will return to compete ahead of the play-in tournament, but that he's more focused on the final stretch of regular season games approaching in the next two weeks. 
On Friday, Atlanta will play Cleveland Cavs Legion GC, whom Talon swept in pool play of THE TURN with a record-breaking 98-33 win in game one. 
"We're not worried about the win we got in the tournament the other day," Acuff said. "It didn't lead us to winning the whole tournament, so that's in the past. We're not going to take [Cleveland] lightly, so it's going to be an intense matchup."