Georgia men's basketball head coach Tom Crean has officially landed one of the country's most coveted prizes. Anthony Edwards, the nation's No. 2 overall recruit according the 247Sports Composite, signed his letter of intent with the Bulldogs on Wednesday. Christian Brown, a four-star small forward, also signed with Georgia. 
Edwards, a 6-foot-5, 215-pound shooting guard, committed to Georgia back on Feb. 11 in a ceremony at his high school, Holy Spirit Preparatory School in Atlanta. He averaged 29 points, nine rebounds and two assists during the 2018-2019 season. Edwards scored 12 points at the McDonald's All-America game in Atlanta on March 27.
The 6-foot-6, 205-pound Brown is ranked as the No. 61 overall prospect and the No. 15 small forward, according to the 247Sports Composite.
Edwards and Brown join four-star forwards Toumani Camara and Jaykwon Walton in Georgia's 2019 recruiting class. 
Crean's second recruiting class represents a drastic improvement from his first class, which ranked No. 37 in the nation according to the 247Sports Composite. Edwards, Brown, Camara and Walton comprise the No. 7 class in the nation.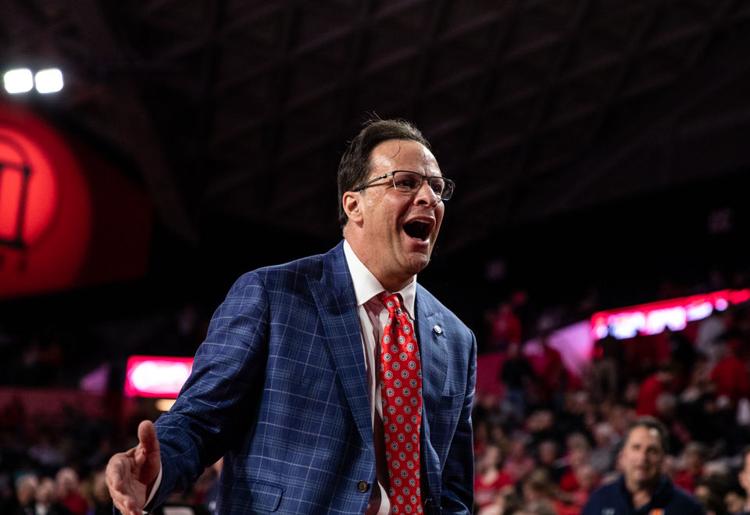 Entering the offseason, there were only four scholarship spots to be filled. But with Teshaun Hightower, Ignas Sargunias and JoJo Toppin all rumored to be considering transferring, Crean likely has more work to do on the recruiting trail. 
Four-star point guard Sahvir Wheeler has an official visit scheduled at Georgia for April 19. Point guard is one position that Crean hasn't addressed yet. 
Edwards, who is expected to be a top NBA draft pick in 2020, chose Georgia over Florida State and Kentucky.  
Originally from Columbia, South Carolina, Brown transferred to Oak Hill Academy in Mouth of Wilson, Virginia, for his senior season, the same school Carmelo Anthony played his senior season in 2001-02. Brown averaged 12.4 points per game and 4.4 rebounds per game. Oak Hill lost to La Lumiere School (La Porte, Indiana) in the GEICO Nationals semifinals game on April 5.