On Wednesday, senior offensive lineman Ben Cleveland drew the attention of the racial justice campaign Dawgs Demand Better after he posted an Instagram story depicting a line of people protesting an unidentified cause with the words "Make protesters speedbumps again."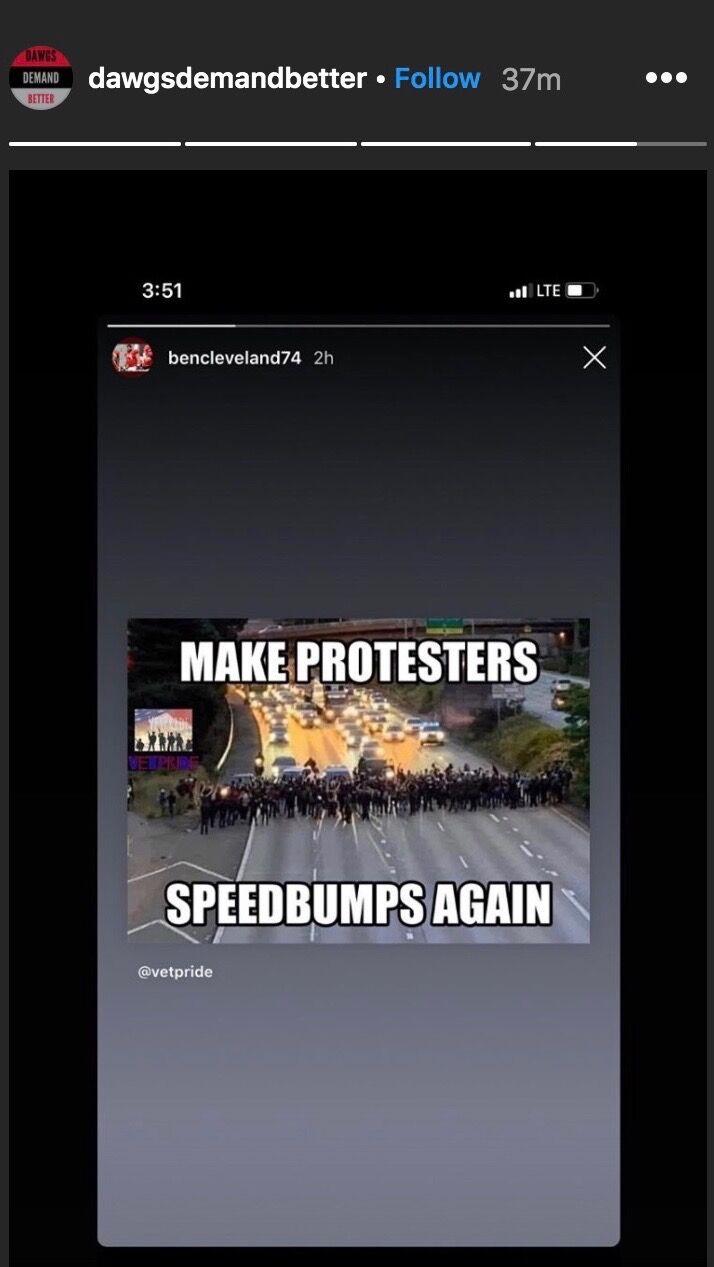 The Dawgs Demand Better Instagram account posted the image shared by Cleveland on its story, tagging him as well as the Instagram accounts of Georgia football and UGA athletics and asking for clarification. Cleveland later removed the post. 
"It was a misunderstanding of perspective. I didn't make that post to be geared towards any specific group of people. Just an opinion that blocking a main interstate and preventing people from getting to work or who might be in an emergency for their family isn't the most effective or efficient way to stand for what is being fought for," Cleveland said in an Instagram message to The Red & Black.
Dawgs Demand Better thanked Cleveland for taking down the image in a follow-up post and said the campaign is "not trying to divide, only seek to understand why someone might want to 'Make Protestors Speed Bumps Again.'"
In a message to The Red & Black, the group said it "had a good message exchange" with Cleveland. Dawgs Demand Better posted on its story a statement from Cleveland later Wednesday evening.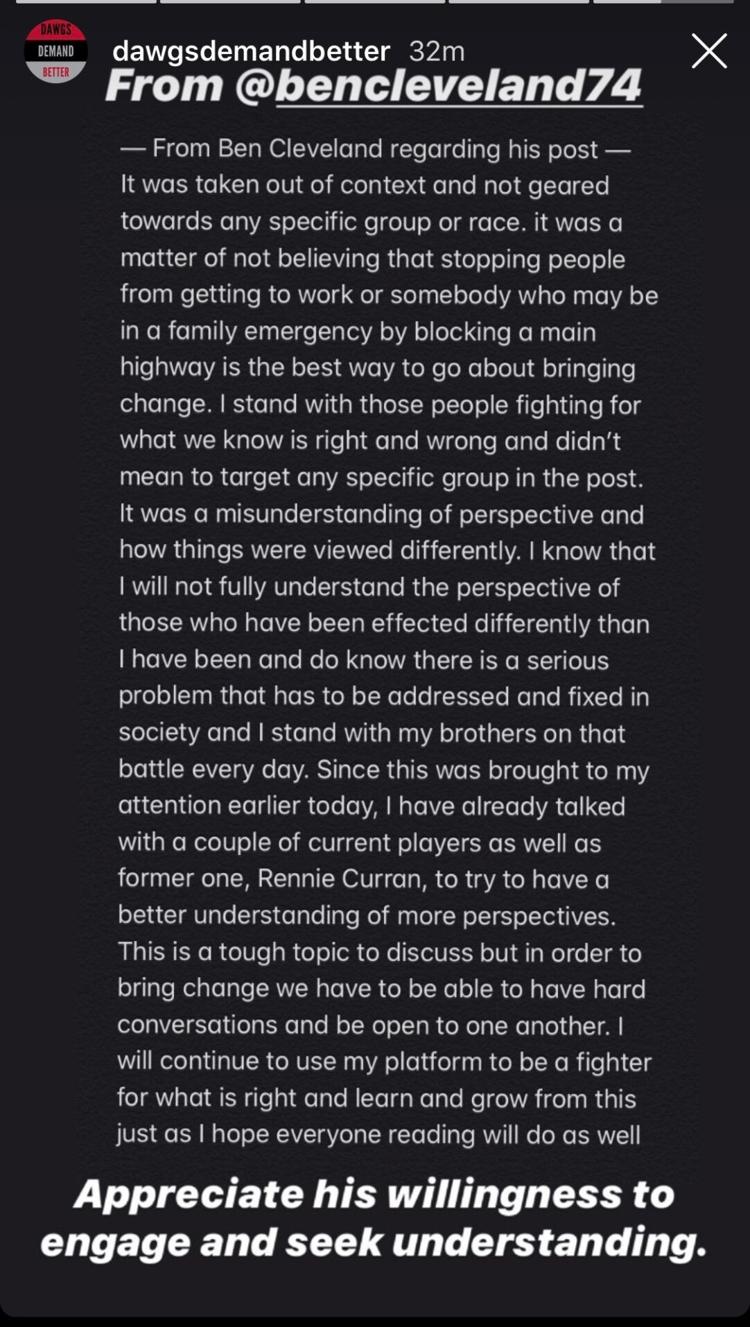 "I know that I will not fully understand the perspective of those who have been effected differently than I have been and do know there is a serious problem that has to be addressed and fixed in society and I stand with my brothers on that battle every day," Cleveland wrote in his statement.
The interaction comes in the wake of weeks of protests in Athens following the killing of George Floyd and numerous statements from UGA athletics personnel, including head coach Kirby Smart, voicing support for Black Americans and denouncing police violence.
On June 8, former Georgia quarterback and 2020 Buffalo Bills draftee Jake Fromm walked back a racially-charged text message exchange he'd sent in 2019 regarding gun suppressors, which was posted on Twitter and received backlash from some of Fromm's former teammates. 
"My brothers here know that I stand with them in the fight for what is right," Cleveland wrote in his message to The Red & Black. "I removed it because I am not here to promote violence against anybody who's protesting in the right way and I see that it was taken that way by some and that's not what I want to be seen as standing for in these times."
The 6-foot-6 lineman from Toccoa, Georgia, started seven games last season and will be the most experienced member of Georgia's O-line this fall.
---
Correction: A previous version of this article included a picture of Cade Mays, not Ben Cleveland. The Red & Black regrets this error, and it has since been fixed.