Prior to the season's abrupt ending due to COVID-19, the Georgia men's tennis team was looking to build on the six match win streak that left them 9-2 and ranked No. 10 in the country. 
Long-time head coach Manuel Diaz was poised to compete for his 29th SEC Championship victory since 1985 with the Intercollegiate Tennis Association's 2020 Rookie of the Year Tyler Zink and three other top-100 athletes in the NCAA, according to the ITA. 
The Red and Black's assistant sports editor Adrian Godoy spoke with Diaz, who highlighted the challenges brought by COVID-19 and how the team is feeling ahead of its eventual return to Athens. 
Adrian Godoy: You're nearing 40 years as a coach for Georgia, how do this past year's challenges compare to the obstacles you've faced before?
Manuel Diaz: I think this is the most challenging of times, it's different from anything we've ever faced. There is no playbook, nothing we can refer back to. Nobody's ever seen something like this, where our country has come to a standstill, and it's certainly impacting every single one of us. We just need to stay vigilant, patient and disciplined in seeing this through.
Adrian Godoy: How will the fact that some of your international players reside in other countries affect their return to Athens?
Manuel Diaz: Well now that there are travel restrictions in Europe, there are immigration issues that we're going to have to climb through. For example, Erik [Grevelius], from Sweden, is going to have to go to another country that will then allow him to come into the US, and those obstacles are at the forefront of what we're dealing with right now.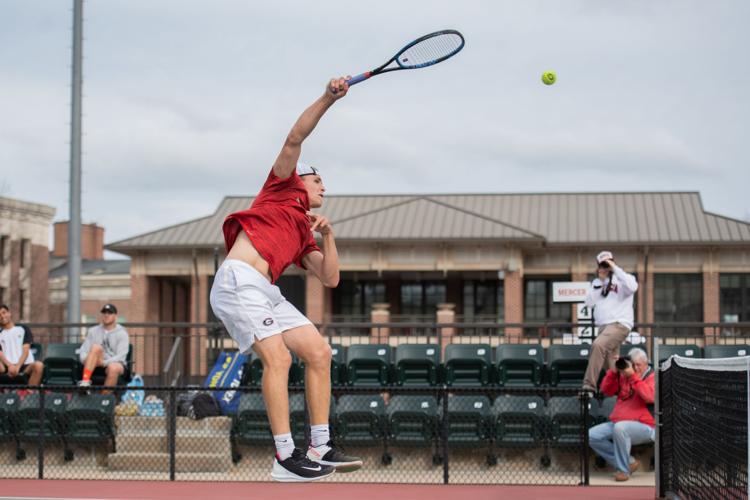 Adrian Godoy: How have you been keeping in touch with your players, despite their all being in different places? 
Manuel Diaz: We constantly communicate through a group chat, we do Zoom calls every few weeks to see how everyone is coping, how everyone is doing and what everybody has been up to. We make sure we keep those channels of communication going and everybody so far seems to be in good spirits. 
Adrian Godoy: What are the main things you emphasize to your players when you're able to communicate with them?
Manuel Diaz: Just that we need to maintain a good frame of mind, keep hope alive and continue to work and prepare as much as we can. Because of the apprehension there is with regards to when we will return to Athens, we want to be able to work towards our long term goals, and that means being prepared for the start of the year, whenever it is. The biggest thing I hear from them is that they can't wait to get back together and get back to work, so I just work on keeping them motivated until that time comes. 
Adrian Godoy: Looking back on the season, what's your biggest takeaway and how did you feel your chances were heading into the conclusion of the season?
Manuel Diaz: This 2020 team was one of the hardest working and closest teams we've had in a long time. They were mentally tough and they just seemed to be on course for something special. I think the year would have finished in a very good way, but I also think that the future is very bright. We're only losing one starter in senior Robert Loeb, and the core of this team is going to be returning very hungry.