2021 marked a historic regular season for Georgia football. The Bulldogs went undefeated for the first time since 1982 and 8-0 in conference play for the first time in school history. Along with their dominance, the Bulldogs have shown off an arsenal of players at many position groups. Here are some of Georgia's top players throughout the 2021 regular season.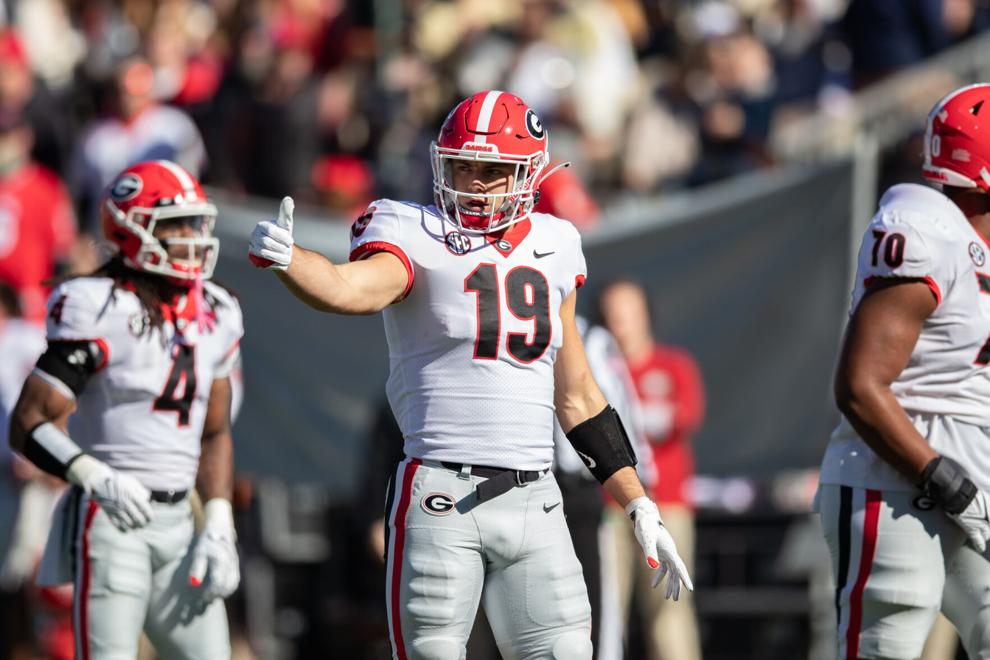 Brock Bowers, #19
Prior to the season, few Georgia football fans predicted a true freshman tight end would lead the team in regular season receiving yards. With preseason injuries to some of Georgia's top tight ends, the four-star prospect from Napa, California, had an opportunity to flaunt his skills in Week 1 against Clemson, when quarterback JT Daniels targeted Bowers six times for a total of 43 yards.
Since then, he has tallied 652 receiving yards and 10 touchdowns, leading the team in both stats. Bowers has not been shy of making his own history on the field. Against UAB in Week 2, quarterback Stetson Bennett found Bowers for an 89-yard touchdown pass, making the ninth-longest touchdown reception in school history. The freshman was recognized for his stellar regular season, and was named one of eight semifinalists for the 2021 John Mackey Award and named a finalist for the Shaun Alexander Freshman of the Year Award. Expect Bowers to continue to make a major impact on Georgia's offense through its postseason run.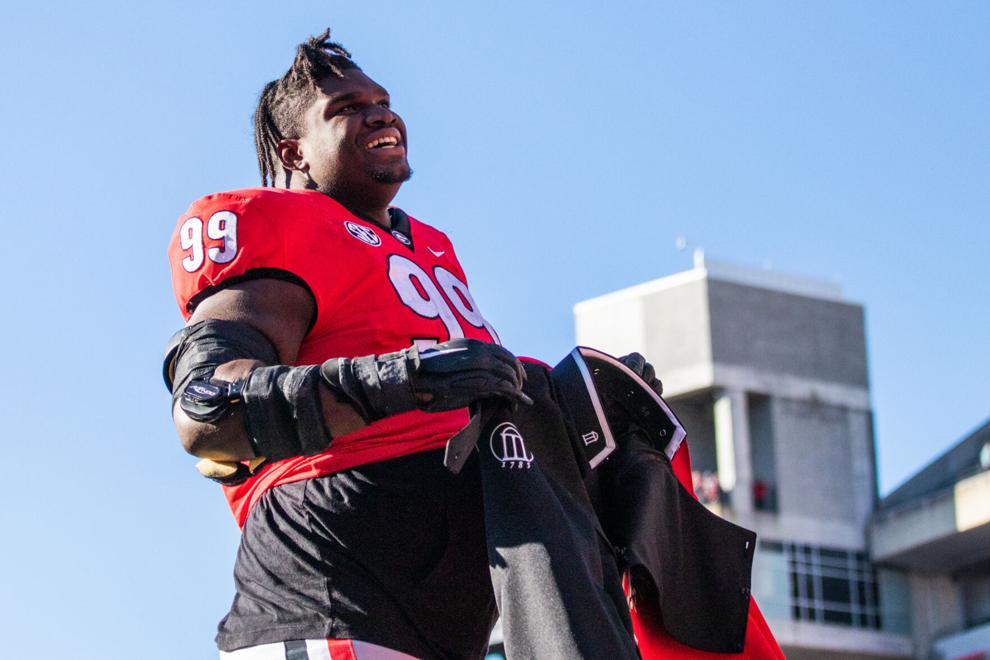 Jordan Davis, #99
Standing at 6-foot-6 and 340 pounds, Jordan Davis is a difficult man to miss on the field for the Bulldogs. At defensive tackle, the senior from Charlotte, North Carolina, has added 24 total tackles and two sacks throughout the regular season. Between his stature and the positive impact he brings to Georgia's defense as a whole, Davis has developed a case for being a potential 2021 Heisman Trophy candidate.
In the Bulldogs' senior day celebration against Charleston Southern, Davis did something he had yet to do in red and black: score a touchdown. With two yards remaining to the end zone, the defensive tackle lined up as a running back, and took two plays to push the ball over the goal line. Davis has become a household name for college football fans as he will continue to be one of Georgia's top defensive players in the remainder of his senior season.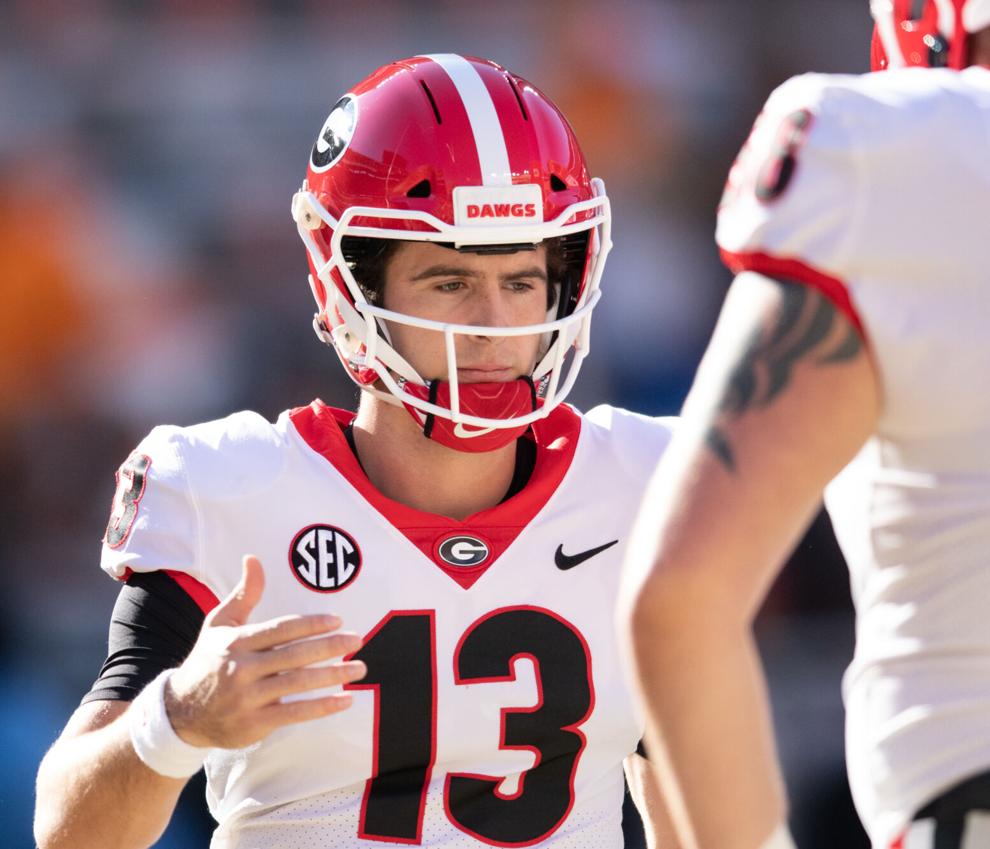 Stetson Bennett, #13
One of the most heavily watched storylines of Georgia football throughout the 2021 season has been its starting quarterback position. After Daniels, the Week 1 starter, suffered an injury, Bennett stepped into the role and proved himself as the continued starter for the Bulldogs.
Starting his career at Georgia as a walk-on, Bennett has earned the starting position nine times in his senior season. Throughout participation in 11 games, he has passed for 1,985 yards and 21 touchdowns, good for a quarterback rating of 88.8. Head coach Kirby Smart has praised Bennett under center, repeatedly stating that his abilities on the field give Georgia the best chance of winning. The senior could make his 10th start of the season against Alabama in his second SEC Championship appearance.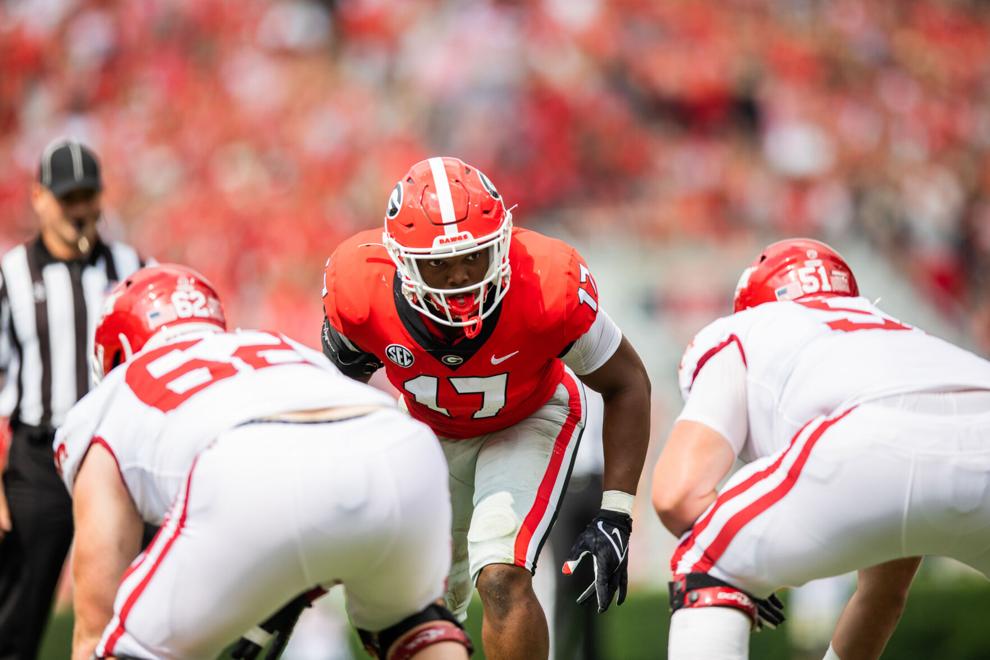 Nakobe Dean, #17
Adding to Georgia's seemingly unstoppable defense is inside linebacker Nakobe Dean. The junior from Horn Lake, Mississippi, earned a starting position in all 12 regular seasons, recording 57 total tackles, ranking second on the team after Channing Tindall. His five sacks is also the most of any active Bulldog.
Against Florida, Dean tallied his first pick six of the season as he intercepted a pass by Florida quarterback Anthony Richardson and returned it 50 yards for a touchdown. He earned another interception against Auburn, setting Georgia's offense up for a field goal.
Dean has been an essential part of the Bulldogs' defense only allowing 6.92 points per game in the regular season, which is best of any FBS team. The linebacker was named one of six finalists for the Butkus Award, and one of 15 finalists for the Chuck Bednarik Award, given to the nation's top linebacker and defensive player, respectively. Winners for either award have yet to be announced.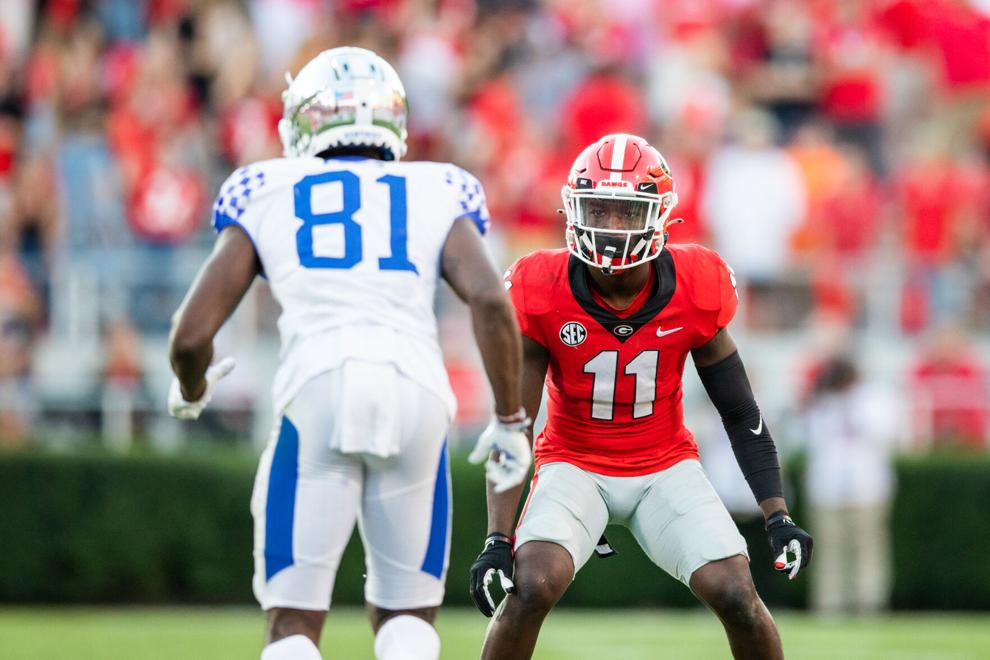 Derion Kendrick, #11
A defensive back transfer, Derion Kendrick has made a huge impact on Georgia's inexperienced secondary corps. The senior announced his commitment to Georgia on June 1 after playing three years of football at Clemson. Kendrick started in all 12 regular season games, and put up 32 total tackles and two interceptions.
In the Bulldogs' season opener against his former team, he recorded three tackles, and has only improved since. His interceptions came against South Carolina and Tennessee, both times setting Georgia up for a touchdown on the next drive.
Kendrick joining the team after the Bulldogs saw multiple defensive backs leave for the NFL draft after the 2020 season eased many peoples' fears of the depth in Georgia's secondary. The junior is a major part of the Bulldogs being ranked second in the FBS in passing yards allowed per game, averaging only 151.6 through the regular season.