As you may already know, ESPN's "College GameDay" has made its way to Athens. No. 3 Georgia is hosting No. 7 Notre Dame for the first time. This weekend has become quite the reunion for Maria Taylor and David Pollack, both hosts of the morning show and notable alumni of the University of Georgia.
"It's always cool [coming to Athens]," Pollack said. "First of all, sleeping in my bed ain't bad. Literally yesterday I was like, 'what am I doing? I have to go to work tomorrow, and I'm in my bed.' It's cool to come back; it's cool to see the campus … It's cool to see the dawg fans."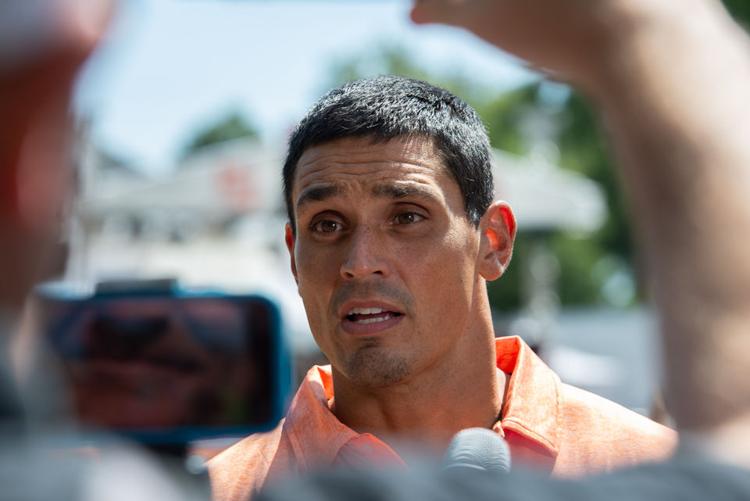 The last time Georgia and Notre Dame faced off, both were coming off of what many believed to be disappointing seasons, but the game was a good sign for both programs. Since the last meeting in 2017, the Bulldogs and Irish have made appearances in the College Football Playoff, and with that, there seems to be a playoff or bust mindset from both fanbases.
"I think Kirby Smart has an amazing template obviously and a game plan that is gonna build a huge legacy here at Georgia," Taylor said. "You can see it just from the way the players are on the sidelines, how in tuned they are into the game the entire time. The level of expectation has gone up, and not just for the players. It's for the janitors, the strength and conditioning staff, every single person who's on his staff or touches the football program is being held to a completely different standard."
This summer, 233 media members predicted that Georgia would make the trip to Atlanta for the SEC championship in 2019. Still, there are plenty of games that need to be played, starting with this Saturday night.
"There hasn't been a game of this magnitude in non-conference play in half a century," "College GameDay" host Rece Davis said. "It'll be a great scene, and I'm looking forward to it."
Since taking over as head coach in 2016, Smart has improved Georgia's reputation on the recruiting trail. In the last three seasons, he hasn't had a class rank below No. 3 class in the country, according to 247Sports.
"I've said the same thing this year, and I'll say the same thing next year," Pollack said. "You're living in the days where it's gonna be the best of Georgia football history. It's a good time. If you need a team out there, and you're into college football, Georgia is a good one to pick … They're not going anywhere."