UGA's annual "40 under 40" alumni list recognized three former student-athletes in Rennie Curran, Samantha Arsenault Livingstone and Jarryd Wallace on Thursday. 
The program's began in 2011 to celebrate former Bulldogs excelling in their chosen fields. The trio of past athletes joins 371 other alumni nominated to this year's class. 
Curran played football for Georgia from 2007-2009, Livingstone swam from 2003-2005 and Wallace was a track and field signee in 2007.
"I was very excited and very grateful [to make the "40 under 40" list]," Curran said. "Grateful for my family, my friends, my mentors and coaches and everyone that's been around me supporting me on my journey."
Curran competed professionally with the Tennessee Titans and the Tampa Bay Buccaneers before transitioning to giving professional life advice to people and businesses across the country. Curran is a speaker, author and personal development coach, according to his website. 
"Everything I talk about has to do with reaching your fullest potential," Curran said. "Whether I'm speaking to students, business professionals or even executives, I really try to deliver to people what things they need around them to increase their personal development."
Jarryd Wallace, who was poised to take the track in 2007 as a Bulldog, never got the chance due to his diagnosis with Compartment Syndrome shortly before arriving at Georgia. 
Although he underwent an amputation of his right leg, Wallace continued to pursue competition at the highest level. He competed in two Paralympic Games, set three world records and became the fastest T44 classification runner in the United States, running the 100-meter in 10.71 seconds.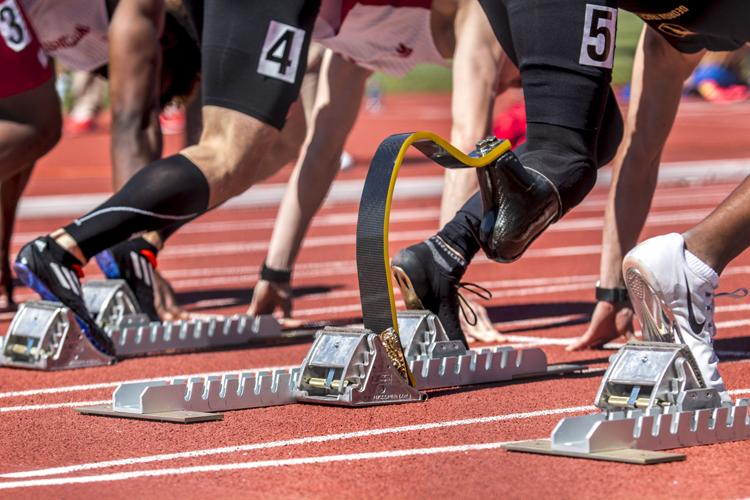 Despite the podium eluding him in the Paralympic games he ran, Wallace earned gold medals at the 2011 Parapan American Games, 2013 World Championships and the 2015 Parapan American Games. 
The former Bulldog was also named Male Para-athlete of the Year by USA Track & Field in 2013 following his performance at the World Championships in Lyon, France. 
Arsenault Livingstone, who earned an Olympic gold medal swimming under the American flag, is now also working to help others improve their lives. 
The former Bulldog Olympian is a transformational speaker and high-performance consultant who, "helps athletes, coaches and leaders to cultivate and further develop the fundamental skills needed to become more mindful, courageous and resilient leaders," according to her website.
Curran, Wallace and Livingstone will be in good company with the recent years' "40 under 40" alumni. The last four classes of the "40 under 40" have featured 17 former Bulldog athletes, six of whom graduated in 2019, including football players Malcolm Mitchell and Cory Phillips and swimmer Allison Schmitt.