Due to concern over the spread of COVID-19, all spring sporting events were canceled on March 17. Despite many seasons being halted abruptly, there were still plenty of game-changing performances across the spring semester. Here is The Red & Black's list of some of the top performances from the past three months:
Floor routine, Gymnastics
The Georgia gymnastics team had a successful performance in Stegeman Coliseum on Feb. 2, as they defeated Auburn 197.425 to 196.350. The GymDogs achieved their highest score for this event in 2020 with a 49.6. Georgia was able to count the last five scores on the floor as each of these performances scored above a 9.9. Freshman Amanda Cashman and sophomore Rachel Baumann both scored 9.925s.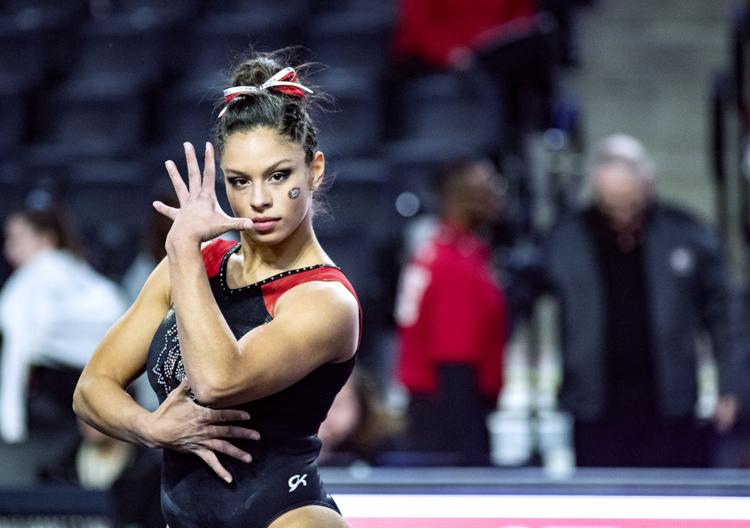 Momentum continued to build on floor as freshman Soraya Hawthorne and sophomore Rachael Lukacs scored a pair of 9.9s. Sabrina Vega ended the rotation with an explosive performance and earned her third 9.95 of the season on floor. — Gillian McIntyre
Ryan Webb, Baseball
Heading into Georgia baseball's opening day matchup on Feb. 14 against Richmond, all of Georgia's hype was sent toward starting pitcher and projected top-five MLB draft pick, Emerson Hancock. However, Ryan Webb entered in relief to begin the fifth inning with the Bulldogs down 6-2 and led Georgia to its first win of the regular season.
Webb pitched a career-high five innings and 11 strikeouts to keep the Spiders scoreless for the remainder of the game. He faced three Richmond batters with runners in scoring position and struck out all three to get out of the inning. Georgia scored one run in the fifth, sixth and seventh inning before completing its 7-6 comeback victory with two runs in the bottom of the ninth. — Austin Roper
Lauren Mathis, Softball
The Georgia softball team concluded their season 23-5 overall and 20-1 for home games. Many players had stand out moments and games, but possibly the most memorable is Lauren Mathis' career-high strikeout count against Samford on Feb. 19. After a three game losing streak, Mathis turned the tables when she recorded 13 strikeouts, with one walk in five innings — a complete game shutout.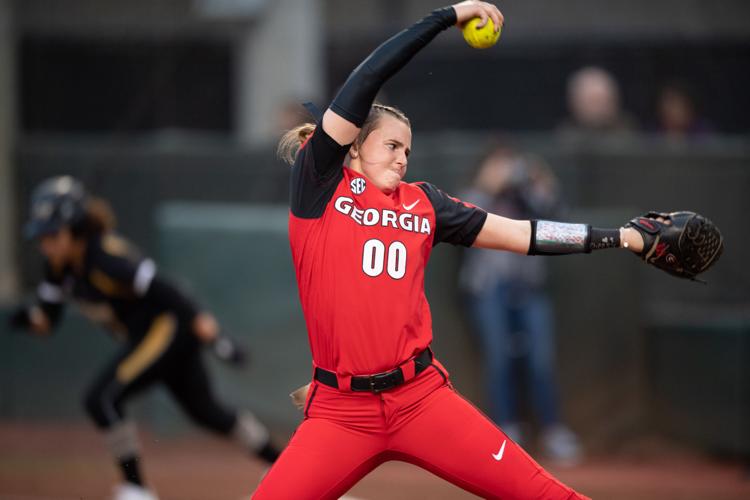 To top off her stellar performance, Mathis had another 13 strikeouts on Feb. 22 against Central Michigan in the same weekend. Mathis finished her season third in the SEC and No. 50 in the country with 82 strikeouts. — Jessica Thornton
Anthony Edwards, Men's basketball
The freshman sensation logged quite a few standout performances during his first and only season with Georgia. His career-high 37 points against then-No. 3 Michigan State at Maui Jim Maui Invitational is easily his most impressive but is ineligible because it took place on Nov. 26, prior to the start of the spring semester.
Edwards left his imprint during SEC play, but his best performance came in a 94-90 overtime loss to South Carolina on the road. He recorded 36 points, seven rebounds, four steals and shot an efficient 11-for-22 from the field all while playing 44 of the 45 total minutes. Edwards also shot 10-for-12 from the free-throw line, showing his balanced scoring potential at an NBA level. — Andy Walsh
Jenna Staiti, Women's basketball
Redshirt junior center Jenna Staiti became a necessary piece of the Georgia women's basketball game plan throughout the season. The 6-foot-4, Cumming, Georgia, native recorded five of her six career double-doubles this past season and improved her free-throw shooting by 26 percent, making 87.5% of her attempts. Staiti scored double-digit points in eight of Georgia's last nine matches, averaging 20.3 points and 9.9 rebounds per game.
Late in the regular season on Feb. 23, Staiti tied her career-high of 24 points on 10-for-16 shooting in a 73-56 win against LSU in Baton Rouge, Louisiana. Staiti's performance helped the Bulldogs record their fourth and final road win in conference play. Staiti's presence helped the Bulldogs contain the Tigers to 42% shooting. — George Zeliff