For the first time since 2013, "College GameDay" is coming to Athens. ESPN announced the location of next week's three-hour studio show on Saturday.
The last time Georgia's campus hosted "College GameDay" was on the morning of the Bulldogs' 44-41 win over No. 6 LSU on Sept. 28, 2013. Georgia, ranked No. 9 at the time, ended up losing five games that season, including a loss to Nebraska in the Gator Bowl.
The confirmed location of "College Gameday" will be Myers Quad. 
The TV set was also located on Myers Quad in 2013. The SEC Network's "SEC Nation" pregame show typically sets up at the Myers Quad when it comes to Athens. However, the show's location was moved to the lawn in front of the Special Collections Library before the UMass game last year.
Both "College GameDay" and "SEC Nation" paid a visit to Jacksonville last season ahead of the Georgia-Florida game. It was the first time "GameDay" attended the rivalry since 2005.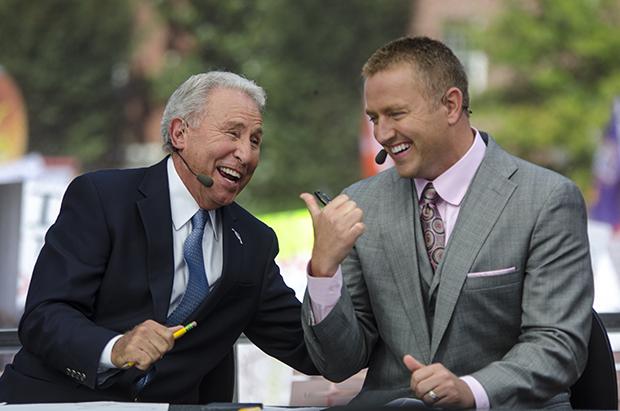 The only other times GameDay has come to Georgia's campus was in 1998 and 2008 against Tennessee and Alabama, respectively. The Bulldogs lost both games.
Two of GameDay's hosts, Maria Taylor and David Pollack, are Georgia alumni.