Over the four (or more) years that your student is in Athens, there are many reasons you will visit the Classic City. Whether you're in town for an awards celebration or just a quick weekend stop to catch up, here are recommended restaurants for all reasons, with selections for just two of you or a dozen or more.
Bonding over brunch
Students we polled said their favorite time for parents to visit is Sunday brunch when dining hall hours are limited and weekend activities slow down.
Big City Bread Cafe
Known for breakfast, this medium-sized restaurant also offers hearty sandwiches, a wide range of desserts, soups and salads. The spacious outdoor seating is a draw.
Heirloom Café and Fresh Market
The owners of this restaurant source as many local ingredients as possible on a menu that includes updated Southern fare. Its North Chase Street patio is a great place to linger.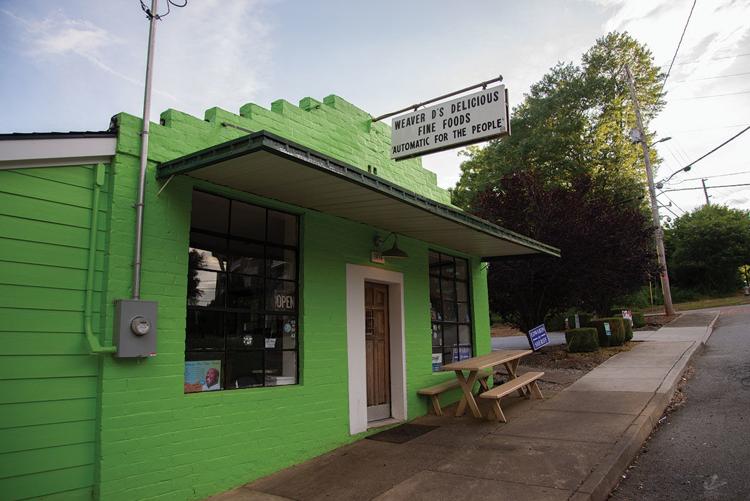 Lunch for the two of you
If you're headed to Athens for the day, these places offer great atmosphere for lunch and the chance to catch up.
The Grit
An Athens institution, this pioneering Prince Avenue vegetarian restaurant draws omnivores, too, thanks to a massive menu including noodle bowls, wraps and the signature Golden Bowl. Get a couple slices of cake to go.
Lindsey's Culinary Market
Fresh salads, hearty sandwiches and soups are highlights at this Thomas Street spot — an easy walk from North Campus.
Mama's Boy
Voted Best Brunch in Athens by year after year Red & Black readers, Mama's Boy draws weekend crowds. Experienced parents know the way to experience this beloved restaurant is a weekday lunch: No lines, but the same creative menu.
The Royal Peasant
This Five Points pub with a British vibe is a great destination if your student is a soccer fan. Catch a Premier League or Bundesliga match as you chow down on fish and chips.
Weaver D's Delicious Fine Foods
Made famous for its slogan "Automatic for the People" that became the title of an R.E.M. album, this downtown restaurant is popular for fried chicken.
Hosting a group
These reasonably priced restaurants offer variety and cater to all kinds of appetites and dietary needs. They can accommodate larger parties.
Blind Pig Tavern
There is something for everyone on the vast menu. (We recommend the fish tacos and wings.) In addition to downtown, Blind Pig operates on the East Side on College Station Road and in West Athens on West Broad Street.
Good to know: If you bring the whole family here, kids menu items are served on cute take-home Frisbees.
La Puerta del Sol
The East Side sister restaurant of Cali N Tito's occupies a sprawling building on Cedar Shoals Drive that houses arcade games and family-size tables.
Saucehouse Barbeque
This restaurant on West Broad Street has an enormous selection of meats, sides, toppings and sauces. The owners claim the menu can be customized in a thousand combos, so everyone in the group can get just what they want.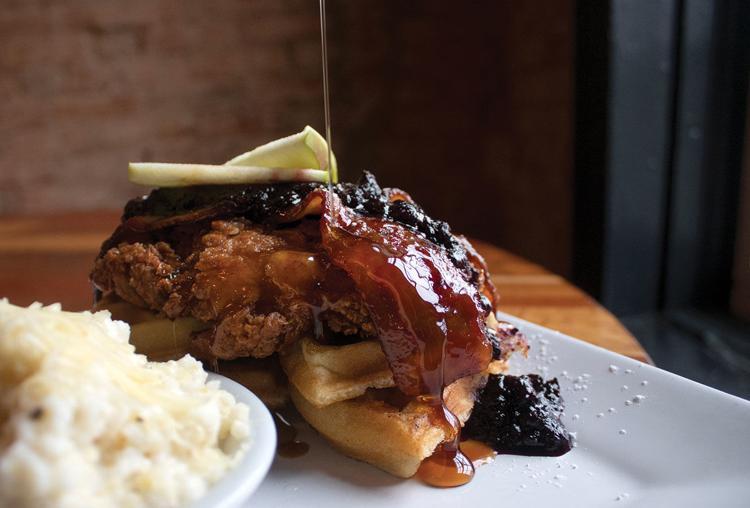 Family dinners
At these restaurants, you'll be able to treat your student to a great meal at a good price — while getting to know a slice of Athens.
DePalma's Italian Cafe
As well as pizza, served by the slice or by the pie, find classics such as eggplant Florentine and a daily lasagna special. In addition to downtown near the Arch, DePalma's operates in West Athens on Timothy Road, and on the East Side on Barnett Shoals Road.
Donna Chang's
Offering Asian fusion, this chic Five Points spot is a great place for groups of four to six. Share a few dishes and appetizers, served family style.
FIVE Athens
Those overwhelmed by choices love the simplicity of the menu at this Hull Street restaurant: Five selections each of appetizer, entree, wine, beer and cocktails. Specials feature seafood delivered from the owners' Destin, Florida, market.
The Place
If you're craving Southern specialties, The Place, across from historic North Campus, has you covered with a menu that includes a decadent twist on chicken and waffles.
The Pine Food & Drink
The wood-fired oven at the heart of this stylish Five Points eatery is used to produce flatbreads, as well as entrees such as salmon and roast chicken.
Special occasions
In town for parents weekend or to celebrate a milestone? Splurge with a reservation at one of these destinations.
The Expat
This Five Points venture from Jerry and Krista Slater has an exceptional cocktail program. The French bistro–inspired menu offers a refreshing change from the Southern fare at most higher-end restaurants here.
The National
This Mediterranean-influenced restaurant on West Hancock Avenue was co-founded by chefs Hugh Acheson and Peter Dale. With serene decor and excellent service, it's ideal for celebrations.
Treating a group
If you want to take out your student's friends or roommates, we suggest these destinations, where ordering is easy and prices are moderate.
El Barrio
Spread out on the front lawn or spacious patio of this Five Points neighborhood favorite and enjoy high-quality, affordably priced takes on tacos, tortas and more. Don't skip the exceptional guac and salsa. 
Maepole
Formerly known for modern, high-end ventures like The National and Seabear, Chef Peter Dale has taken his penchant for organic ingredients and technique to the fast casual realm. At Maepole — voted best new restaurant of 2018 by the readers of The Red & Black — diners select from a range of bases, sides and proteins to customize their meals.
Starland Pizzeria & Pub
In a casual two-story location in the heart of downtown, Starland offers pizzas and pasta dishes to share as well as a $6 slice and salad combination.
Pulaski Heights BBQ
Locally sourced pork and brisket star at this restaurant where meat is smoked daily. Take advantage of the family-sized specials on the takeout menu and plan a socially distanced group meal.
Ted's Most Best
Ted's offers artisan pizzas, pastas, a large beer and wine selection and enviable patio seating, plus a bocce court.