Students at the University of Georgia can select from more than 800 clubs and organizations. When it comes to getting involved, the options are practically endless. Not sure how to start? Ask yourself what's important to you and start your search tied to your values.
I want to try something new
College is a time to experiment. There's probably no other time in your life where you'll be offered such a plethora of activities and experiences to try. The University of Georgia's wide array of clubs allows you to learn skills ranging from the intricate to the obscure. A few examples include the Ballroom Dance Club, Sky Dawgs Skydiving Club and Knit and Crochet at UGA.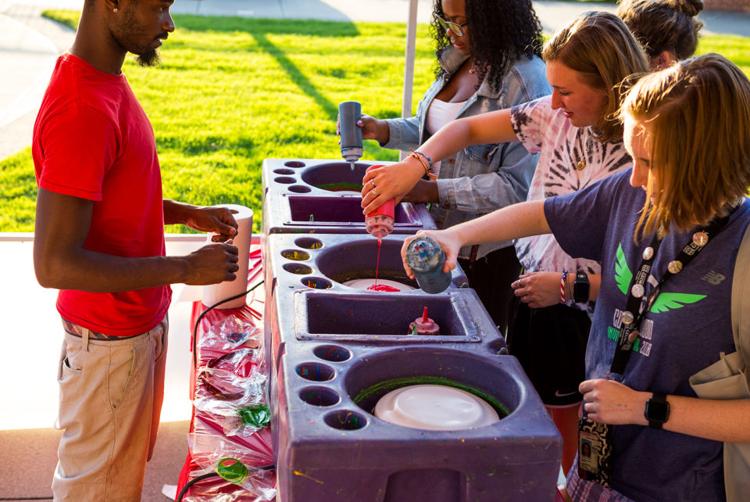 I've got to get outdoors.
Head outside with clubs, such as Block and Bridle, a livestock club affiliated with the College of Agricultural and Environmental Sciences. There are hiking and rock climbing groups, such as the Outdoor Adventure Club. Or you can try something more thrilling like the Acroyoga Club.
I'm a jock — but not a D1 athlete
Join one of the 40 UGA club sports teams. This will allow you to hone skills, meet new people and travel to compete. Club teams include hockey, lacrosse and rugby.
I'm competitive — but not a jock
Exercise your competitive nature with groups like eSportsUGA, the Board Game Club at UGA or Humans vs. Zombies. Or you can look into lower key intramural teams where you can try your hand at a new activity like innertube water polo. Yes, that's a thing.
I want to give back
Take part in large-scale events like UGA Miracle's 24-hour Dance Marathon, which in 2019 raised more than $1 million for Children's Healthcare of Atlanta, or the SDT Greek Grind dance contest, which raised over $90,000 for Prevent Child Abuse America in 2019.
But fundraising doesn't always have to be a colossal event. Local restaurants and breweries host percentage nights or benefit concerts in which a portion of sales benefits a club or cause. Almost every weekend brings a 5K or fun run. LEAD Athens hosted a Moonlight 5K in 2018 that raised $4,000 in funds for Campus Kitchen, which feeds those in need in the Athens community. (Note: Not all runners are even human — in the Pre-Veterinary Medicine Club's annual Dawg Jog 5K, dogs and owners compete to raise funds for animal-related causes.)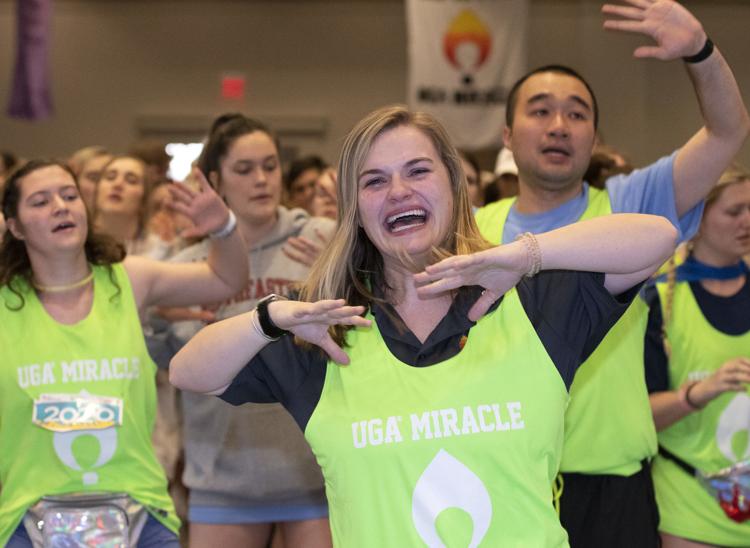 I want to serve
Several groups let you help students or Athens residents. Designated Dawgs provide safe rides home for students. Extra Special People works with a local organization to support people with developmental disabilities. The UGArden Club works with the student-run organic farm to raise sustainably grown produce, which is then distributed to the community through Campus Kitchen. The Backpack Project at UGA aims to help the homeless population in Athens by making care packages and raising awareness.
Is it too early to think about my career?
No. Just about every field has a student group. These offer ways to learn about what it takes to move into your intended career. Clubs organize networking events, speakers and workshops. A few examples are UGA's student chapter of the American Society of Microbiology and the UGA Economics Society.
I want to find a community
UGA is full of students from all walks of life, and there's no shortage of cultural organizations or communities to join. The Lambda Alliance and LGBT Resource Center offer support and advocacy for the university's LGBTQ community and its allies. ASL Dawgs provides resources for UGA's Deaf community and anyone interested in learning about American Sign Language and Deaf culture.
There's also a variety of cultural and international organizations, including the Asian American Student Association, the Hispanic Student Association, the African Student Union, the German Student Organization, the Indian Cultural Exchange and the Russian Club.
I'm seeking a spiritual home
There are a number of religious organizations on UGA's campus serving many faith communities. The Wesley Foundation, which fills up Tate Grand Ballroom on Wednesday evenings, is one of the largest Christian organizations on campus. There are also more intimate Christian groups including the Baptist Collegiate Ministries. Many Jewish students will gather at Hillel to enjoy free Shabbat dinners and services, and Catholic students can find a home at the Catholic Center. The Muslim Student Association is UGA's primary group for students of the Islamic faith and seeks to be both a network for Muslim students and a voice for their community on campus.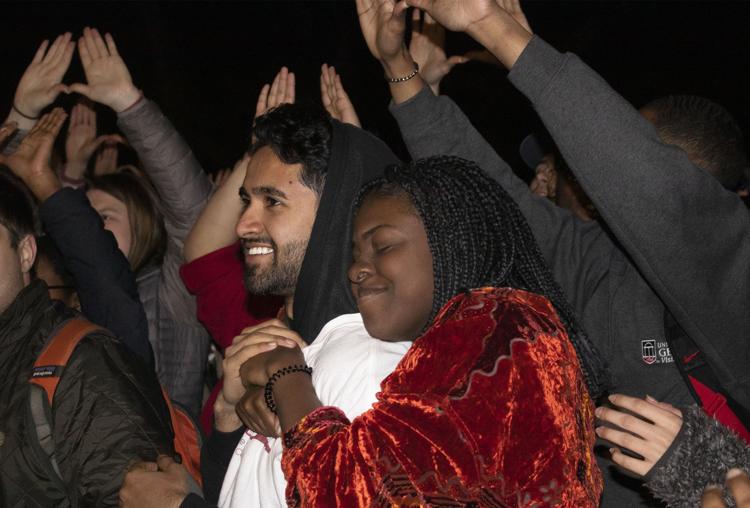 I might run for office
You can get involved in Student Government Association and represent your class and your interests at the university level. But there are other ways to get involved. The Residence Hall Association represents students in the 22 residence halls. You can take part as a committee member, floor representative or on the executive committee. Or, can join a group that focuses on your area of study, such as Ag Hill Council, which advocates for South Campus.
I like to debate
Some of the oldest organizations on campus are the Demosthenian and Phi Kappa literary societies, which fuse debate and discussion with social activities. For a more competitive focus, consider the Mock Trial team.