The University of Georgia held its seventh annual TEDxUGA event on March 22 at the Classic Center. This year's theme was Amplify, where nine student, faculty and alumni presenters were encouraged to make their voices and issues heard.
"When we amplify a voice, we magnify the change it can create," host Alton Standifer said.
Here are nine takeaways from the TEDxUGA event.
1. Nemo could eat plastic and be okay
"Our ecosystems must fight against total plastic production," New Materials Institute assistant research scientist Evan White said.
White is working to combat this issue by creating biodegradable multiuse plastics that could be digested by microorganisms, including fish and other marine life.
2. Online relationships are real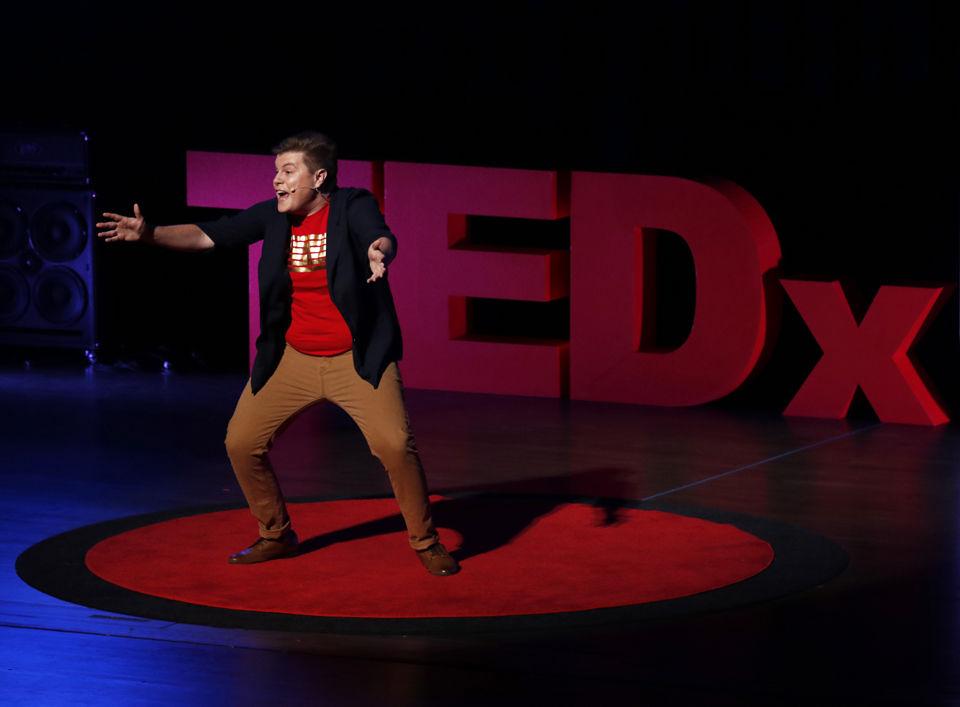 According to junior management information systems and international business major A.C. Williams, gamers are far more than just kids snacking on pizza rolls in front of their parent's television screen.
Williams's work with EndGame TV at video game conferences around the world helped him notice that players' dedication to the esport had led them to find their passions and increase confidence in themselves.
3. 7 out of 10 of us feel like frauds
Cat Hendrick knows what it's like to feel like a fraud and imposter every day. She has battled imposter syndrome, which involves feeling like every task or opportunity one receives is all due to luck and has nothing to do with merit. According to the International Journal of Behavioral Science, 70 percent of people struggle with feelings of imposter syndrome at some point in their lives.
Hendrick, a third year journalism major, dealt with debilitating panic attacks and anxiety while working at the PyeongChang 2018 Winter Olympics. She challenged the audience to express their experiences with these symptoms and to "reevaluate where your identity lies if you want to cure yourself."
4. Easy-Bake Ovens and Legos are essential for STEM growth in young kids
UGA alumna Ansley Booker knew from age 5 she wanted to be a scientist. Her parents supported her passion by buying Legos and participating in her experiments.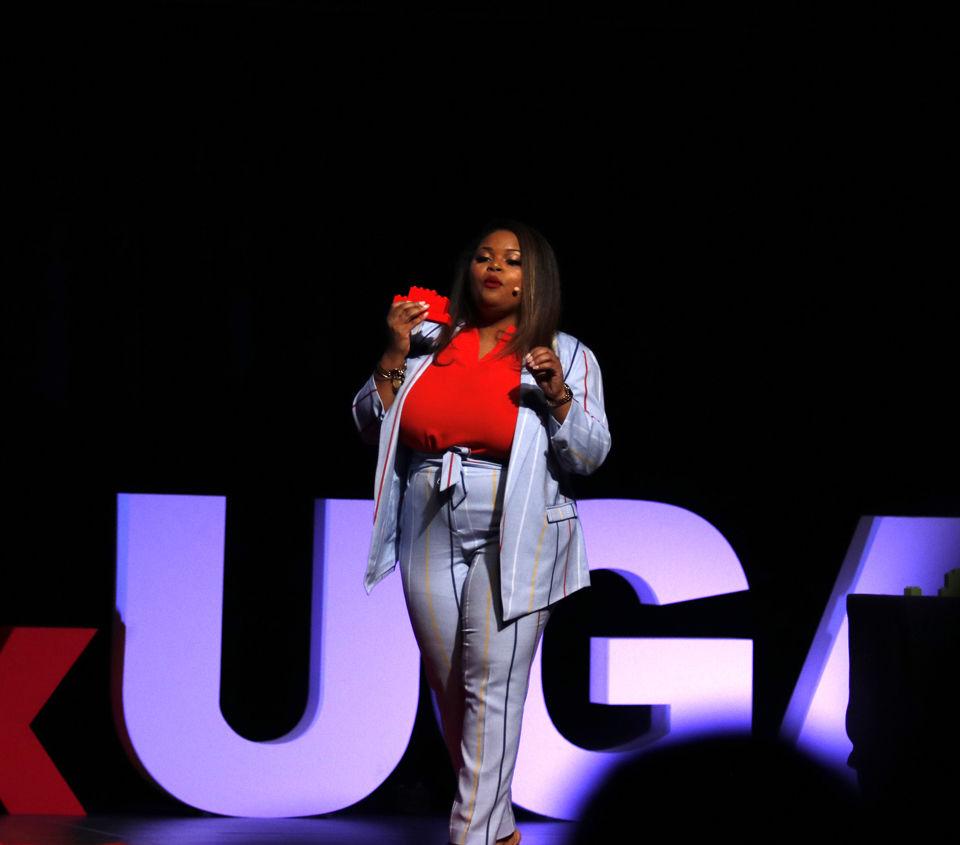 Booker explained the difficulty she had finding role models in the media as a child, and how as a student she realized the seriousness of the lack of diversity in STEM programs across college campuses.
5. Learn to view the world with dandelions in mind
Laura Whitaker was appointed executive director of Extra Special People while just 19 years old at UGA. Over time, she now views disabilities as harnessing ability.
Whitaker explained the thought process of adults and children. Where adults prefer the daffodil flower over dandelion weeds, children identify them with the same fascination.
The life cycle of a dandelion allows for a flower to grow, bloom and spread its seed to other places. Whitaker emphasized that "it's dandy" to realize the abilities those with disabilities bring to this world, and that every person should learn to "grow, magnify, and give [their abilities] away" like the dandelion. 
6. "Godzilla" might have predicted today's modern nuclear weapons discussions
As a child, School of Public and International Affairs professor Jeffrey Berejikian was fascinated by the "Godzilla" movie series. He used "Godzilla" as a metaphor for secretive government officials and the indifference of the public toward the choices their elected officials make until it's too late.
Along with professor Zachary Zwald from the University of Houston, Berejikian conducted an experiment with military officials from all experience levels to discover if he could affect their decision to engage in nuclear war through cognitive bias.
"The everyday hero [in "Godzilla"] sees solutions to problems that the experts can't imagine, and they are guided by a moral compass," Berejikian said. "Solutions come from those with a more balanced view who didn't create the problem."
7. Say yes to NO
Recent UGA graduate Jitendra Pant has no experience, but it's no problem. His work involves researching the effects of nitric oxide, known in the science community as NO, on cardiovascular health and the use of biomedical devices implanted into the body.
Normally, Pant explained, the body's response is to fight foreign devices, even biomedical devices like a syringe. The body responds by forming blood clots and can become infected, and the use of antibiotics to treat these issues can result in an increased risk of stroke and antibiotic resistance.
With biomedical devices that release polymers of NO, 99.9 percent of bacteria from biomedical devices can be killed, Pant said.
8. Be the coffee bean
Former UGA football player and New England Patriots wide receiver Malcolm Mitchell faced tremendous adversity after countless injuries, which could explain Mitchell's first public announcement of his retirement from the National Football League at Friday's event.
Whenever Mitchell was injured, his mother always told him a story about a mother who had her son watch as she boiled an egg, a carrot and some coffee beans after coming home and complaining school and sports were too hard. She said that the egg was fragile before but after withstanding the boiled test it became tough. With the carrot, what was one hard had turned soft. Yet the coffee beans changed their surroundings, merging with the water to adapt to its new environment.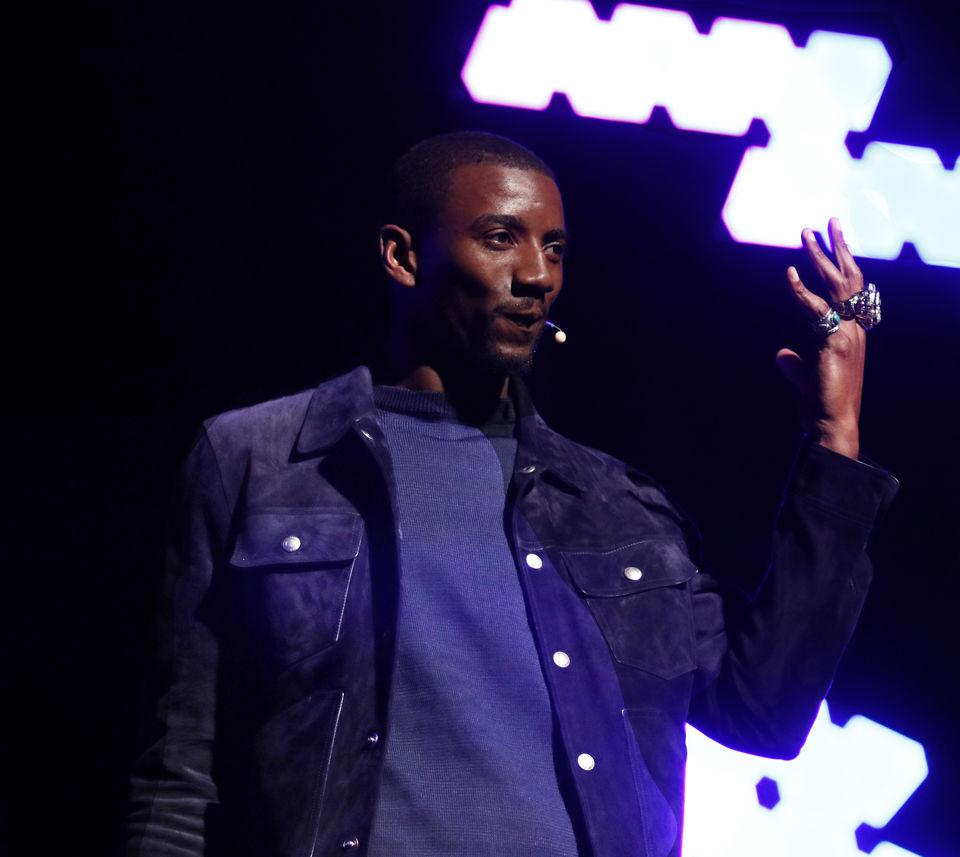 Through the "bright light in that cycle of unforeseen storms," Mitchell said he embraced the challenge to improve his reading skills, and after publishing a children's book, is prepared to yet again be the coffee bean in this new chapter of his life.
9. Work together to improve what you thought you knew about your community
Grace Bagwell Adams is an assistant professor of health policy in the College of Public Health. When her mother was diagnosed with throat cancer, she was forced to learn all she could in order to help her mother's fight with the deadly disease, and she learned some important lessons along the way.
Adams highlighted a strengths-based approach to ensure health policy can be used to improve the communities they impact. This includes accurately defining the problems Athens faces, and according to Adams, we have to be "willing to learn new things about people and places we already think we know pretty well."
She also recognized the importance of collaborating with each other to make even the slightest hint of progress.
"We are partners, not competitors," Adams said. "A shared vision among community partners leads to shared outcomes."