The University of Georgia holds a place in history as the birthplace of public higher education in the U.S. In honor and celebration of the institution's founding, the UGA Alumni Association and the Student Alumni Association team up to host a week-long schedule of events.
Here is a rundown of Founders Week 2019 events. 
---
Monday, Jan. 28
The birth week celebration kicks off with a Founders Week T-shirt giveaway from 10 a.m.-noon at the Arch. The Founders Day lecture will be hosted from 1:30-3:30 p.m. at the UGA Chapel where Dr. Freda Scott Giles will present the lecture, "W.E.B. Du Bois: Dramatist." The lecture, according to the Alumni Association's webpage, attracts "alumni, students, faculty, esteemed guests and members of the community."
Tuesday, Jan. 29
Tradition Tuesday will take place between 1 and 3 p.m. at the Abraham Baldwin statue. UGA does not specifically state what will take place at Tradition Tuesday, but the Alumni Association website describes it as "a series of events that highlight the university's prestigious history and culture."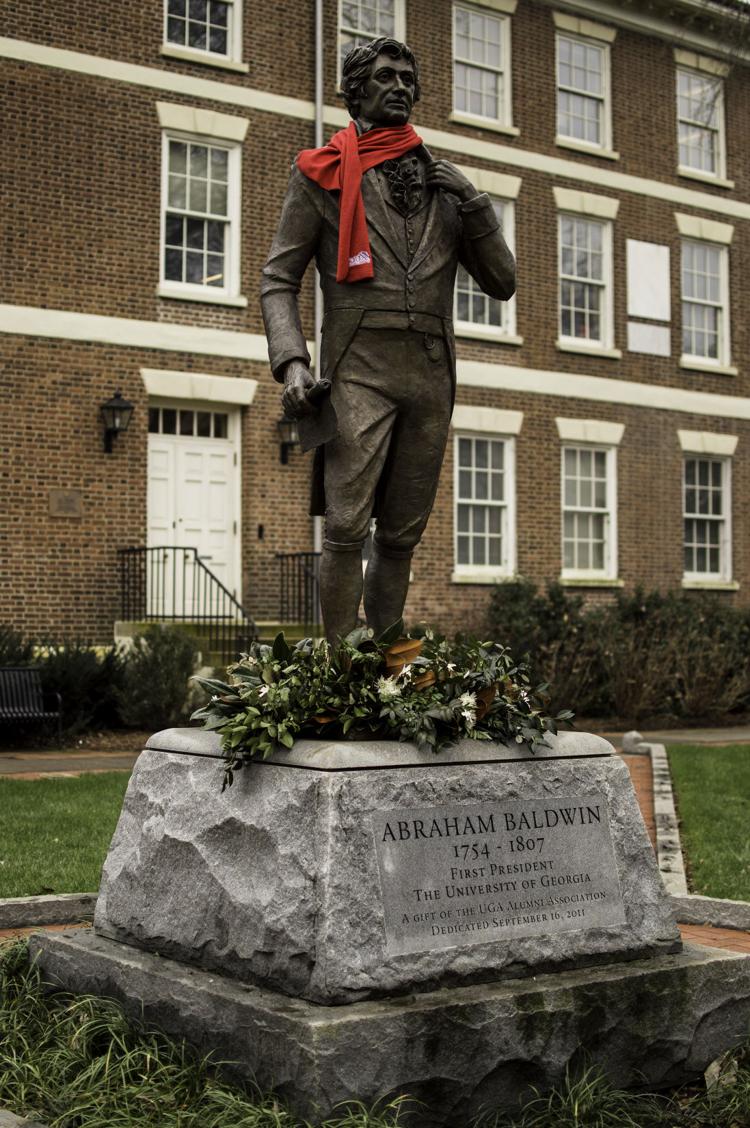 Wednesday, Jan. 30
The Student Alumni Association will host a spirit day on Herty Field from noon-2 p.m. followed by the State of the University Address held at 3:30 p.m. in the Chapel.
Thursday, Jan. 31
The 100 Days 'Till Graduation Celebration will take place in Memorial Hall Ballroom from 9 a.m.-6 p.m.
Friday, Feb. 1
The weeklong 234th birthday celebration concludes with the annual Founders Day Celebration. The Happy Birthday, UGA! Party will be held from 11 a.m.-1 p.m. in Tate Plaza.