Mingyu Sun came to the University of Georgia to study quantum computing — her "dream job," as she calls it. Sun knew virtually nothing about UGA before arriving in 2016, aside from one reference in the novel "Gone with the Wind." After all, Sun was born and raised in Wuhan, China, a city 7,832 miles from Athens. 
Sun's story is not unlike that of other international students at UGA. Most come in pursuit of educational opportunities in the U.S., leaving behind families, friends and lives in their home countries. When they arrive, many for the first time, there are cultural and academic differences to adapt to. 
Between academics, job opportunities or simply the dream of a traditional college experience, these students come in pursuit of a goal that UGA seemed most appropriate to fill.
Small fish in a large pond
International students are among the smallest demographics on campus, constituting only 7.19% of the student body in 2018. Of the 2,780 international students, more than half are graduate students and professionals. From 124 countries, the countries with the highest number of international students include China, India and South Korea. 
UGA's international student population is smaller than other Georgia schools. Georgia Tech's is more than triple UGA's at 24%, and the international student population for private universities such as Savannah College of Art and Design is even higher at 32.3%. 
In 2018, international students comprised 5.5% of the national population of all academic institutions, according to an annual report from the education nonprofit Institute of International Education. The national trend is in line with UGA's international student population, hosting the highest populations of students from China, India and South Korea.
Enchanted by college football games and Greek life at UGA, Julie Kettle, a freshman from Brazil, wanted an American college experience. After attending school in France and Australia followed by a year-long internship in New York City, Kettle settled down in Athens to pursue an undergraduate degree in public relations.
During her time here, Kettle has joined the Delta Zeta sorority while still maintaining a connection with the international student community. 
"I have done tailgates with international students and then gone to a frat house," Kettle said. "It's interesting because they're different, but they're still the same. Everyone's there for the same thing. They're all excited for the same thing."
Home away from home
Over the course of a few weeks, international students are placed in a new country, community and school, forcing a quick adjustment to a new home.
All international students attend a weeklong orientation session hosted by the UGA Department of International Student Life. Reviewing issues such as immigration status and taxes, orientation serves as the first step to acclimation. 
Pankti Rana, a junior biology major, attended International Student Orientation two years ago after arriving from Surat, India. This past August, Rana was an ISO leader herself — a process she described as coming full circle. 
"Being an international student, I have firsthand experience to what they feel when they come here," Rana said. "At last with this experience of mine, I was able to help someone out."
The orientation session is where many international students forge their first friendships on campus. For Emily Blecher, a freshman sports management major from Israel, orientation was "one of the best experiences [she] had here." 
"Since the first week, I have so many new friends, and I didn't have to worry about trying to find new people to be with," Blecher said. "That was really, really helpful."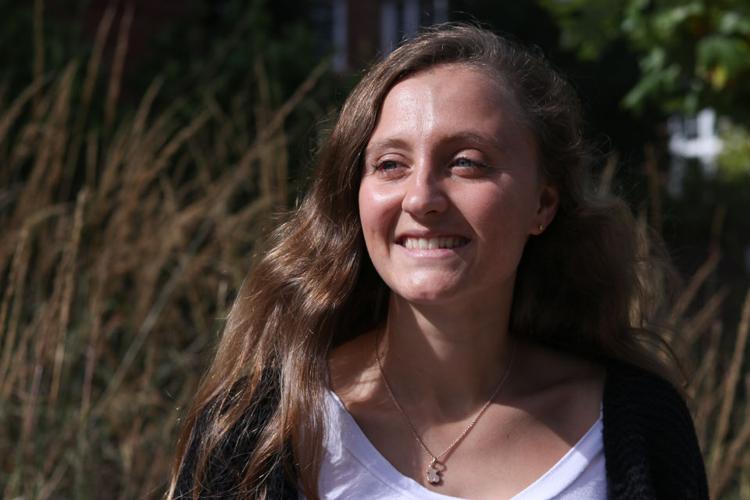 Outside of orientation, roommates, classmates and professors help many international students adapt to their new home.
Microbiology doctoral student Nana Shao's first best friend here was also from China. Shao's friend drove Shao to the supermarket and home after class when Shao did not have a car. Now graduated, Shao said her friend left her one piece of advice.
"She told me that if you want to thank me, you could help future students," Shao said. "Now, I am also trying my best to ask the first-year or second-year Chinese students to drive them to the supermarket."
Once every few months, Kanupriya Daga said her engineering professor Mark Eiteman takes a group of Indian students to Atlanta to restock on Indian groceries and pay a visit to the temple. Daga, a first-year biochemical engineering doctoral student from Mumbai, said these simple acts and the openness of the community have contributed to a smooth transition.
"People are really, really nice," Daga said. "Meeting new people, talking to them — everybody's pretty open, wanting to make friends, understand different cultures."
Other students from Asia make a monthly trek to the Atlanta-area for the larger Asian supermarkets, such as Great Wall Supermarket or H Mart in Duluth. 
Local stores such as Fooks Foods also fill a void for the produce and frozen foods students of different heritages are familiar with. Small in size yet diverse in selection, Fooks Foods hosts a number of Asian staples, from condiments and snacks to produce and frozen goods.
Karen Fooks, the owner of Fooks Foods, understands the struggle of international students well. She grew up with a half-Japanese, half-Filipino mother and an American father, and moved from Hawaii to Japan, Korea, Taiwan and then to Europe. Fooks came to Athens in pursuit of a career in food services, starting the stirfry line at Oglethorpe Dining Commons and later becoming the manager at Bolton Dining Commons. 
Over the years, Fooks said she has had to adapt the store, introducing more Indian foods to the growing population or responding to requests from customers. Sixteen years after opening, Fooks said she is constantly reminded of the significance of providing these products in Athens, building a relationship with many of the regulars.
"This one Chinese guy early on [...] just bought Shanghai greens and radishes. That was his thing every week. But before, maybe it was just white bread and canned beans," Fooks said. "Just to have those simple things elevated his standard of living."
A family away
Oceans apart, UGA is the farthest many international students have been away from family. While some in-state students have the luxury of visiting home every few weeks, international students must wait for longer breaks to book a plane ticket home. Even then, the price of tickets or visa troubles may cause delays.
International students who are not U.S. citizens must apply for an F-1 student visa to study at a university or college in the country. These visas typically last the duration of their studies; however, Chinese students studying "sensitive" subjects, as determined by the U.S. consular officials, may experience heightened scrutiny and may have to reapply for a visa every year. While not explicitly defined, the National Security Strategy of December 2017 stated it will "consider restrictions on foreign STEM students from designated countries to ensure that intellectual property is not transferred to our competitors."
Before she left China in 2016, Sun said she was checked for her visa, regarding information on her research field and family. While Sun said she can legally stay in the U.S. for up to five years without renewing her student visa, if she returns to China, she will have to get it renewed. 
Sun said she has to be more wary of certain actions, such as creating social media accounts, as even her course-required Twitter account may be subject to closer inspection. 
Because of the possible issues with her visa, Sun's friends have advised her to stay in the U.S. until she finishes her studies. Staying, however, is not an easy choice.
"Most of my friends just suggested to me, 'Don't go back,' but I really, really miss home," Sun said. "I have experienced a lot of things, and that's just made me feel pretty lonely."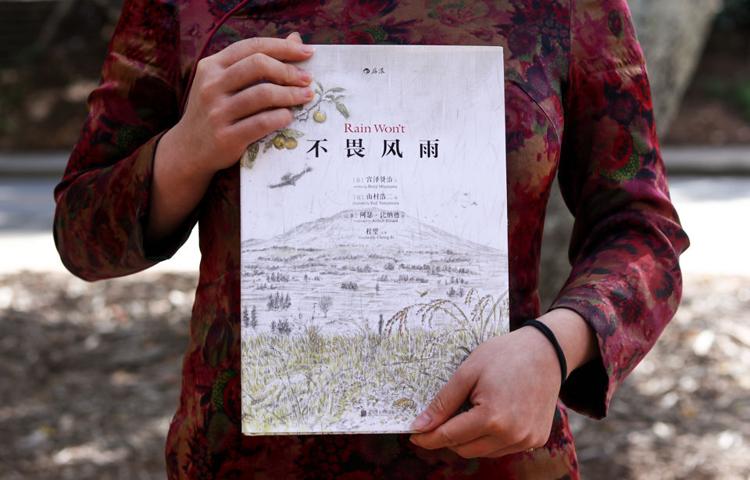 Even when they do return home, Kettle said it feels different. Throughout her years outside of Brazil, Kettle said home is never the same again after being away. 
"In my head, I thought whatever I left back home hit pause, and when I came back, it would be the exact same thing," Kettle said. "Obviously, it wasn't. Everyone had moved on with their lives."
---
This article is the first installment of The Red & Black's series, "Planting new roots." If you want to be featured in the series, send us a news tip, or tweet us @redandblack.