Rachel Byers will be the first female SGA president since Mallory Davis was elected in 2011.
The Empower ticket prevailed after a week and a half of campaigning, securing its spot as the executive officers of the 32nd University of Georgia Student Government Association administration at 5 p.m. on Wednesday, March 6. President-elect Byers, Vice President-elect Melissa Hevener and Treasurer-elect Nav Singh will lead SGA in the 2019-2020 school year.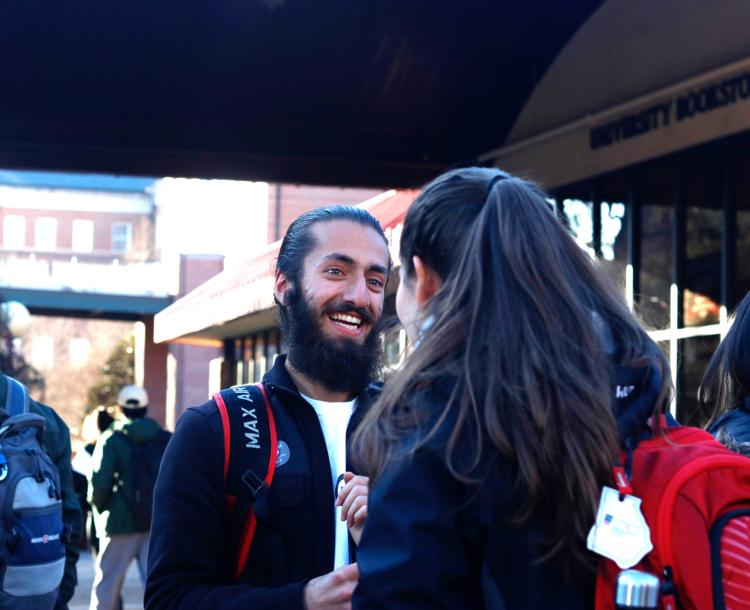 Empower won with 3,698 votes and 54.61 percent of the vote, while ACT received 3,074 votes. A total of 6,772 ballots were submitted, more than 1,300 votes less than last year's voter turnout.
On the evening of March 6 in Tate Plaza, the new SGA administration was officially announced. 
"We are so, so excited — honestly humbled by the incredible support we have," Byers said. "We wouldn't be here right now if it wasn't for the support from the people who empowered and inspired us. We're so excited to serve students and get to know them better and their needs better."
Minutes before 5 p.m., a crowd of supporters huddled together in the retreating sunlight in front of the Tate Plaza Stage, awaiting election results. Supporters from both Empower and ACT gathered to watch their campaigning efforts come to fruition.
After announcing the Senate results and the ratification of a constitutional amendment regarding the presiding officer of the Senate, Attorney General Langston Leake announced the executive ticket results to a roaring cheer. The moment after, the crowd split, with one side celebrating and the other side lamenting the results.
The Empower ticket chose to forgo a victory speech, celebrating with their supporters below the stage instead.
---
A tale of two tickets
On the cusp of midterm season and spring break, the election saw its fair share of controversies. Before the campaign period began, sanctions were issued to Empower and ACT for their violations of the SGA Elections and Ethics Codes. A week later both the SGA Elections Committee and Supreme Court ruled against a complaint filed by Empower asserting that ACT had violated the Elections Code.
Despite falling short on votes, ACT's Presidential candidate Asim Ahmed expressed his gratitude for the experience and his supporters. However, Ahmed said the all-sophomore ticket wasn't going anywhere.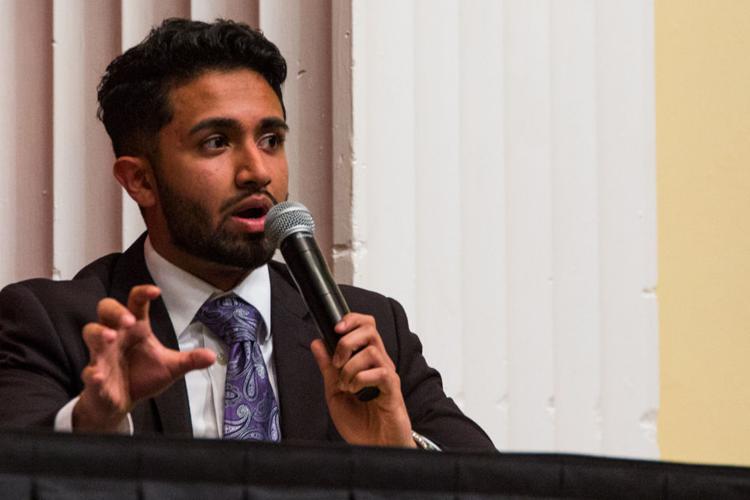 "Coming in, we were fighting that uphill battle of that narrative of all-sophomores of being either A, inexperienced, or B, power-hungry … You can be a year younger and be just as experienced as someone who's a year older," Ahmed said. "I wouldn't even classify this as a campaign — I would classify this as a movement."
---
A bridge to the future
The announcement of the results was met with cheers and tears as the crowd parted. Members of Empower's campaign rejoiced in their victory.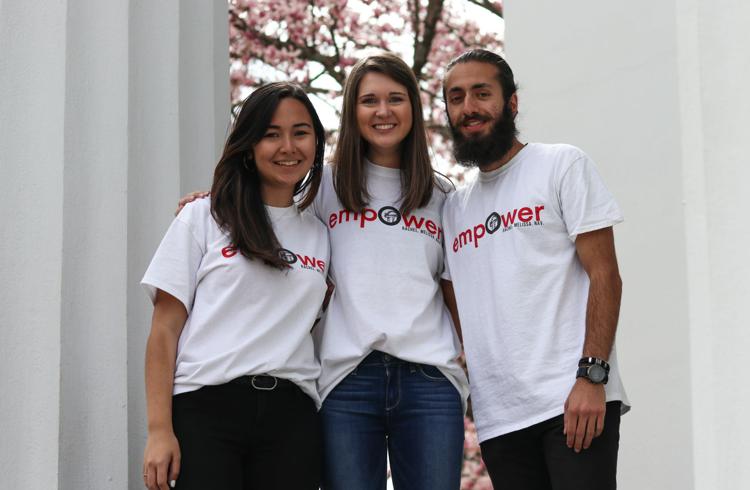 The Empower ticket's platform focused on "bridging the gap" between students and campus resources. At the forefront of its campaign, Empower emphasized its commitment to represent the underrepresented, from promoting transfer student inclusion to increased sexual assault bystander intervention.
Linzi Smith, a freshman intended marketing major from Brunswick, said she campaigned on social media for Empower.
"I felt like their ticket and their campaign had a lot more to do with acting, and bridging the gap between all these different communities that our campus holds," Smith said. "They wanted to make our campus and our community stronger by all being together, and seeing them win is absolutely amazing I was so excited."
Shortly after the results were announced, Vice President-elect Hevener said their first plan once inaugurated was to "meet students where they are, talk with them and hear them out."
President Ammishaddai Grand-Jean, Vice President Charlene Marsh and Treasurer Destin Mizelle will officially pass their positions to Empower on April 9 at 6 p.m. in the UGA Chapel.
---
Olivia Adams and Spencer Donovan contributed to this article.