When University of Georgia alumna Charlayne Hunter-Gault visited campus on Feb. 14, she was greeted very differently than when she first stepped onto North Campus in January of 1961. 
This time, Hunter-Gault was welcomed to campus as an award-winning journalist who's worked for media outlets such as The New Yorker, The New York Times, PBS, CNN and NPR.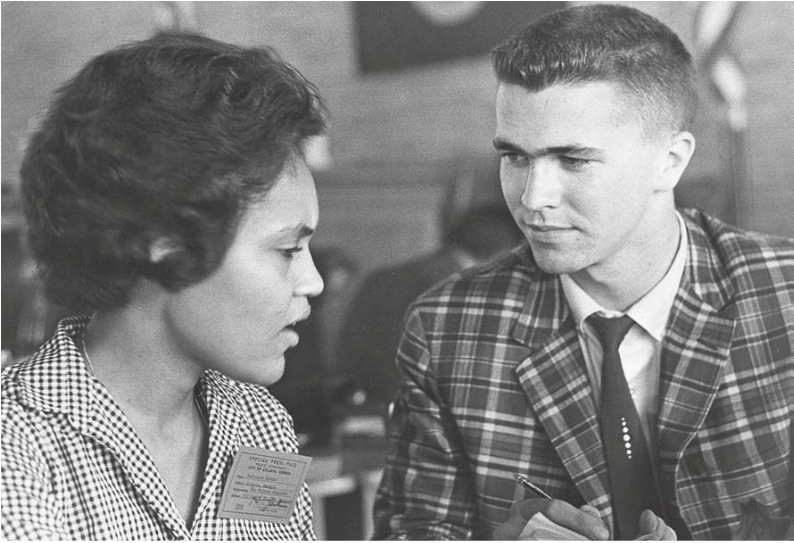 Before, she was a 19-year-old woman who was a victim of hate crimes, such as a mob throwing rocks through her window.
Hunter-Gault, along with classmate Hamilton Holmes, was one of the first African American students to attend UGA. During their first days on campus, their challenges included more than deciding which textbooks to buy. 
"I didn't think anything was going to happen, so I was unpacking and all the sudden a rock went through my window," Hunter-Gault said. "I was 19, and I loved my clothes. The first thing I thought of was there was glass all over my suitcase and dresses." 
After the mob encounter, Dean William Tate said Hunter-Gault had to be suspended for her own safety, and the cops had to come to disperse the crowd. 
But despite the less-than-welcoming reception, Hunter-Gault said she knew UGA was where she belonged.
A reporter's beginning
Hunter-Gault accredits her love for journalism to her grandmother's routine of reading three newspapers a day. 
"I would sit at her knee and wait until she dropped the comics," she said. "I was 5, 6 years old, but I could figure it out."
She said she was intrigued by one comic strip character in particular — Brenda Starr, a glamorous and adventurous reporter.
 The admittance process
In 1959, Hunter-Gault enrolled at Wayne State University because the school had a journalism department. In the meantime, Civil Rights leaders from Atlanta challenged the admission decision in court. 
In 1961, after two years of legal action, U.S. District Court Judge William Bootle ruled that the "plaintiffs are qualified for and entitled to immediate enrollment at the University of Georgia." 
Hunter-Gault said she heard the ruling once she returned to her Wayne State dorm where a female journalist with a strong, southern accent asked for her response to Bootle's court decision.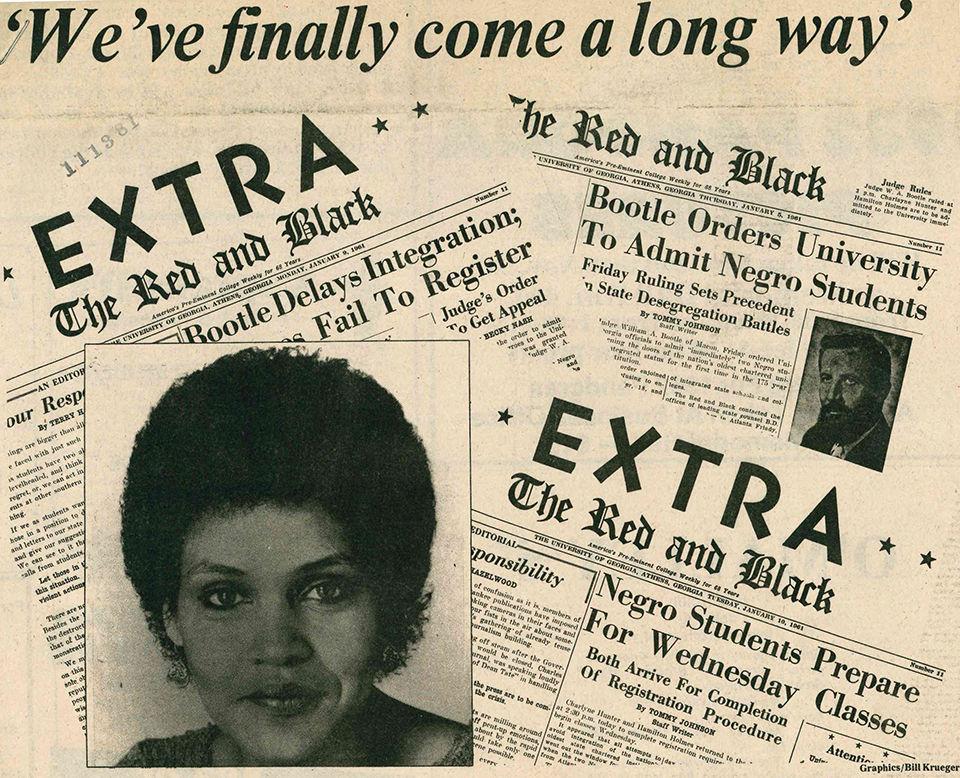 She said she remained calm, but her Wayne State sorority sisters were alternatively excited while also fearful of the reaction of UGA students. 
"Some of my sorority sisters were with me then and I said, 'Ya'll going to help me start packing because I have to leave," she said.
Hunter-Gault said her sisters were alternatively excited because they could see her eagerness to attend the university, but they also feared of her safety in being one of the first students to start the desegregation process.
Within the first couple of days of her being at UGA, some of their fears became reality.
The first time Hunter-Gault had to be escorted out of her dorm by police because of the mob, she said she went back to something else her grandmother had taught her. 
"As I walked out into that darkness, I often think of the lessons, or what I call the armor I was fitted with as a child," Hunter-Gault said. "One of the layers of armor was from my grandmother who use to teach me Bible verses. I didn't want to learn them, but she made me learn them. And then, I was grateful." 
 "Giving a Voice to the Voiceless"
This "armor" was the focus of Hunter Gault's lecture, titled "Giving Voice to the Voiceless."
On Thursday, Feb. 15, Charlayne Hunter-Gault returned to the University of Georgia to give the Holmes-Hunter lecture, entitled "Giving Voice t…
"Nowadays we have a very toxic atmosphere and a divided country, but it's happened before and people have gotten through it. Even today, I find myself feeling very optimistic even though there's a lot of poison and toxicity in the air," she said. 
This year's lecture, which is part of the annual Hunter-Holmes series, is focused on the importance of history, despite negativity. 
"There is so much that is going on that is positive but it doesn't get the coverage because what gets the coverage is the loudest stuff," she said. "I keep telling people to pay attention to what's going on rather than just the breaking news."
She is scheduled to speak at the Chapel at 2 p.m. on Feb. 15, an event that is free to the public.
During her 2018 visit to campus, Hunter-Gault said a lot has improved since she graduated the Grady College of Journalism and Mass Communication in 1963.
"I would like to see more color in the university population, but the color I do see is comfortable and that makes me feel good," Hunter-Gault said.
She said she appreciates UGA President Jere Morehead's current initiatives to increase diversity on campus. 
"I see young African Americans walking on this campus totally at home," she said. "I see the football team, white kids, black kids, playing together and being friends. I think Georgia is on the right track … has more work to do, but on the right path."
---
Lauren Tolbert contributed to this article.