With University of Georgia classes starting less than a week after New Year's, the ever-present conversation about the semester start date seemed a little louder than usual.
For the spring 2018 semester, classes began on Thursday, Jan. 4, as opposed to the planned Monday, Jan. 8 start date of other Georgia public universities such as Georgia State University and the Georgia Institute of Technology.
This discussion about UGA's earlier start date is not new to the university. There have been collaborative efforts in the past between faculty and students to address this issue for other semesters as well.
"In fall 2016 a lot of students, faculty, staff and administration were upset with the early start date of that academic calendar," former Student Government Association Houston Gaines said. "Together with a lot of different individuals, we worked towards a solution to try and fix that for the coming years."
University Council approved a proposal to move the start date from Aug. 10 to Aug. 14 for the fall 2017 semester but did not approve any changes to the start of the spring 2018 semester.
A matter of policy
According to University System of Georgia policy updated on Oct. 20, 2017, the academic calendar must include at least 15 weeks of instructional time, or 750 minutes for each credit hour.
These 15 weeks do not include registration time or finals week.
According to Greg Trevor, UGA executive director of marketing and communications, the university is in line with these standards, but other schools are not.
GSU currently includes finals week in the calculation of instructional minutes, which they've been doing since fall of 2010.
According to a statement from GSU, their academic calendars are established two years in advance. Because the USG policy was updated in October, the university said "what we are currently doing may change in the future."
GSU said the university follows the standard expectation set forth by the Southern Association of Colleges and Schools Commission on Colleges (SACSCOC), which is the accreditation body for southern higher education institutes, according to its website.
The standards for credit hours under SACSCOC does not clarify whether or not finals classifies as instructional minutes.
"An institution is responsible for determining the credit hours awarded for coursework in its programs in accordance with the definition of a credit hour for Federal program purposes," the SACSCOC policy reads. "The definition does provide some flexibility for institutions in determining the appropriate amount of credit hours for student coursework."
According to GSU, their final exam period is required "whether through a sit-down exam or other means of faculty-student contact, the finals week time must be used for instruction purposes."
UGA psychology professor Janet Frick and others wanted to adjust UGA's schedule to be more in line with other schools, but administration said this could threaten UGA accreditation.
"None of this would have been necessary if … our administrators had advocated for the flexibility that individual institutions have in setting their own academic calendars, and had more openly made the case that 'academic excellence' is achieved both inside and outside the classroom," Frick said.
Trevor said the UGA academic calendar will continue to follow federal and USG guidelines.
But what about football?
While UGA may not be changing their official academic calendar, students were still hopeful for canceled classes on Monday, Jan. 8 and Tuesday, Jan. 9 because of the national championship.
In an email sent out on Jan. 6 to UGA faculty and staff, UGA said it would not be canceling classes because of the game. The university did encourage instructors to be flexible for student attendance.
"Please consider opportunities for ensuring that the learning needs of your courses can be met while affording your students the opportunity to fully engage in the championship game and affiliated festivities," the email read.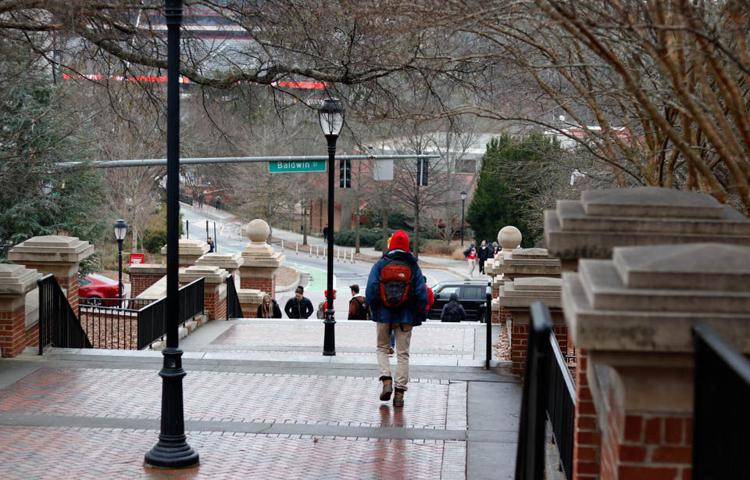 The cancellation of Georgia Tech and GSU classes on Monday due to traffic and weather concerns  only added salt to the wound for UGA students. 
Bridie Stein, a junior biology major, said withholding an opportunity for many students to attend the game would lower team and fan morale.
"It's not fair to students who get tickets or want to participate," Stein said. "They can't preach all year about the importance of the fan base and students showing up for support and cheering and not give them the chance to go to the game."
If the academic calendar started later, this new conflict with the championship wouldn't be an issue, said Frick, but she did not cancel classes.
"There are some grad classes that only meet once a week, and the following Monday is the MLK holiday, and unless you're going to the game, there's really no reason for you to need to miss Monday classes," Frick said.
Forced skip days
According to Micah Long, a junior Redcoat Marching Band member, she is required to go to all home games and playoff games.
The Redcoat band director wrote a letter asking teachers to excuse band members, but they aren't required to.
According to the university-wide policy on attendance, instructors have the authority to set policies for their classes concerning attendance.
In Long's experiences, teachers often did not excuse the absence for the conflict.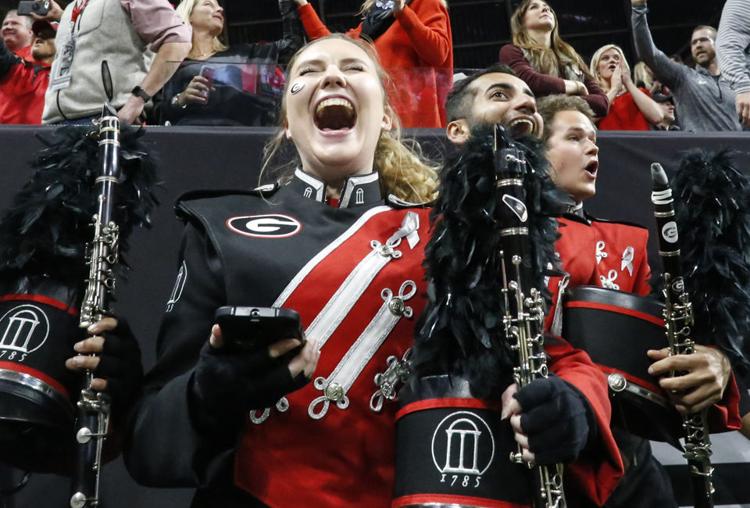 Due to this frustration, Long said classes should have been canceled so those participating are not penalized.
Junior Redcoat member Ernesto Perez said this time was different because the game is on a weekday.
"I think this is only the second time I had to miss a day of class, the first being Notre Dame earlier this year," Perez said. "Our director wrote a note for both of these and my professors were lenient."
Freshman Redcoat Matthew Brown said most of his professors said they would not count this absence against him because the national championship was so important to UGA. Other professors personally canceled their classes for the UGA fans and these students who participated in the game.