In 1987 Robert Pratt began his position at the University of Georgia as the first African-American professor in the history department. Rather than being met with congratulations, he was asked by an emeritus professor to change the toilet paper.
Within the predominantly white institution, black professors were so rare in the late 1980s that Pratt was mistaken for a newly-hired custodian.
"But that was to be expected," Pratt said. "I wouldn't call that blatant racism, but clearly the University of Georgia in 1987 was an institution that was struggling to come to grips with this racist past."
Racism and instances of minority discrimination continue into the present day. On March 23, four students were expelled from UGA's Tau Kappa Epsilon chapter after being caught on video mimicking slave ownership, one telling another to "pick my cotton," followed by a racial slur.
In late January, an image from Virginia Democratic Gov. Ralph Northam's 1984 medical school yearbook surfaced on social media, showing what appeared to be Northam and another student dressed in blackface and a KKK robe. Although Northam ultimately denied he was in the photograph, he did say he once darkened his skin in 1984 to resemble Michael Jackson.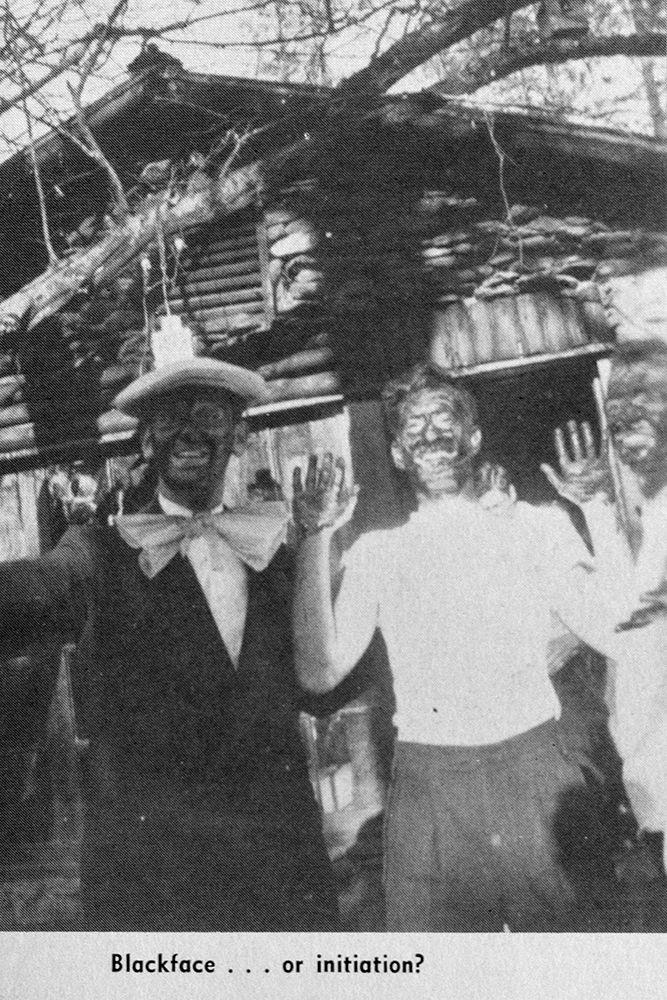 The unveiling of blackface in this yearbook sparked news organizations across the nation to begin sifting through yearbooks looking for instances of blackface similar to what was found in Virginia.
The Red & Black reviewed issues of the university's Pandora yearbook from 1925-2010, along with our archives dating back to 1893, and found multiple examples of racist imagery related to both blackface and other racial caricatures.
Using personal anecdotes from UGA alumni, images, information from yearbook and newspaper archives and interviews with current UGA professors and students, The Red & Black explored the history of racism on campus through the specific perspective of such images and the social climate they represented.
---
'Old times, they are not forgotten'
One of the earliest depictions of blackface in the UGA yearbooks was found in a yearbook from 1948 at an event hosted by Alpha Epsilon, which includes a photo with the caption "The skin you love to touch." Instances of blackface and racist imagery at Greek events were present in yearbooks up to 2002, where several photos depicting white students with painted skin were found (although captions did not always explicitly name it blackface).
Evidence of blackface and caricature of other minority groups falls in line with the social climates of the time it took place. For example, minstrelsy, showing exaggerated depictions of blackface, was common up until the 1960s. It phased out in the 1970s, a decade "when the civil rights movement was still fresh in people's minds," said Steve Oney, journalist and author who attended UGA in the 1970s.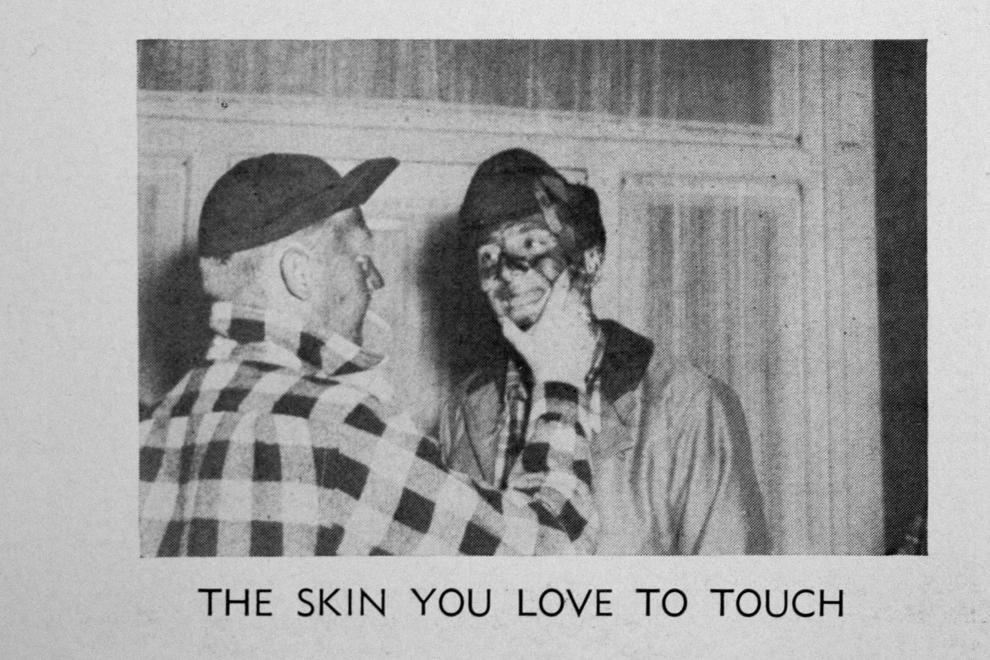 A decade after the civil rights movement reshaped race relations in the U.S., ties between "Dixie" and Saturdays in Athens were severed. The song, originating from blackface minstrel shows popular in the mid-1800s, was dropped from UGA's "Dixie Redcoat Marching Band" in late 1971 and ceased being played during football games that same year.
While official changes were made in the 1970s, blackface reemerged in the 1980s in social events by way of offensive Halloween costumes and Antebellum wear at Greek events, as shown in Pandora yearbooks and The Red & Black archives up until the early 2000s.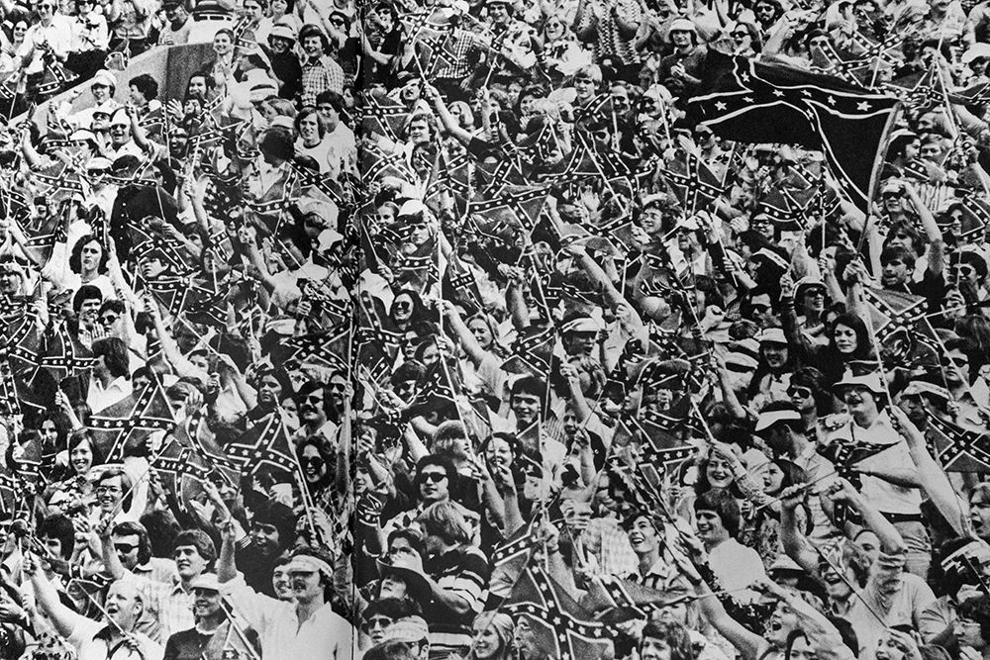 In some cases, decades-long traditions eclipsed changes in society at large.
During what had been known as Old South Week, hosted by the university's fraternity chapter of Kappa Alpha Order to honor its founding fraternity brothers, Confederate soldier uniforms were allowed at UGA until 2005, the year they were banned by UGA's Kappa Alpha Order. Hoop skirts, worn by the women participating in events during Old South Week, were also banned by the national KA organization in 2015. The Old South Day has since been renamed Founders Day.
"Those people in those [historic pictures of blackface] raised sons and grandsons that have the same morals. This comes from the home that these people grow up in," said Morgan Palmer, a 22-year-old UGA student and president of the Eta Xi chapter of Alpha Kappa Alpha, a historically black sorority.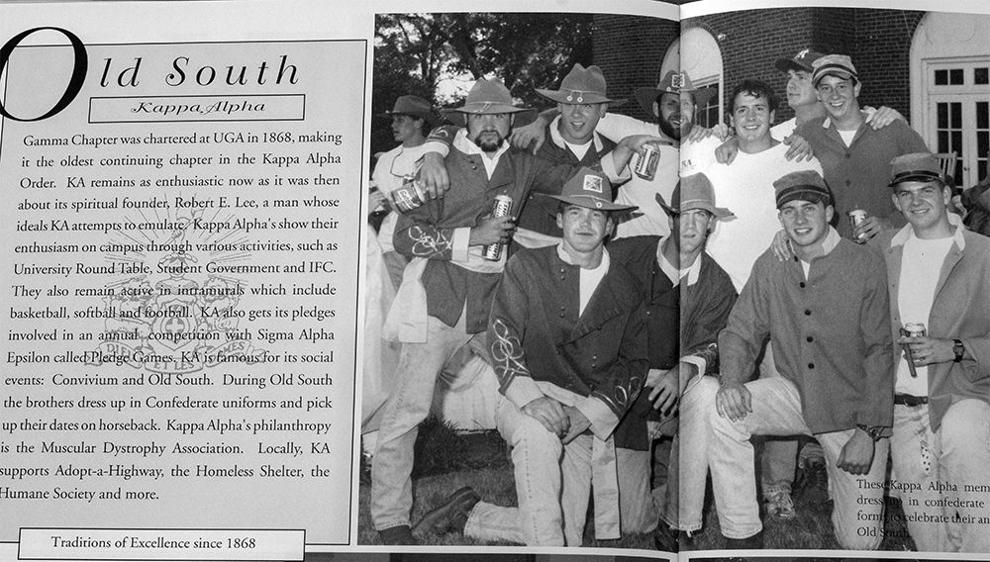 During the Phi Gamma Delta fraternity's Native Weekend, members would paint themselves with black tempera paint to mimic the skin color of Pacific Islanders, running to sorority houses to invite dates to a beach weekend. Images of the event are found in yearbooks and The Red & Black archives throughout the 1980s. The caricature-like representation of islanders was an homage to the fraternity's nickname, "FIJI."
William Pearson, a 1986 Phi Gamma alum and associate professor at Augusta University, argues that some fraternity members were unaware of the offensive implications of caricatures at that time.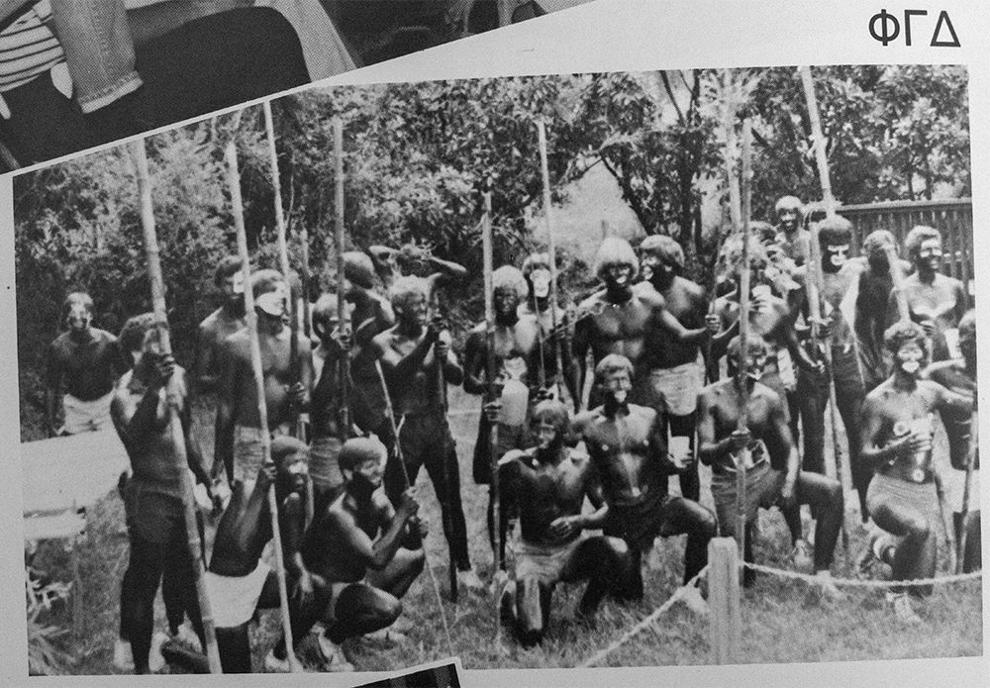 "To us, it was just a way to be FIJIs and have fun," Pearson said. "Back in those days, at least, 18-year-old males weren't worried about who they were offending when they were having their fun."
During Pearson's time in the fraternity, he said the Phi Gamma national headquarters formally reprimanded the UGA chapter for their use of dark body paint and mandated that only purple paint could be used. The fraternity members immediately complied, Pearson said.
The UGA chapter still hosts an annual spring party, "Fiji Island," but has stripped the event of its derogatory connection to Pacific Islanders. The national organization mandates that chapters still partaking in the tradition cannot paint themselves or appropriate the "Fiji Man" caricature, but grass skirts and island attire can still be worn.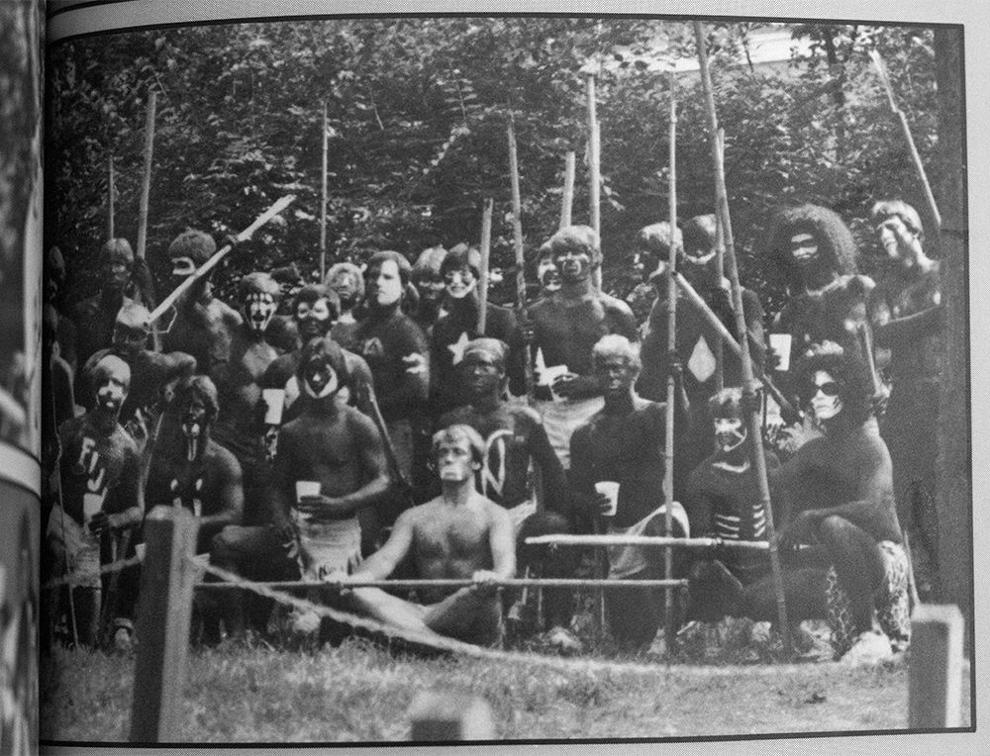 Social segregation
The university became integrated in 1961, when the first two black students to attend UGA, Charlayne Hunter and Hamilton Holmes, were admitted by order of a federal district court judge. This brought an end to 160 years of segregation at the university.
It is not clear whether blackface or other racist acts were isolated only to Greek life. However, instances of racist actions and portrayals found in the Pandora yearbooks were primarily photographed during events hosted by Greek organizations.
Even in The Red & Black, unfiltered publication of the N-word was commonplace up through the 1950s — typical of the casual nature of racist language likely adding to the acceptance of racist speech on campus during that time.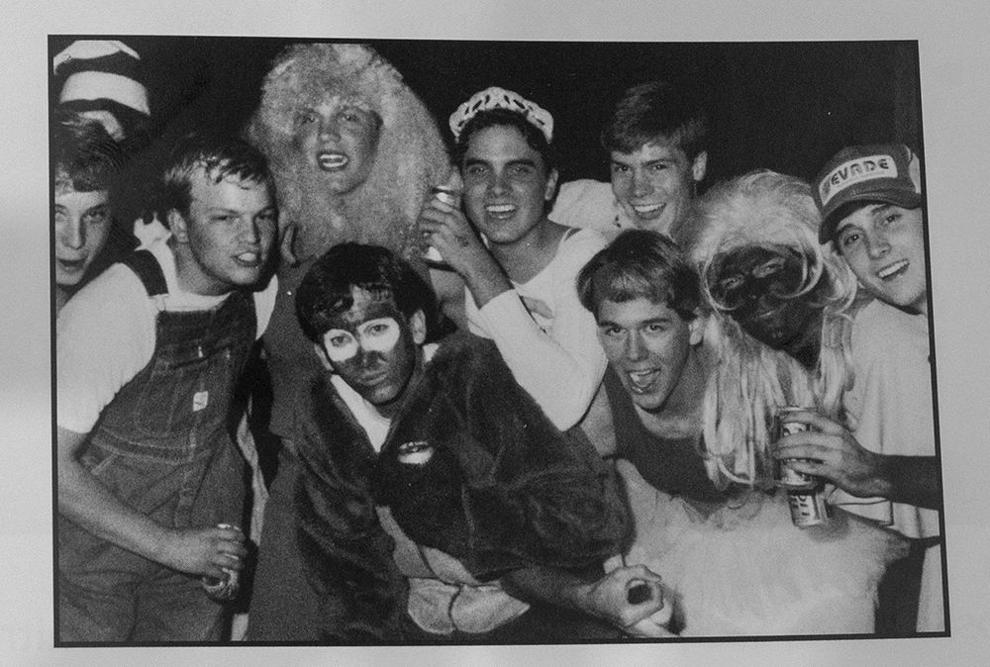 Reginald Ross, a 1976 alum of the historically black Omega Psi Phi and now an operations consultant at the North Carolina Department of Public Instruction, does not remember seeing anyone in blackface during his time at UGA. He did say, however, that an inherent social divide between white and black Greek culture meant that blackface would have happened behind closed doors.
The black and white student populations each had their own social activities and kept to separate environments, Ross said. The white fraternities had their own houses, while the activities of black fraternities were limited to Memorial Hall.
---
"It was just an environment that if you were an African-American walking down the street in the spring and all of the windows were open, you would hear the ringing of
["n----r"] as you walked down the sidewalk." 
— Reginald Ross, 1976 alum of Beta Zeta chapter of Omega Psi Phi
---
Todd Wooten, a 1987 Omega Psi Phi alum and current attorney, recalls a "self-imposed" segregation across campus, in which "we did what we did and catered to black students, and they did what they did and catered to white students."
In 1982, black students at UGA made up 4.9% of the total undergraduate student body. This number showed meager growth throughout the decade, growing only slightly to be 5.2% of the undergraduate body in 1989. In fall 2018, black students made up 7.7% of the student body, according to the UGA Fact Book.
Even now, vice president of the UGA chapter of Alpha Phi Alpha and senior microbiology major Magall Abajobir sees a portion of the black community at UGA — both Greek-affiliated and not — hanging out with only other black students on campus.
Abajobir said being with people who share similar upbringings and experiences ensures there isn't another layer to peel back from their personality, calling it "a litmus test to make sure people are OK."
"Going through college is a very strong growing period," Abajobir said. "Having people who you can rely on and talk to in a space where you're completely comfortable because they went through the same thing and you don't have to worry about trusting them, it's definitely a lot easier to do."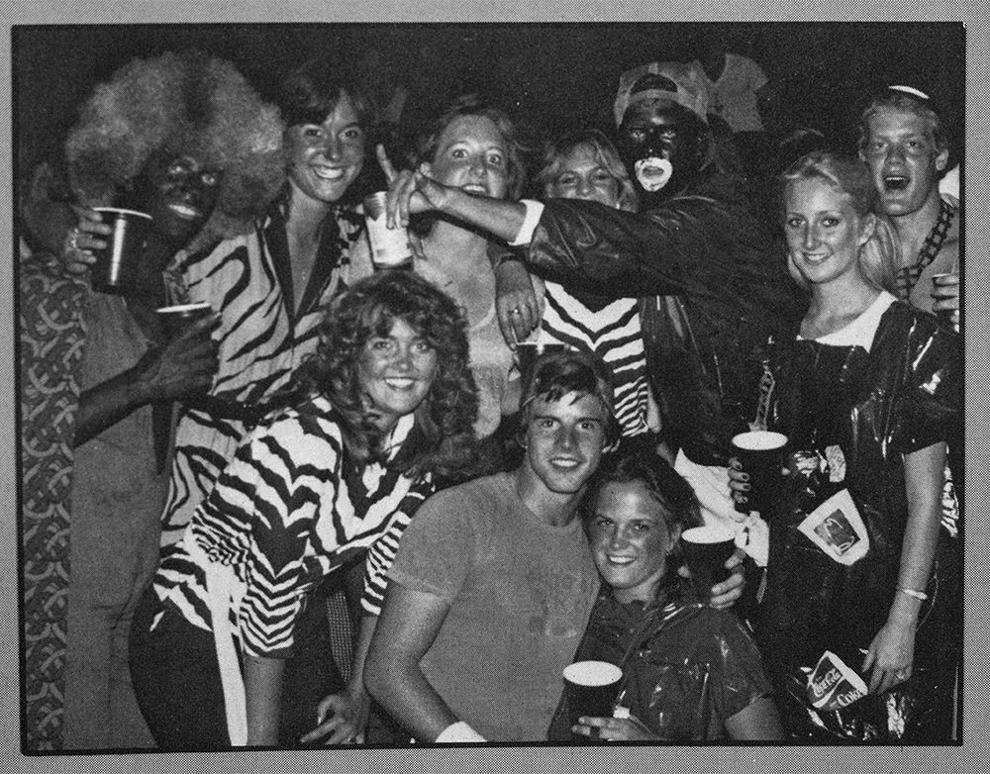 In the aftermath of the 1954 Brown v. Board of Education decision, Clarke County native Michael Thurmond watched as his public high school, along with other public schools across the nation, slowly started to desegregate. He said that then and today, people are surprised at the number of students wanting to remain within all-black high schools.
Not all black people embraced the joining of the once-segregated schools, Dekalb County Chief Executive Officer Thurmond said. This was a shared opinion among both black and white families, but it was true for very different reasons, he said.
During Ross' time at UGA in the 1970s, however, he wasn't concerned with this racial divide on the social level. Instead, his organization focused on more overt instances of racism, like the marching band playing "Dixie" during football games and fraternities outwardly celebrating Confederate history in their Old South Week and Magnolia Ball traditions.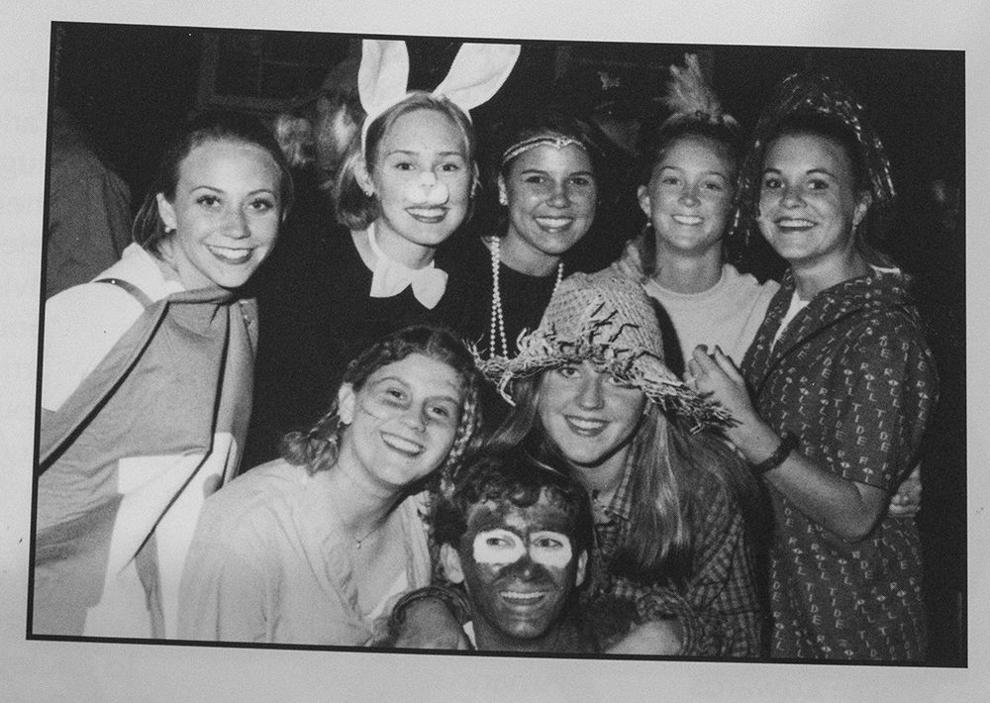 "It was just an environment that if you were an African-American walking down the street in the spring and all of the windows were open, you would hear the ringing of ["n----r"] as you walked down the sidewalk," Ross said.
In 2019, the black community at UGA continues to deal with "more prevalent issues," whether it's "microaggressions in the classroom that may alter a grade or interactions with the police that may alter your life," Abajobir said.
"We're more concerned with the black community being successful in what they want to do as opposed to making sure Jake and Jack and Steve over there don't say something," Abajobir said.
An ever-evolving narrative
In the aftermath of the images of Gov. Northam and the exposure of racist speech in the TKE video, conversations followed about holding people responsible for racist actions from when they were in their teens and 20s.
"I think it's perhaps overly harsh [to use] the conduct of an 18-year-old to judge who he is as an adult because I think people are capable of great and positive change," journalist and author Oney said.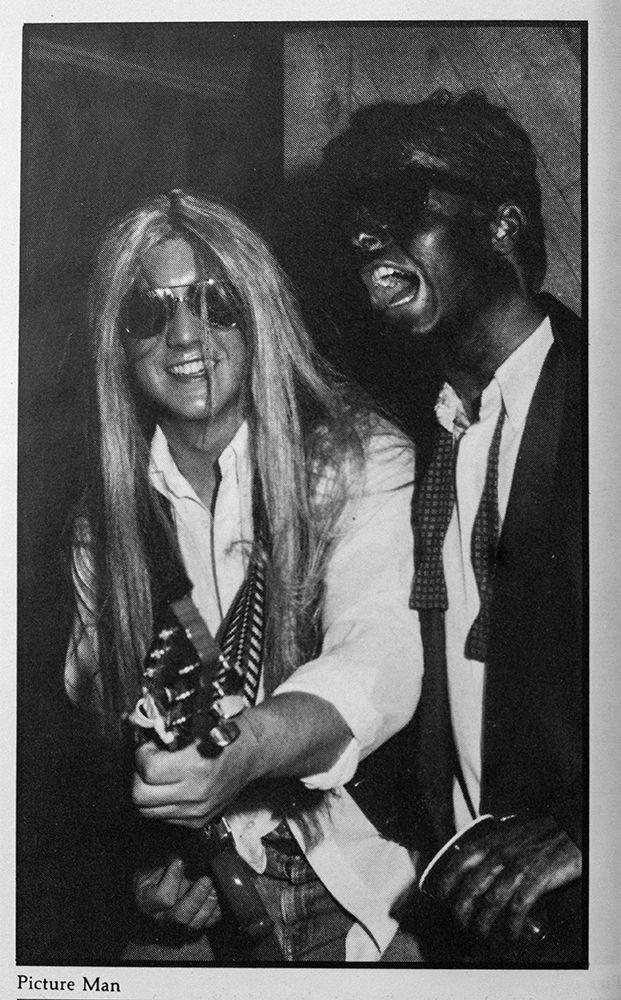 Because the U.S. is evolving as a nation, and because individuals evolve alongside issues of race and racial relations, Thurmond stresses the importance of looking at whether or not a person shows atonement for racist acts they participated in at earlier parts of their lives.
"The key is, do we recognize it?" Thurmond said. "And if we did indeed engage in it, are we apologetic? Are we sincerely remorseful? Then, are we and will we commit ourselves to make the world a less racist place for future generations?"
Palmer, a management information systems major at UGA, said it is better to be proactive than reactive, encouraging honest conversations when instances of overt or covert racism come to light at UGA. She said education and accountability help mend race relations and enlighten those who may not understand the way their racist or discriminatory actions affect others.
Racism may never be fully eradicated, Thurmond said, but it's about how we manage it in a way that does not work to undermine or hurt people, directly or indirectly.
"We are making progress, it's just not a quick or expeditious as it should be," Thurmond said. "We are moving in the right direction, but unfortunately, it appears to be at a snail's pace. Often times we step back but we always continue to move forward."