The Business Learning Community will be the newest set of buildings for students at the University of Georgia, adding classrooms, study spaces, offices, a cafe and many other resources for not only those in the Terry College of Business, but for all students. Stephanie Lawsure, a junior finance major, said she is excited for what the new learning community will do for her and other Terry students.
"I'm excited for it because it's right in the center of campus and I think there will be a lot of good resources for business students to utilize," Lawsure said. "Especially being an older student, a veteran and a single mother, I think it will definitely help me progress in school and give me more resources to help find a job when I graduate."
The BLC will be 286,391 gross square feet, 126,583 of which will be used for 32 classrooms, two seminar rooms, a trading room, a sales lab and a music business lab. Common areas and student spaces will account for 41,337 gross square feet.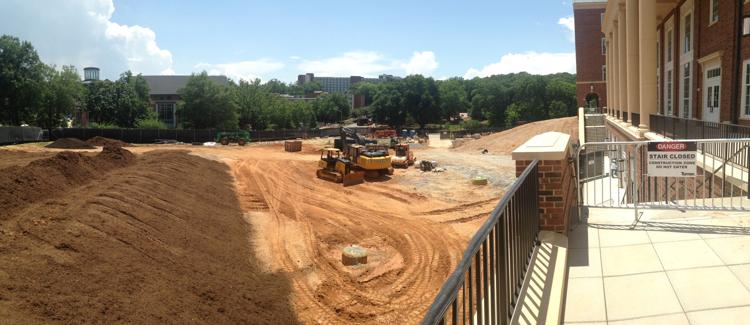 Phase one of the three phase project is Correll Hall. Construction of the building began in December of 2013 and lasted until July of 2015, making up about 74,291 gross square feet of the BLC.
 Named after Ada Lee and A. D. "Pete" Correll, the building has several project team rooms, a graduate commons, student lockers, an innovation lab and several office spaces on the third floor.
Phase two of construction on Moore-Rooker Hall, Benson Hall and Amos Hall began in November of 2015, and is expected to be completed sometime during July of this year. These three buildings which account for phase two of construction, total about 140,000 gross square feet. 
The buildings will have two auditoriums, which can hold around 150 people each, eight classrooms, a trading room, a behavioral lab, an undergraduate commons and a cafe. The classrooms vary from 55 person auditoriums to a "flexible" classroom design of movable tables and chairs.
 A variety of offices will be in the upper levels of the building, as well as a large multi-purpose space, a catering kitchen and offices. 
Hunter English, a senior finance major, said she is excited for the new buildings mostly because they are less confusing than Brooks Hall, a running joke among Terry students and professors.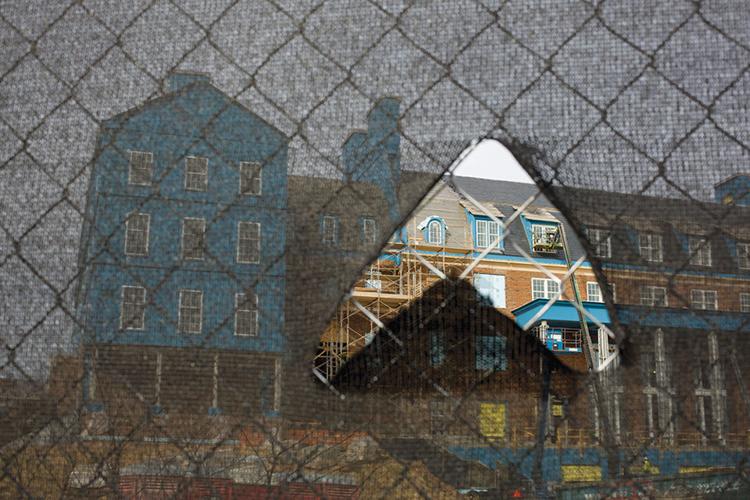 Niki Neiconi, a sophomore music business and management information systems major, said she is mostly looking forward to using the music business lab due to her interest in the music business.
"I'm super excited about this because music business is my passion and I would love to record some music there," Neiconi said. "I don't really know too much about it logistic-wise, but you can't go wrong with new equipment." 
Phase three of the project will be the final two buildings of the six building community, and are expected to be constructed sometime between 2017 and July of 2019. 
The unnamed buildings will provide the community with around 10 classrooms, more offices and conference rooms.
The first floor will have four classrooms, two of which will hold 200 people, one holding 140 people, and the fourth will be a "flexible" classroom design and hold around 50 people. Offices will be primarily on the third and fourth floors.