Friends and family of former law professor Alan Watson gathered at the University of Georgia Chapel on Friday to share personal stories about him and the influence he left behind.
Watson was a distinguished research professor who taught at UGA for more than 20 years until he retired in 2012. He moved to the U.S. in 1979 and taught at the University of Pennsylvania prior to teaching at UGA. Watson graduated from the University of Glasgow in 1954 with a master's and a law degree in 1957. He would eventually go on to earn seven degrees in total, as well as six honorary degrees.
The memorial service speakers included Watson's wife, UGA professor Camilla E. Watson and Watson's son, David Jardine Watson. The service was attended by family members and the many friends Watson obtained over the years.
Gary L. Francione, a Distinguished Scholar at Rutgers University, was a close friend of Watson. They had both worked together at the University of Pennsylvania.
Francione talked about the time he first met Watson in Virginia and how they had discussed being an academic, as well as the what he said Watson called the "pettiness" of law schools.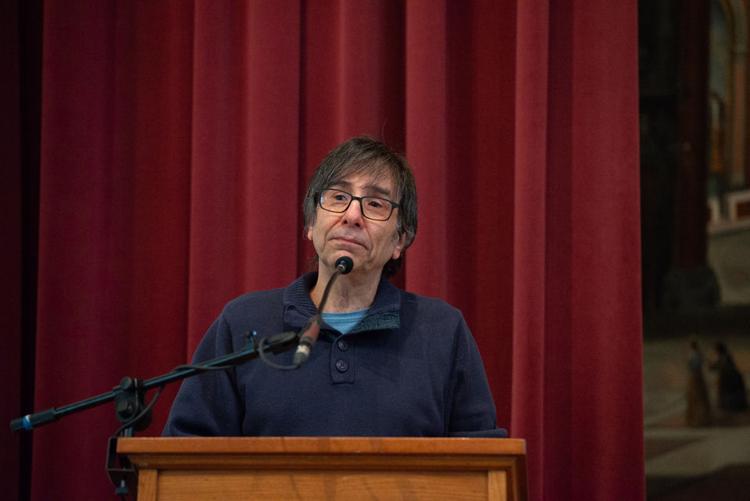 "And then he said something that he would say many times in our years together," Francione said, discussing Watson's sense of humor. "He said ... 'When I die, and I want you to stuff me and I want you to bring me to faculty meetings and I want the faculty secretary to record Watson present, voting no.'"
To the laughter of the attendants, Francione said that was Watson in a nutshell.
Francione spoke about an incident at the University of Pennsylvania during the late 1980s regarding a female professor who was denied tenure, which triggered Watson and Francione to leave the university in protest. Watson would end up at UGA.
"Alan took the position that he wasn't going to continue to enjoy the privilege of being a tenured professor at an Ivy League institute," Francione said. "He decided he was going to leave. We both left."
Peter Bowman Rutledge, the Dean at the School of Law, was Watson's former office neighbor and good friend.
"It was not at all unusual for me to be sitting at my office, early one morning … with my nose in a book, to look up and to see this character as if he had magically Apparated from somewhere in Hogwarts," Rutledge said, recounting his memories of the man.
Rutledge said that during a trip to Vienna with UGA law students who were going to compete against a team from the University of Belgrade, Rutledge learned that Watson had taught at Belgrade, he was the namesake for a foundation at that university.
Since 2005, the Alan Watson Foundation promotes a multidisciplinary understanding of law and is aimed to reward selected students at the University of Belgrade for their contributions to the study of law.
"As someone who has been in academics for nearly two decades and then dean of a law school for almost five, I can assure you that this kind of notoriety … is exceptional," Rutledge said.
John H. Langbein, law professor from Yale University, was the final speaker at the memorial service before Camilla Watson made closing remarks. Camilla Watson called him a "kindred spirit" of her husband.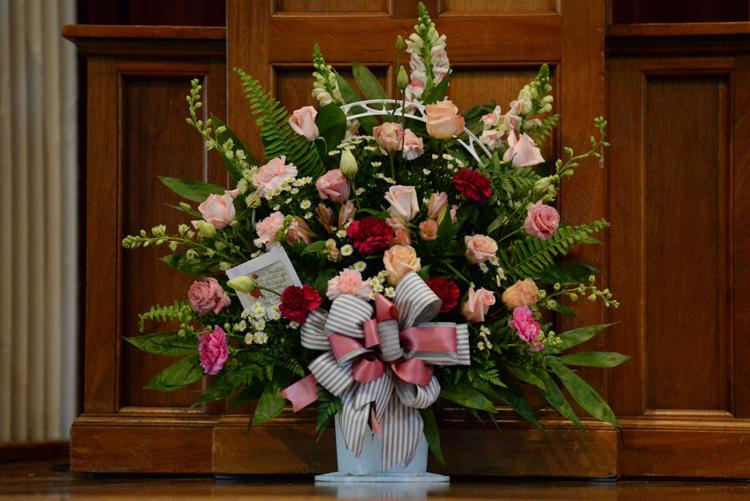 The memorial service concluded with a song composed and played on the mandolin by Watson's sister, Ivey Emanuel. The song, "For Alan", was ended with a round of applause by the attendants.
"Alan will be sorely missed," Rutledge said. "But through these sorts of acts, whether his scholarship or his unflinching generosity towards all of his, his legacy will endure."
Anne Burnett, professor in the UGA School of Law and former student of Alan Watson, worked with Watson for over 20 years. She said that he strengthened her skills as a law student.
"I never knew what unusual and fascinating subject he would have on his mind when he knocked on my door," Burnett said.
Cindy Wentworth, the Administrative Associate in the School of Law, was a longtime colleague of Watson. She was first assigned as Watson's faculty support assistant in 2001 and said that she will miss his generous nature and warm sense of humor.
"We worked well together. I enjoyed working on the manuscript of whatever book he was working on [and] listening to him as he developed and researched an idea," Wentworth said.