Harrison Deal never met a stranger. Friends recalled the University of Georgia student's kind nature and lasting impact on the people he met after his death in December.
"He was kind to everybody. No matter who they were, no matter how they came across. He was just genuine and kind to everybody," Chris Allen said. Allen, the state field director for former Sen. Kelly Loeffler's campaign, first met Deal in 2018. 
Deal died in December in a car accident near Savannah, Georgia, while traveling for a political event, according to Deal Funeral Home. He was 20. 
A lasting impact
Deal left a lasting impression on everyone he interacted with, whether it was through politics, his fraternity or community service, Allen said. He watched Deal grow both personally and professionally while working with him on the campaign trail. 
"He became a little brother to me, so it was fun to watch him to grow as a man of faith," Allen said. "He was somebody that you could count on."
Deal had an "unforgettable" personality, Allen said — you only had to meet him once to remember his genuine kindness. 
Jack Miller heard about Deal before ever meeting him. Once they met through their fraternity, Sigma Phi Epsilon, they quickly became friends. Deal was a "remarkable friend" and never complained about anything, Miller said. 
"It's just the impact and legacy that he had at 20, I think it just speaks to the kind of person he was — extremely selfless, just always caring about others and I think it speaks to the way he made others feel," Miller said.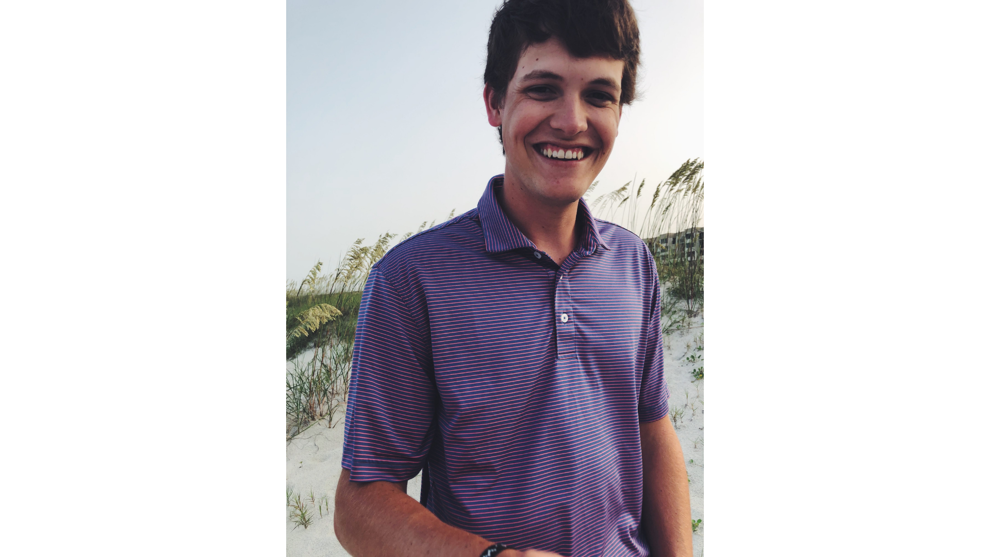 Deal was a friend of Gov. Brian Kemp's family and dated Lucy Kemp for two years, who described Deal as compassionate and full of joy.
"Though I only knew him for a little over two years, we lived a lifetime together. He is my best friend and the impact he had and will always have on my life will never fade," she said in a statement. "I truly believe I got a glimpse of Heaven in my time with Harrison."
Deal grew immensely in his faith in the months before his passing, Miller said. He did a lot of self-reflection, and Miller said the positive change in Deal was evident. The week before his death, Deal wrote a reflection about his faith. 
"Putting my entire life in God's hands was the best thing I have ever done," Deal wrote. "It hasn't been an easy task, but I am grateful for how far I have come this semester alone in my new walk with God … God's plan for me has already been established, and I must trust and be patient that He will always provide for me."
Passion for politics
Deal, who majored in political science and finance, shared his interest in politics with friends and showed his passion through working in the field. Miller said he and Deal spent hours on the phone discussing politics and current events. 
Allen said Deal was a dependable and motivated worker on Loeffler's campaign. 
"He was somebody that you could count on to say, 'Hey, Harrison I need you to go do this thing,' and he'd go and do it right, wouldn't ask me questions about why until later," Allen said.
Both Brian Kemp and Loeffler posted statements on Twitter in memory of Deal.
"Harrison was a smart, bright, loving, loyal and outstanding young man. Harrison embodied the very best of this campaign — and the very best of our state," Loeffler said on Twitter. 
Deal is survived by his parents, Curt and Jenni Deal, and his sisters, Hannah and Halli, according to Deal Funeral Home. 
"Everybody has nothing but the most kind things to say about him," Allen said. "Not a bad story out there and not even a, 'Well, but,' about him, you know. He was just a good kind soul."