University of Georgia students who enroll in a new program will no longer need to waste valuable time searching for a seat in crowded dining halls. The Bulldawg Box Program, the university's environmentally friendly answer to to-go boxes, is now available at Oglethorpe Dining Commons for all students on meal plan and The Niche for residents at Scott Hall.
As of Aug. 27, 115 students have registered to participate in the new program, which uses reusable to-go boxes made of 30 percent recycled material, said Danielle Bouton, the associate director of residential dining.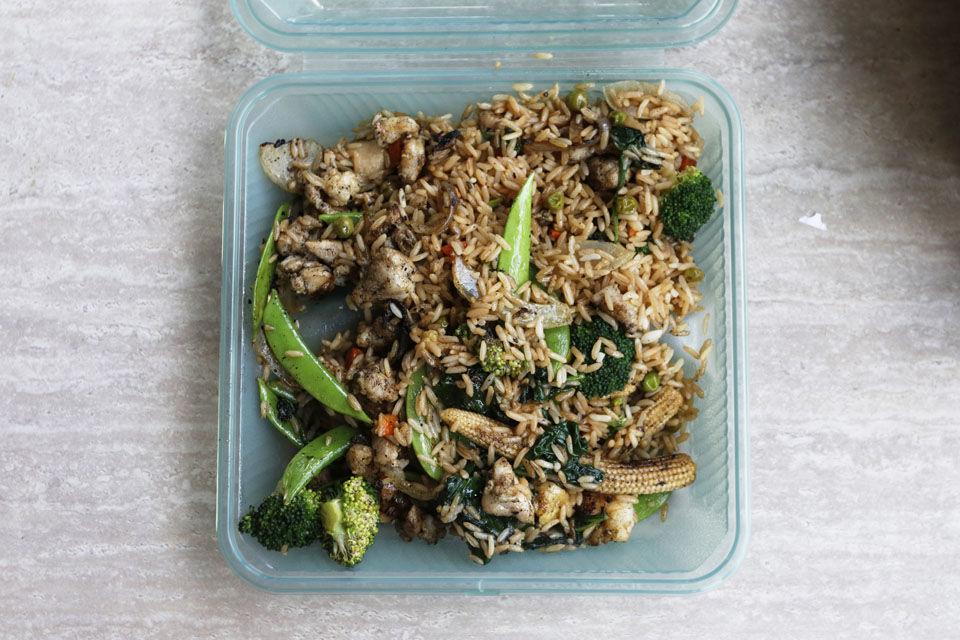 Dining halls also keep track of how frequently the boxes are used. Bouton estimates they are used by an average of 15 students every day.
"The core mission of the program is to provide additional convenience to those students that have difficulty getting to the dining halls due to busy class schedules," Bouton said.
Students must let the cashier know they are using a Bulldawg Box before using the Iris camera so their accounts can be charged accordingly.
There are two options for every Bulldawg Box experience: existing meal and next meal period. In the existing meal period, users have 15 minutes to fill their container and leave. The next meal period option allows students unlimited time to eat a meal and then fill their container before leaving.
Ethan Haas, a freshman business major from Dunwoody, signed up for the Bulldawg Box Program to save on time and has already used his to-go box multiple times.
"I use it when my schedule is pretty tight and I know that I don't have enough time to sit down for a meal in the dining hall … It's a great concept and makes [eating] much more convenient," Haas said.
Haas heard about the new program through his roommate and went to the One Stop Shop to register.
"I signed up last week, and the process was super easy and efficient. I would absolutely recommend the to-go box to any other student," Haas said. "It provides a really good way to have more time in a schedule."
Students must have a meal plan to participate, although there is no program fee for the to-go boxes. However, there is a $5 fee for misplaced or lost boxes.
---
"It's a great concept and makes [eating] much more convenient."
- Ethan Haas, freshman 
---
There are also few limits to what can be taken from the dining halls. No bottles, jars or containers may be removed, but diners are free to take any food they want as long as the box will close.
Outside of the box, which is microwave and dishwasher safe, students are permitted to carry one piece of fruit from the dining hall and fill up one drinking container from home.
The program was first introduced in a pilot phase during the 2018 spring semester. A volunteer group comprised of 98 students was asked to attend an orientation session and take a minimum of three to-go box meals a week from O-House, Bouton said.
Weston Hyman, a freshman finance major from Acworth, is registered in the program and would like to see it implemented in other dining halls.
"Often I don't get back to my dorm before 9 p.m. when [some] dining halls close, so being able to get some food and store it in my dorm for when I get home is really convenient," Hyman said.
More dining halls may be integrated in the future.
"Expansion is in the future plan and will be determined based on usage and need," Bouton said.
Registration can be completed at the Auxiliary Services One Stop Shop located near the ATMs in Tate Plaza.