A new housing development may soon be coming to Prince Avenue in Athens. 
But students under the age of 21 will not be allowed to live there, as renters will be qualified for a space based on their income, not their parents'.
"This is the kind of housing we would like to see more of. There's certainly been a desire for more adult and professional housing near downtown," said District 9 Commissioner Kelly Girtz.
Davis Property Group formally submitted plans on Friday to the Athens-Clarke County Planning Department to develop a section of Prince Avenue between Pulaski Street and Childs Street. The plans were made available to the public on Monday.
---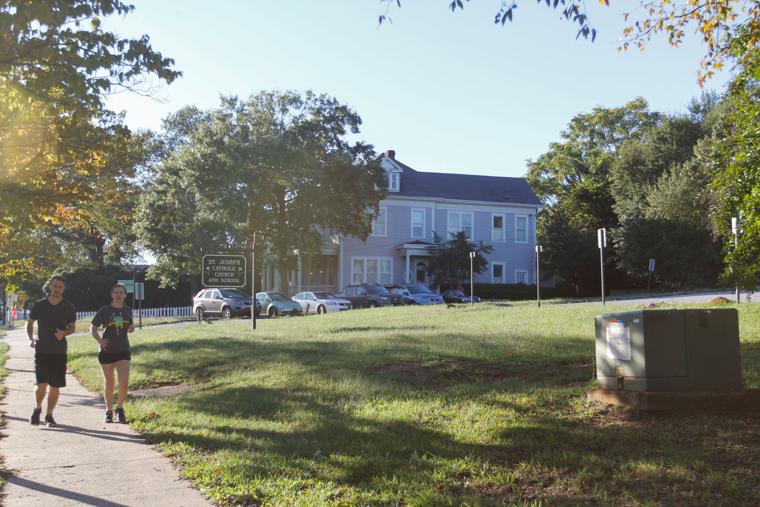 Photo by Emily Selby
---
The developments would include a three-story residential rental property complete with apartments on the top two floors and commercial space on the bottom floor.
The plans for the six-acre property development, named Village on Prince, include a parking deck behind the main building. 
"We make recommendations so that the plans align with county code and the best interest of the community," sad Athens-Clarke County Planner Bryce Hix.
But the plans for the new residential rental property are not intended to become student housing. 
The real estate group opening the building is requiring that all residents be at least 21 years old, leading the property to become a more professional rather than student-oriented area.
Although the plans are in their early stages, this means big changes for downtown Athens.
"To a large degree, downtown has been expanding further. We have seen a lot of activity in Five Points and an ongoing migration of downtown," Girtz said.  
The plans will be read through by the planning department as well as other members of county government departments. 
They will develop a report for the Athens-Clarke County Planning Commission to give the mayor and county commissioners recommendations about zoning issues.
The developers hope residents will be graduate students or medical professionals from Athens Regional Medical Center.
But the plans have been somewhat controversial, as a majority of Prince Avenue is historic to Athens.
One plan includes remodeling part of Saint Joseph Catholic Church, a historic church built in the 1800s. The oldest portion of the church will be preserved and renovated into a restaurant.
The plans will be reviewed over the next month and hearings are set to begin in November.