Two years ago, University of Georgia international student Nicole Andreina García-Sanchez enjoyed loud, intimate dinners with her family in Maracay, Venezuela. Today, García-Sanchez attends school 1,922 miles from her home country where its citizens and her family are enduring spikes in inflation, violence and food shortages.
On Jan. 23, Juan Guaido declared himself as interim president of Venezuela and leader of the opposition against the country's authoritarian leader, Nicolas Maduro, who was elected in 2013. Under Maduro's leadership, reports of food shortages and malnutrition have increased. Since Maduro's election, the poverty rate in Venezuela skyrocketed from around 30% in 2013 to more than 80% in 2017, according to Bloomberg.
The distance between García-Sanchez and her family grows harder to bear as the country's economic and humanitarian crisis worsens, she said. The pain she felt for her family and country led her to take action — she organized a campaign, "Love for Venezuela Week," focused on collecting food donations and spreading awareness of the crisis in her home country.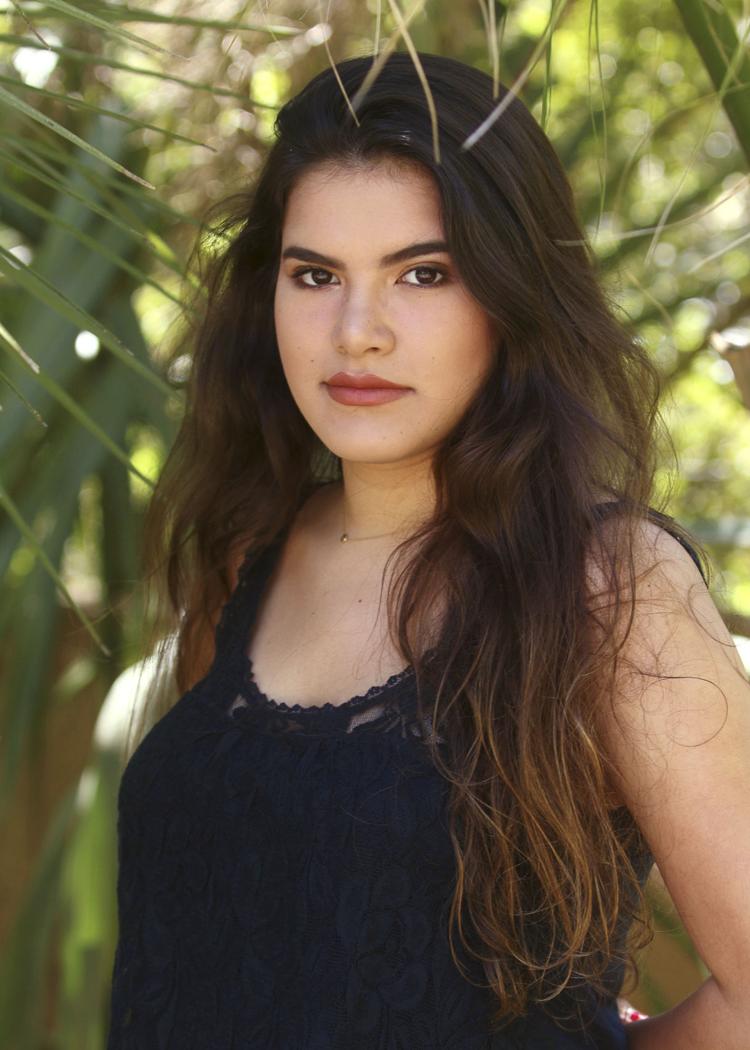 "Every time I hear news about the crisis there, my world here stops for a second," García-Sanchez said. "I'm always thinking about what my family and the people of Venezuela are going through."
The food drive began April 15 and ends April 26. All donations go to a nonprofit organization, Cuatro Por Venezuela, which was founded by four Venezuelan women willing to fight to help their home country. Donation bins are located at Grady College of Journalism and Mass Communication, Terry College of Business, Multicultural Services and Programs, International Student Life and at the Tate walkway.
---
"I started Love for Venezuela Week on campus after realizing I couldn't just stand by and do nothing while my family suffered back home."
— Nicole Andreina García-Sanchez, UGA student
---
According to the organization's annual report, in 2018 it provided more than 120,000 meals and helped 39,500 patients through their medical and food programs.
"I started Love for Venezuela Week on campus after realizing I couldn't just stand by and do nothing while my family suffered back home," García-Sanchez said. "I needed to do something, anything."
Life in Venezuela today
García-Sanchez's father agreed to speak to The Red & Black; however, he asked that his first name remain anonymous due to safety precautions tethered to his current residence in Venezuela.
García-Sanchez's father said the hospitals are running out of medicine, doctors are fleeing the country and the government employees do not serve the people, leaving them without access to high-quality food.
"People work eight hours a day and their salary for that day will only be enough to purchase a carton of eggs," García-Sanchez's father said.
Years ago, García-Sanchez's father recalls the country filled with happy, kind people. Now, the country and joy he once witnessed are gone. He hopes for a better future for his country and fellow Venezuelans but fears that violence and protests are the only way to freedom.
Hugo Chavez was elected president of Venezuela in 1998 and García-Sanchez was born in 1999. Her life in Venezuela centered around safety and survival.
It was too risky to walk outside alone to pick up the mail, as protests and deaths were the norm, while necessities such as water and high-quality food were uncommon. For García-Sanchez, a "free" Venezuela is an unfathomable concept.
During a country-wide protest against Maduro's regime, García-Sanchez's cousin was shot by a police officer. He survived the attack but still had to flee the country after receiving death threats.
"This corrupt government will not leave peacefully, the only way will be through bullets," García-Sanchez father said. "Sometimes in my long nights of sleeplessness, I ask my God what did the Venezuelans do so bad that led him to send this punishment."
An understanding on campus
García-Sanchez is not alone in her experiences with the crisis in Venezuela. UGA senior Samuel Lopez and his family escaped the country when he was 9 years old.
The last time Lopez visited his family was a decade ago, with no guarantee another visit would be possible.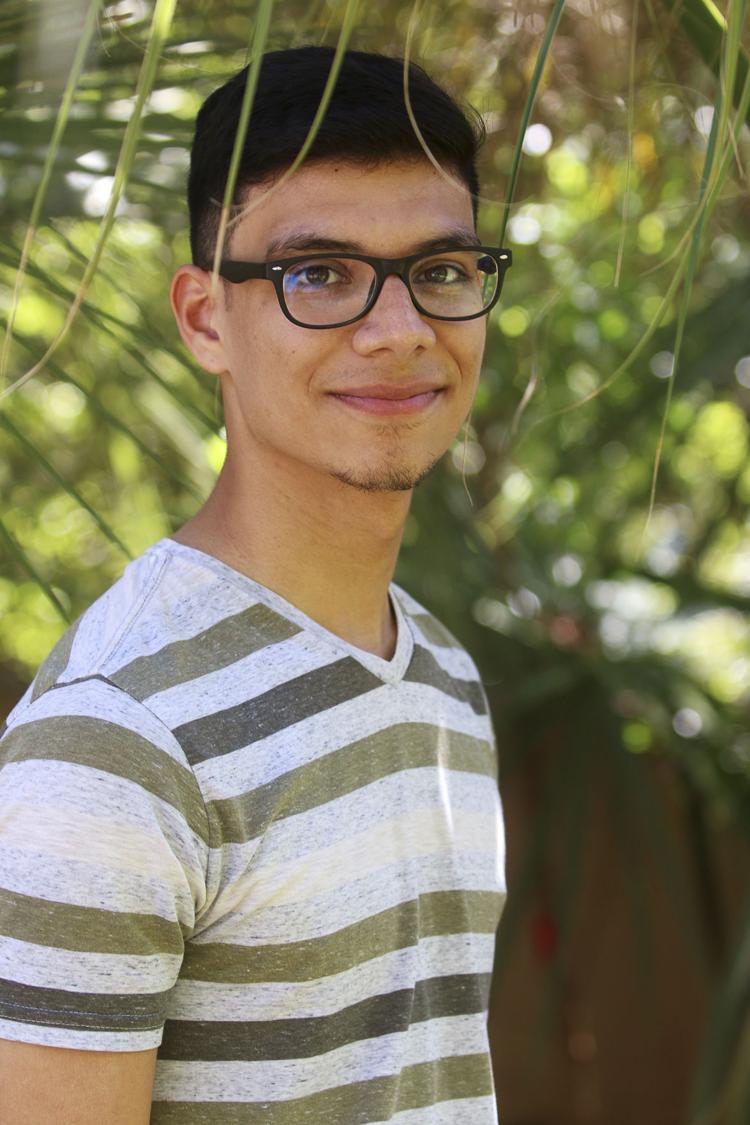 "My grandfather cries every time we speak on the phone," Lopez said. Lopez was 12 years old when he last saw his grandfather. "It's almost like he starts to forget what my voice sounds like and what I look like."
Conditions in Venezuela slowly began to worsen when Lopez left in 2005, six years after Chavez took office. People were killing each other for phones, money and food scraps. The people in Venezuela were in a state of desperation, Lopez said, to the point where his cousin was beaten to death over his cell phone.
"One of the hardest things I deal with is living here, going to this school, eating my food, enjoying my comfortable life while I know my family is struggling, people are dying and they aren't happy," Lopez said.
Hope for a better, safer Venezuela
García-Sanchez likes to envision a time where she can bring her future kids to the country she loves. Venezuela's government effectively stopped the renewal of passports — García-Sanchez and her mother's passports expire in July. After July, she is unsure of the next time she will see her family.
"I miss my country every day," García-Sanchez said. "Even with everything that's going on, it's still the most beautiful, warm place in this world to me."
Lopez believes the road to recovery and freedom is distant, but he has hopes that the people's happiness will be restored.
"The years I lived in Venezuela were the best years of my life," Lopez said. "In the future, I want to be able to go back to visit — I want to live in the great country I love."
Until she can be reunited with her family again, UGA's Hispanic Student Association has become García-Sanchez's second family, she said. HSA supported her campaign for Venezuela immediately, helped her connect with other Venezuelans with similar struggles and led her to make lasting friendships.
"Nothing compares to the support HSA has given me," García-Sanchez said. "As Hispanics, we understand our mutual struggles. A lot of them are separated from their families as well."
Although "Love for Venezuela Week" is a temporary event, García-Sanchez's plans to bring aid and awareness to the humanitarian crisis in Venezuela are not over.
"By sharing my story, I do not want pity or sadness. I want action," García-Sanchez said. "This is just the beginning of the actions I will take to help my family, my home, the great people of Venezuela."