University of Georgia senior Liza Burke died on April 28 after suffering a brain hemorrhage while on a spring break trip in Cabo San Lucas, Mexico, which led to the discovery of a previously-undiagnosed brain tumor. Burke was 21 years old.
Burke, originally from Asheville, North Carolina, was a double major in management and international business, with a minor in Spanish. Her friends said she did not have a career path in mind, but wanted to have flexibility and not just work a nine-to-five job, and pursued international businesses because she was bilingual and loved to travel.
Burke was heavily involved in the Kappa Delta sorority at UGA, and met many of her closest friends through her membership. Her four roommates, Maeve Riordan, Leah Rigdon, Halsey Perry and Hannah Grainger, said Burke was the glue that held their friendship together. They each met Burke in different ways, but soon all became close friends.
"Our common ground is Liza, Liza is the thing that tied all of us together," Perry said. "She just has a way to have people gravitate towards her."
Her roommates said Burke loved adventure, and had an infectious personality, and knew how to make someone's day better with her positivity.
"She's magnetic, you just want to be around her," Grainger said. "She makes you feel so good about yourself."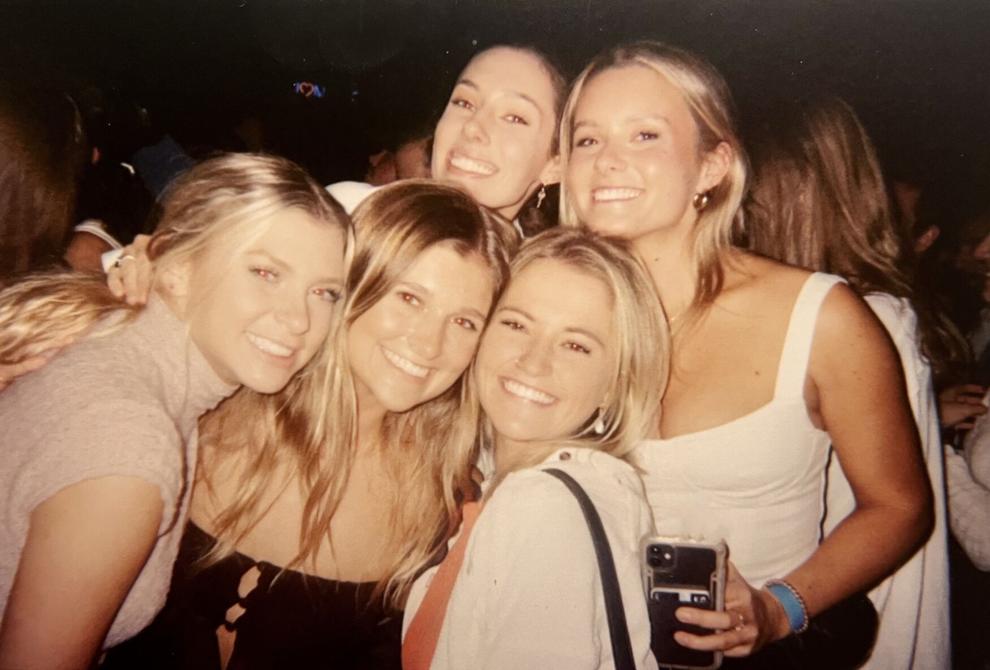 Leighton Clements, Burke's boyfriend, said he and Burke were friends for a long time before they became a couple and that what first drew him to Burke was her inviting nature and unapologetic authenticity.
Clements said Burke always brought the best out in people, and that his favorite moments with her are the small ones, like late night ice cream trips and grabbing Starbucks on their walk to class.
Burke loved music and to sing, and Clements said she sang for sorority recruitment and loved karaoke.
"I think what she loved about it was people being together…you can't put your guard up and sing karaoke, you gotta let loose and be vulnerable and be yourself in order to sing and dance and enjoy music together like that. She always did, she drew crowds," Clements said.
Clements said the Spanish language was very important to her, and she was his Spanish tutor. They would text back and forth in Spanish, and made plans to start watching more movies and TV shows in Spanish together to better learn the language.
Riordan said Burke would want to be remembered for her optimistic view of life and always "waking up and attacking each day". She said it has been amazing to see the outpouring of love from the community, and to witness the impact Burke had on so many people.
"She taught us all the true meaning of friendship and [was] a consistent and loyal friend, never leaving a fight unresolved, always just doing the most for all her friends and being there for someone," Riordan said. "[She had] such an optimistic view on life, and she's always making everyone around her want to live their life more and live fuller."