Looking back on her past, former U.S. Rep. Karen Handel sees herself living the American Dream. After her mother put a gun to her head when she was 17, Handel moved out of her house to a friend's house, graduated high school and began a job at AARP.
Handel, who never obtained a college degree, told attendees of Wednesday night's UGA College Republicans meeting in the Miller Learning Center, that her story "speaks to the truly exceptional country that the United States of America is … that the circumstances in which you grew up do not determine where you can go and other people do not get to define who you are."
Handel, who served as Georgia's secretary of state from 2007 to 2010 and as U.S. representative for Georgia's 6th congressional district from 2017 to 2019, lost her reelection bid in 2018. In front of a crowd of approximately 50 students, she briefly discussed her life prior to politics while answering a wide range of questions from students about her political future, her thoughts on the 2018 midterm elections and on the 2020 elections.
Now months removed from the 2018 midterm elections in which Democrats gained control of the U.S. House of Representatives, and Republicans strengthened their majority in the U.S. Senate, Handel offered her analysis.
"I think what happened in '18 is an opportunity for Republicans in 2020," Handel said. "It's no secret that the path to victory for the top of the ticket for the statewide candidate was an ultra-rural strategy ... We just weren't able to hold it together in the metro areas."
Handel said that if Republicans utilize this rural enthusiasm in suburban areas, they will have a successful 2020 election.
"I feel really, really good about where things are going to go for the state," Handel said. "We'll have Senator Perdue at the top of the ticket ... and obviously all of the congressional seats will be open."
At the national level, Handel believes President Donald Trump will be reelected due to the strength of the economy and the chance that he will be running against an "ultra liberal."
After Handel beat Democrat Jon Ossoff in a 2017 special election —the most expensive House election ever — she lost one year later to Democrat Lucy McBath. Handel said it is "all hands on deck ... to be able to retake that seat and put it back into the hands of a Republican."
Handel did not rule out the possibility that this Republican is herself, saying she "may well" run again in an election and she is "giving it very strong consideration to run again in Georgia's 6th."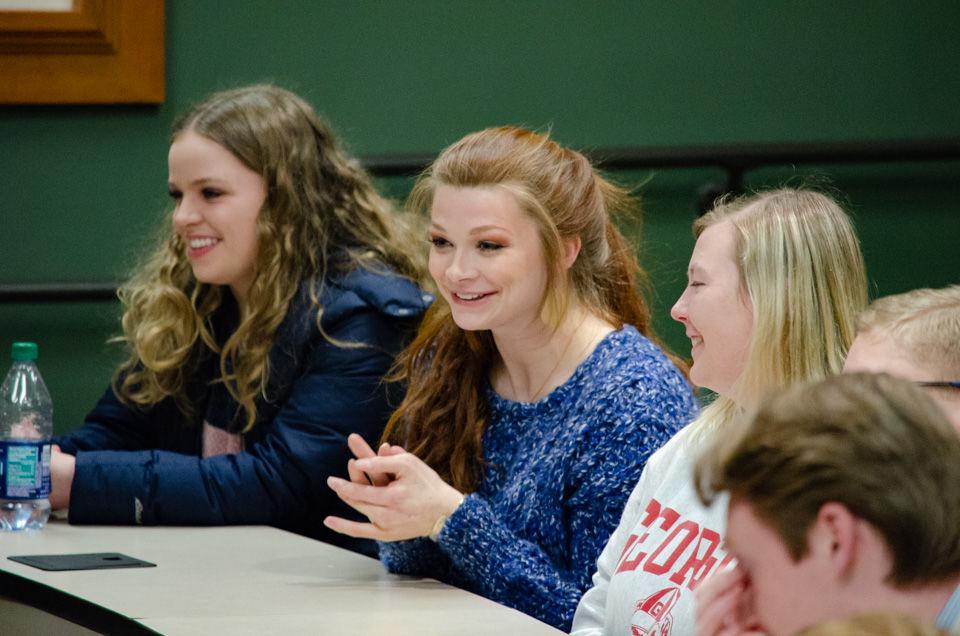 Urging attendees to get involved with Republicans' campaigns this summer, Handel mentioned several times that Republicans need to "redouble [their] efforts."
She said Republicans need to counter ActBlue, a website used by Democrats to receive small donations and hopes that Winning for Women will be the Republicans' answer to EMILY's List to aid Republican women in the primaries.
Still, Handel said she believes Republicans "have the high ground on the policy issues and how we're going to solve the very real issues facing this country," mentioning the success of healthcare reform and the tax cut bill.
Handel additionally dismissed the controversy surrounding alleged voter suppression by Gov. Brian Kemp in the 2018 elections by citing the high voter turnout.
"I've been on a winning side, I've been on a losing side, but I will tell you this, I never stood up and dug in my feet and tried to litigate a new outcome the way we saw Stacey Abrams do that in an extraordinary unprofessional approach and lack of graciousness in my view," Handel said.
Handel's visit to the University of Georgia excited many attendees of the event.
"I'm so excited that we had Karen Handel," said Carter Chapman, a third-year political science and public relations major from Acworth. "I think she really loves to meet people our age and talk to us and give us not just her experience, but see what we are interested in and what she can do to listen to us and take our opinions into account."
For Eduardo Zamora, a second-year biology and psychology major from Sugar Hill, Handel gave him encouragement looking forward.
"To hear her speak has really given me strength and belief in the Republican Party and made me feel really good gearing up for 2020."