Hace dos años, la estudiante internacional de la Universidad de Georgia, Nicole Andreina García- Sánchez, disfrutó de cenas ruidosas e íntimas con su familia en Maracay, Venezuela. Hoy, García-Sánchez asiste a la escuela a 1.922 millas de su país de origen, donde sus ciudadanos y su familia están sufriendo picos de inflación, violencia y escasez de alimentos.
El 23 de enero, Juan Guaido se auto proclamo como presidente interino de Venezuela y líder de la oposición contra el líder autoritario del país, Nicolás Maduro, quien fue elegido en 2013. Bajo el liderazgo de Maduro, los informes de escasez de alimentos y malnutrición han aumentado. Desde la elección de Maduro, la tasa de pobreza en Venezuela se disparó de alrededor del 30% en 2013 a más del 80% en 2017, según Bloomberg.
La distancia entre García-Sánchez y su familia se hace más difícil de soportar a medida que la crisis económica y humanitaria del país se agrava, dijo. El dolor que sintió por su familia y su país la llevó a tomar medidas: organizó una campaña llamada "Love for Venezuela Week", o "Semana de amor por Venezuela", centrada en recolectar donaciones de alimentos y difundir la conciencia de la crisis en su país de origen.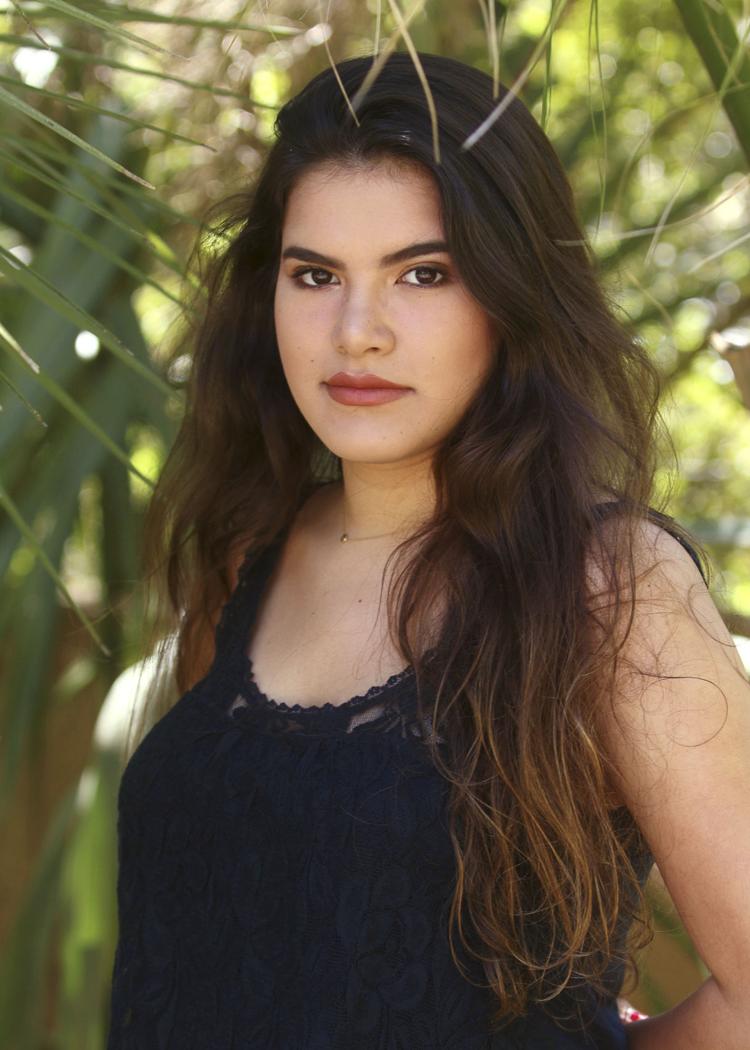 "Cada vez que escucho noticias sobre la crisis allí, mi mundo aquí se detiene por un segundo", dijo García- Sánchez. "Siempre estoy pensando en lo que está pasando mi familia y la gente de Venezuela".
La colecta de alimentos comenzó el 15 de abril y finaliza el 26 de abril. Todas las donaciones van a una organización sin fines de lucro, Cuatro Por Venezuela, que fue fundada por cuatro mujeres venezolanas dispuestas a luchar para ayudar a su país de origen. Los contenedores de donación están ubicados en Grady College of Journalism and Mass Communication, Terry College of Business, Servicios y programas multiculturales, International Student Life y en la pasarela Tate.
---
 "Comencé 'Love for Venezuela Week' en el campus después de darme cuenta de que no podía quedarme sin hacer nada mientras mi familia sufría en casa."
— Nicole Andreina García-Sanchez, estudiante de UGA 
---
Según el informe anual de la organización, en 2018 proporcionó más de 120,000 comidas y ayudó a 39,500 pacientes a través de sus programas médicos y de alimentos.
"Comencé 'Love for Venezuela Week' en el campus después de darme cuenta de que no podía quedarme sin hacer nada mientras mi familia sufría en casa", dijo García-Sanchez. "Necesitaba hacer algo, cualquier cosa".
La vida en Venezuela hoy
El padre de García-Sánchez aceptó hablar con The Red & Black; sin embargo, pidió que su primer nombre permaneciera en el anonimato debido a las precauciones de seguridad atadas a su residencia actual en Venezuela.
El padre de García-Sánchez dijo que los hospitales se están quedando sin medicamentos, los médicos están huyendo del país y los empleados del gobierno no atienden a la gente, dejándolos sin acceso a alimentos de alta calidad.
"La gente trabaja ocho horas al día y su salario para ese día solo será suficiente para comprar un cartón de huevos", dijo el padre de García-Sánchez.
Hace años, el padre de García-Sánchez recuerda el país lleno de personas felices y amables. Ahora, el país y la alegría del que una vez fue testigo se han ido. Espera un futuro mejor para su país y para sus venezolanos, pero teme que la violencia y las protestas sean el único camino hacia la libertad.
Hugo Chávez fue elegido presidente de Venezuela en 1998 y García-Sánchez nació en 1999. Su vida en Venezuela se centró en la seguridad y la supervivencia.
Era demasiado arriesgado caminar solo para recoger el correo, ya que las protestas y las muertes eran la norma, mientras que las necesidades como el agua y los alimentos de alta calidad eran poco comunes. Para García-Sánchez, una Venezuela "libre" es un concepto insondable.
Durante una protesta en todo el país contra el régimen de Maduro, el primo de García-Sánchez fue baleado por un oficial de policía. Sobrevivió al ataque, pero todavía tuvo que huir del país después de recibir amenazas de muerte.
"Este gobierno corrupto no se irá pacíficamente, la única manera será a través de balas", dijo el padre de García-Sánchez. "A veces, en mis largas noches de insomnio, le pregunto a mi Dios qué hicieron tan mal los venezolanos que lo llevaron a enviar este castigo?".
Un entendimiento en el campus
García-Sánchez no está sola en sus experiencias con la crisis en Venezuela. Samuel López, de UGA y su familia, escaparon del país cuando tenía 9 años.
La última vez que López visitó a su familia fue hace una década, sin ninguna garantía de que otra visita fuera posible.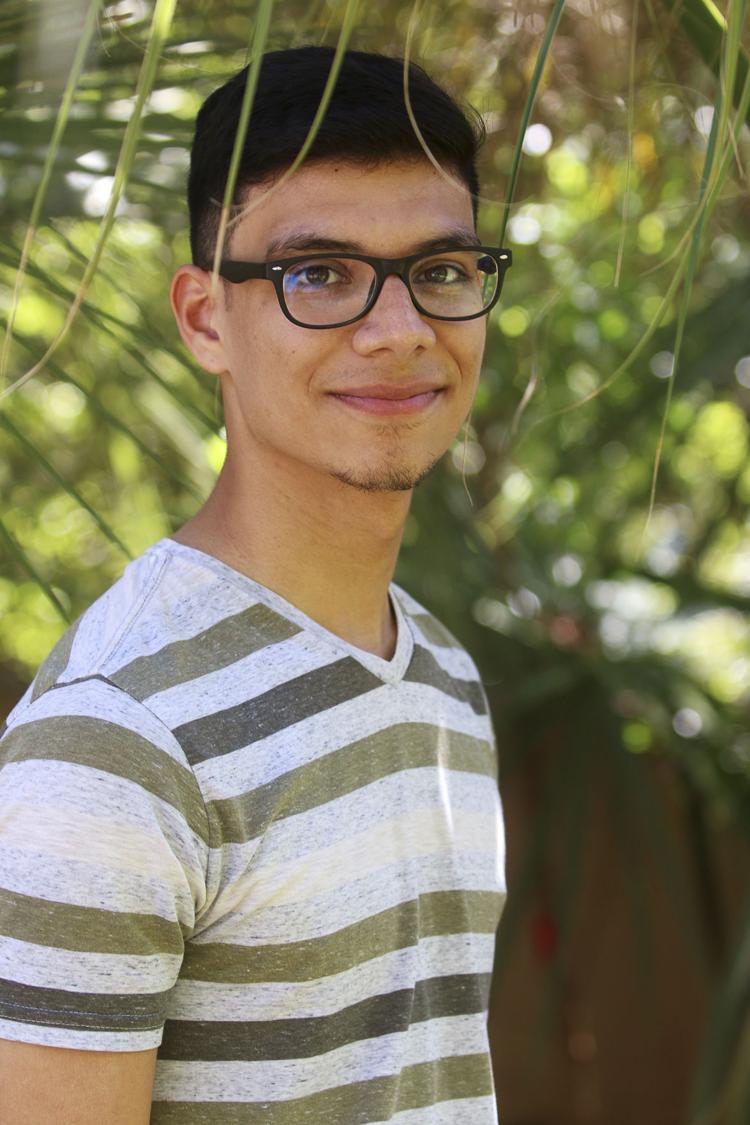 "Mi abuelo llora cada vez que hablamos por teléfono", dijo López. López tenía 12 años la última vez que vio a su abuelo. "Es como si empezara a olvidar cómo suena mi voz y cómo me veo".
Las condiciones en Venezuela comenzaron a empeorar lentamente cuando López se fue en 2005, seis años después de que Chávez asumiera el cargo. La gente se mataba por teléfonos, dinero y restos de comida. Las personas en Venezuela se encontraban en un estado de desesperación, dijo López, hasta el punto de que su primo fue golpeado hasta morir por su teléfono celular.
"Una de las cosas más difíciles con las que trato es vivir aquí, ir a esta escuela, comer mi comida, disfrutar de mi vida cómoda mientras sé que mi familia está luchando, la gente se está muriendo y no está contenta", dijo López.
Esperanza para una Venezuela mejor y más segura.
A García-Sánchez le gusta imaginar un momento en el que pueda traer a sus futuros hijos al país que ama. El gobierno de Venezuela detuvo efectivamente la renovación de los pasaportes: los pasaportes de García-Sánchez y su madre expiran en julio. Después de julio, no está segura de la próxima vez que vea a su familia.
"Extraño a mi país todos los días", dijo García-Sánchez. "Incluso con todo lo que está sucediendo, sigue siendo el lugar más hermoso y cálido de este mundo para mí".
López cree que el camino hacia la recuperación y la libertad es distante, pero tiene esperanzas de que se restaure la felicidad de la gente.
"Los años que viví en Venezuela fueron los mejores años de mi vida", dijo López. "En el futuro, quiero poder volver a visitar, quiero vivir en el gran país que amo".
Hasta que pueda reunirse nuevamente con su familia, la Asociación de Estudiantes Hispanos de UGA se ha convertido en la segunda familia de García- Sánchez, dijo. HSA apoyó su campaña para Venezuela de inmediato, la ayudó a conectarse con otros venezolanos con dificultades similares y la llevó a hacer amistades duraderas.
"Nada se compara con el apoyo que me ha brindado HSA", dijo García-Sanchez. "Como hispanos, entendemos nuestras luchas mutuas. Muchos de ellos también están separados de sus familias ".
Si bien la "Semana del amor por Venezuela" es un evento temporal, los planes de García-Sánchez para brindar ayuda y concienciación sobre la crisis humanitaria en Venezuela no han terminado.
"Al compartir mi historia, no quiero compasión ni tristeza. Quiero acción ", dijo García-Sánchez. "Este es solo el comienzo de las acciones que tomaré para ayudar a mi familia, a mi hogar, a la gran gente de Venezuela".