Kirk Bailey, along with dozens of other students, sat in the Zell B. Miller Learning Center as the six University of Georgia chapters of the National Pan-Hellenic Council hosted an introductory event Aug. 22 for those interested in pursuing Greek Life on campus.
Bailey said the idea of joining one of the fraternities interested him, primarily for the connections as a business major.
"These organizations, any of them, give you a vast network that you otherwise would not be able to tap into," he said. "Also, being a black man, I do stand with some of the values and the core principles that these organizations were founded upon, and look to try to continue that in my day-to-day life."
National and local tradition
The National Pan-Hellenic Council, which has historically maintained predominantly black membership, was first established at Howard University in 1930, and since has coalesced around a 'Divine 9' group of nationally chartered fraternities and sororities.
At UGA, the National Pan-Hellenic Council first arrived in 1969 when the Alpha Phi Alpha and Delta Sigma Theta chapters were founded. The goals of all chapters, as the presenters said at the event, are to encourage social and cultural activities, as well as enrich the lives of members.
LaPorsche Thomas, the president of the UGA NPHC, said her mission is "educating everyone, making sure people on campus know about NPHC and the values we stand for."
---
 "We want to show eople that we do come together, especially in the Greek community. We all wear letters."
-Marcus Hill, president of Phi Beta Sigma
---
She said NPHC serves a special purpose in the community.
"We're leaders," Thomas said. "The whole format and base of why NPHC was needed was because we weren't allowed in any other organizations."
Victor Wilson, the vice president for student affairs at the university, addressed the gathering of current and prospective Greek Life participants to highlight the importance of the organizations.
"Greek Life at UGA is above 25 percent, and NPHC coming here in the 1970s taught the campus what the culture was all about, as well as how to be black, or sometimes, how not to be black," he said.
Wilson recalled his days at the university as a fraternity member when the step show events made Memorial Hall nearly impassable due to the surrounding throng. It was on the back of this that he stressed the need to "create a legacy."
"We don't want black Greek life at UGA to die off," he said, noting declining participation in the NPHC. 
Despite the low numbers, Wilson championed "permanence and survival,"
"It's not as strong as maybe it could be or should be, but I do feel like it's not something that we could ever give up on," Bailey said. "These organizations have been around for a long time, and I don't feel like they're going anywhere. As long as we continue to invest in them, they can keep going."
Giving back to the community
The NPHC hosts an annual FaceOff Step Show, which draws in huge crowds, with this year's date on Feb. 5. However, members said there was more to their organizations than the entertainment.
The organizations were founded during times of intense oppression in the nation's history, and thus have a heavy focus on service. Several, such as the Zeta Phi Beta sorority, include it as part of their mission statements and emphasize it as a definitive aspect of their organization.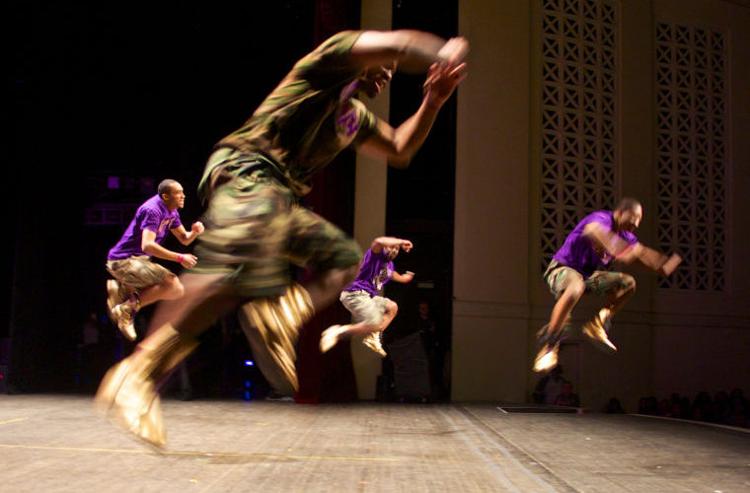 Ashley Simpson, treasurer of Zeta Phi Beta, said at the time of founding in 1920, its "women believed that sorority elitism and socializing overshadowed progressive mission of organizations," and thus created the organization.
Omega Psi Phi offers mentoring in local Athens-Clarke County schools, while Sigma Gamma Rho hosts Big Book Bag, an initiative designated for helping kids obtain costly school supplies. Alpha Phi Alpha hosts voter registration drives.
Marcus Hill, president of Phi Beta Sigma, said the NPHC organizations are also important because they try to make sure other organizations understand the issues that affect the black community.
"We want to show guys that we're more than just the dudes you see stepping in Tate," he said. "We're also very community service-based, and that's pretty much our importance. We want to show people not only our core values, but also how we do things, things that we are actually focused on improving in our community."
Diversity on campus
Despite the university integration more than half a decade ago, black students make up less than 10 percent of the total student body. Given this low representation, Bailey said a lot of black students choose to be involved in student organizations.
Because of the active presence of black students, Hill said he is optimistic of other students recognizing and including them.
"Everybody understands their part of diversity, and people do their part to include us," he said.
He also spoke in favor of the push for unity in Greek life.
"In recent years, we want to bridge those gaps of division," he said. "We want to show people that we do come together, especially in the Greek community. We all wear letters."
Although NPHC has a "deep-rooted history of the black community," Hill said the organization remains open to all.
"Anybody is welcome to join," he said. "We make sure that we go out for everybody because we want everybody to participate."
The organizations all highlighted some of their notable alumni, including non-black members such as Bill Clinton and Hubert Humphrey.
Thomas said every member of the NPHC desires equality with other Greek Life organizations.
"Look, we're your equal," she said. "We have a college education just like you. We're doing community service just like you. We're human just like you, and we're trying to show that by being excellent members of society."