On Tuesday, the University of Georgia Student Government Association 2019 election cycle will officially come to a close with the inauguration of the Empower ticket as the 32nd UGA SGA Administration.
All that remains are disintegrating stickers on odd-walls and bathroom stalls, along with a few lingering questions: How much money was spent? How many hours did they table? Where did all those stickers come from?
All campaigns are required to submit expense and staff records to the Elections Committee, which is headed by Attorney General Langston Leake.
Ahead of the inauguration on April 9, here are the answers to those questions (and more):
---
Votes received
Empower: 3,698 (54.61%)
ACT: 3,074 (45.39%)
Total voter turnout (including abstain): 6,772 — 1,234 fewer voters than the 2018 SGA elections.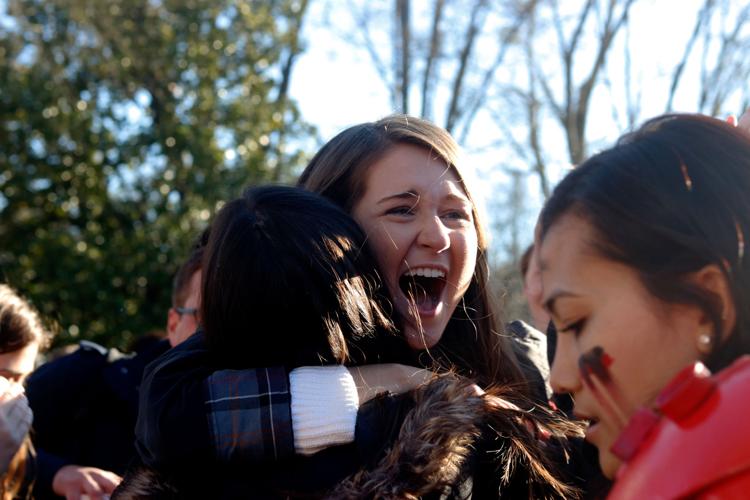 Budget
$1,500 for both campaigns. Traditionally, each member on the executive ticket contributes $500 toward the final cost, which is the maximum amount of money a ticket can raise and spend.
Total cost
Empower: $1,179.02
ACT: $826.38
Date executive tickets decided to run
Empower: Jan. 18, 2019
ACT: Talks of running began 4-5 months before campaigning, which began on Feb. 25
Number of stickers (according to campaign managers)
Empower: 8,000 stickers
ACT: 6,500 stickers
Number of staff members
Hours spent tabling (estimated by campaign managers)
Empower: Roughly 64 hours 
ACT: Roughly 60 hours
Number of social media posts
Empower: 39 on Instagram, 72 on Twitter, no Facebook page
ACT: 45 on Instagram, 103 on Twitter, 54 on Facebook
Election sanctions received
Empower: 1 (for communicating policy points with a student organization before the campaigning period began)
ACT: 1 (for obtaining access to several Instagram accounts associated with the word "empower," such as "uga_empower")