Part of the University of Georgia's mission is to prepare the community for "full participation in the global society of the twenty-first century." Students at UGA took this to a new level this summer.
Nicole Saltos, a senior management information systems and finance double major from Fayetteville, worked as a financial analyst intern at Amazon Headquarters in Seattle.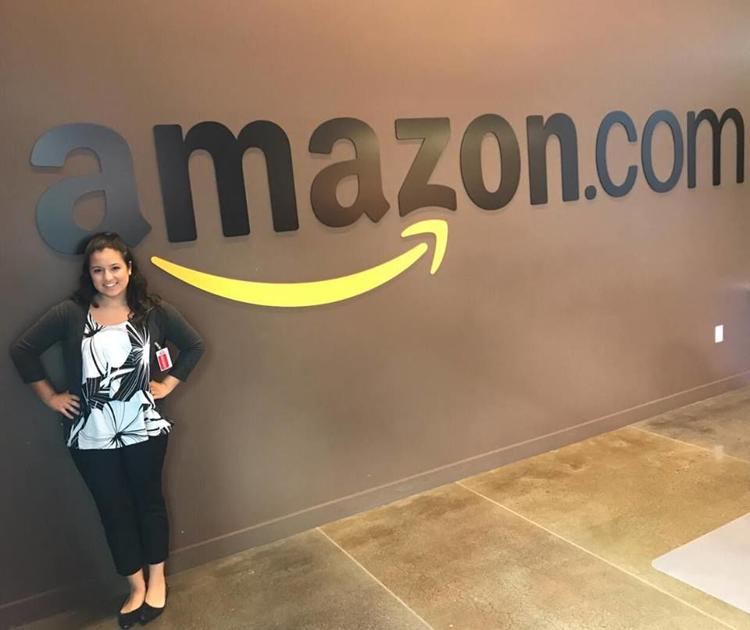 "I feel so lucky to have worked at Amazon because I immediately took full ownership of a project that matters and makes an impact," Saltos said.
Saltos applied for Amazon's Finance Diversity Leadership Summit last November, a conference where she flew to Amazon HQ and interviewed for the internship, which led her to being offered the position the following day.
"My biggest takeaway from this summer is that whenever you hit a wall there's always a door," Saltos said. "Whenever I faced a challenge there was always a way past it whether it be learning something new, reaching out to your network or simply working hard to overcome."
She was one of many Bulldogs to land an internship this summer. Adil Jooma, a senior management information systems major from Fayetteville, interned at SunTrust Banks in Atlanta, where he analyzed business process models and created data visualizations, among other tasks.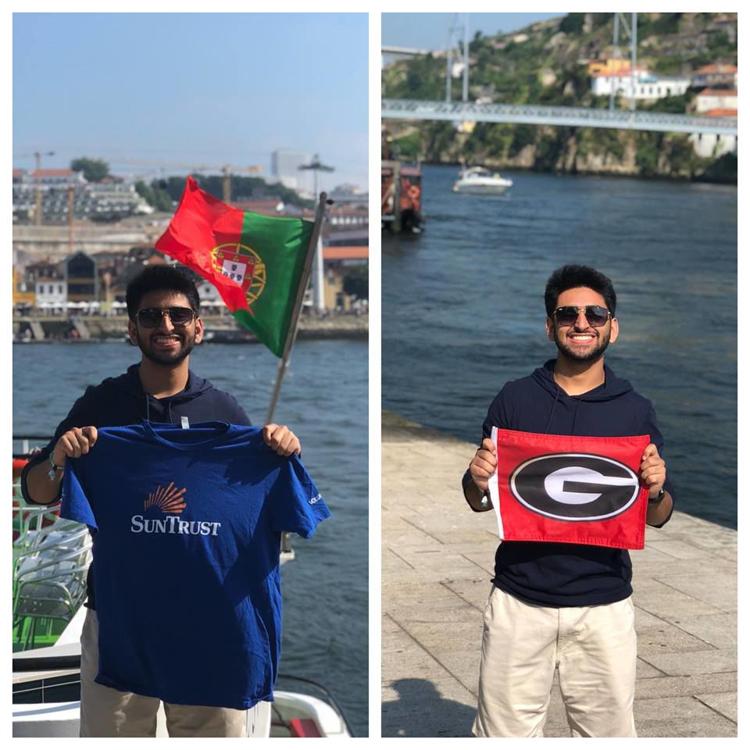 Through his internship, Jooma enhanced his skills in communication, networking and documentation, he said.
"From having breakfast with the CEO of the company to happy hours with teammates to watching the Braves at SunTrust Park, I was able to connect with SunTrust employees who were extremely welcoming and inclusive," Jooma said.
Although summer break lasts only three months, Jooma made time to study abroad in Portugal and to start a club on campus, Sports Analytics Club.
"I had a hectic summer on paper from going abroad for almost two weeks to working 40 hours a week during my internship to starting an organization from scratch," Jooma said. "However, the reason I was able to stay content and stress-free was my ability to balance and prioritize."
Studying abroad is another useful way to spend one's summer as a college student, as it "opens your eyes and broadens your sense of culture," Jooma said.
Other students chose to spend their summer researching.
Leslie Paige, a senior wildlife sciences major from Marietta, researched the spatial ecology of free-ranging lemurs at the Duke Lemur Center in North Carolina, comparing her findings to those found in Madagascar.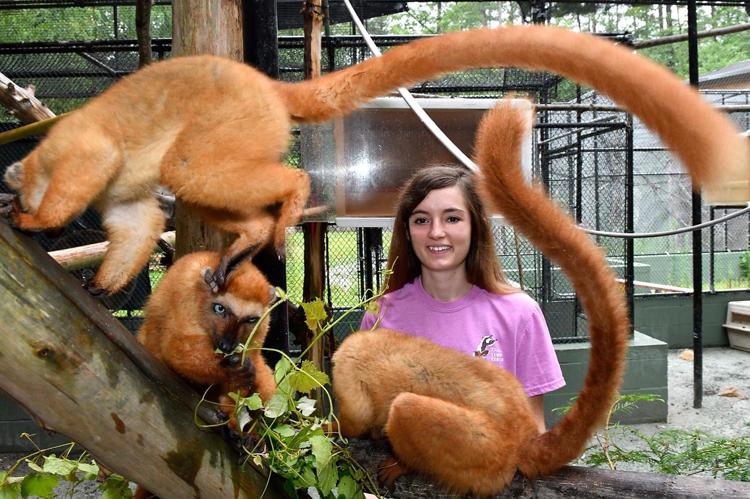 She also learned about animal care and lemur biology, as well as how to manage her time more effectively.
"There's so much to be done during work hours so having a plan to get everything accomplished is essential," Paige said.
Although she was hesitant to apply for an out-of-state internship, Paige was glad she did.
"Doing it was one of the best decisions I've made for both my personal life and for my professional development," Paige said.
Also working with animals this summer was Ilicia Martin, a senior biology major from Kennesaw.
Martin spent part of her time in Winterville to work for the UGA Teaching Dairy and part of her time in Canton, shadowing at Georgia Equine Veterinary Services.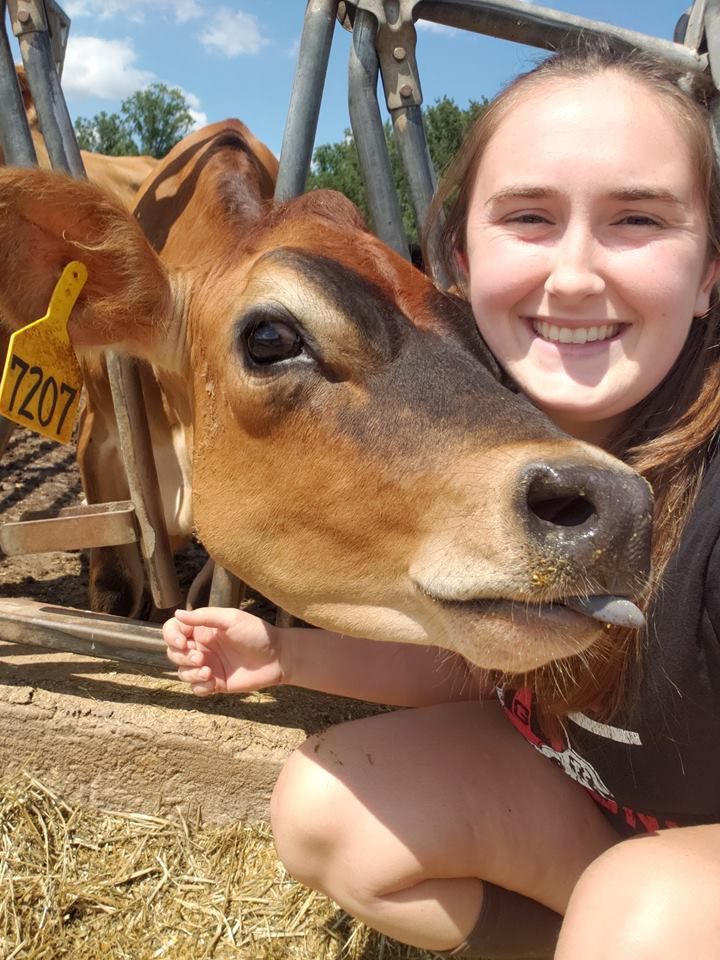 Her main task at the UGA Teaching Dairy was milking UGA's herd of more than 100 cows twice a day, which took about four hours each time. She also trained to feed the baby calves and helped with general farm tasks. Milking shifts started at 3 a.m. and 2 p.m.
At first, Martin didn't think she would be able to wake up before 3 a.m. four mornings out of the week.
"I did and I feel like a better person because of it," Martin said.
The job helped improve her resume before applying to veterinary school, Martin said.
"Every day you get hands-on experience with tons of cattle, get to feed and take care of adorable babies and if you're interested learn to operate machinery such as a tractor," Martin said. "This job has been great for me since I am in the process of applying to vet school and it is a unique experience and very hands-on large animal experience."
As for her experience with GEVS, Martin witnessed tubing the stomach and nasal cavities of horses, splint-bone removal surgery and other veterinary-related services.
"I reached out to several different large animal vets before I got even a response back, yet with patience and not giving up I found a vet who would let me shadow," Martin said. " I honestly think it was a better match than any other vet I may have worked with."
Her overall takeaway: "I learned not to give up and sometimes things happen for a reason, even if that reason isn't evident until much later."