Zainub Ali has been celebrating Ramadan for as long as she can remember, and her family has been celebrating since well before she was born. When her parents moved to the U.S. from Pakistan, they brought their Islamic traditions with them.
But this year's celebrations weren't the same as years before.
"I can't remember any time where it was this drastically different," said Ali, a sophomore international affairs and economics major.
The holy month of Ramadan is a time for Muslims to reflect on their relationship with God through religious rituals, such as fasting and prayers. However, due to mosque closures and restrictions on large gatherings, Muslim families are learning to adapt to the challenges presented by COVID-19 while preserving centuries-old religious traditions.
Despite the changes, Ali said this year has given her family more time to reflect without distractions. From her home in Athens, Ali has been practicing the traditions of fasting and praying with her family.
"This time it's just so empty and barren, so we are more focused on the practice and the ritual of it all," Ali said. "It's been good for us, but definitely different."
Adaptations and traditions
Ramadan falls on the ninth month of the Islamic calendar, lasting for a month for the duration of a moon cycle — this year, the month of Ramadan was April 23-May 23. Muslims fast every day of the month from sunrise to sundown while participating in prayers during the day.
Celebrating Ramadan is often a communal affair — Muslims gather at mosques to share meals and practice rituals. This year, while the mosques are closed, imams who lead prayers at the mosques have been live-streaming for people to follow at home. Ali and her family have been reading their own prayers every night in their home.
Other traditions are more pertinent than ever during the outbreak. Jawa Darazim, a senior biology and psychology major from Brunswick, Georgia, said this month is also about giving, which can range from supporting charities to sharing food with neighbors.
"I don't really have a Muslim community here, but I love sharing a part of my culture with my neighbors," Darazim said.
For Ramin Zareian, this year's Ramadan is about relearning family traditions. While their parents grew up in Iran, where Islam is "woven into the fabric of society," they did not continue practicing these traditions in the U.S. As they began observing Islamic traditions, Zareian said they consulted with the internet and their uncle.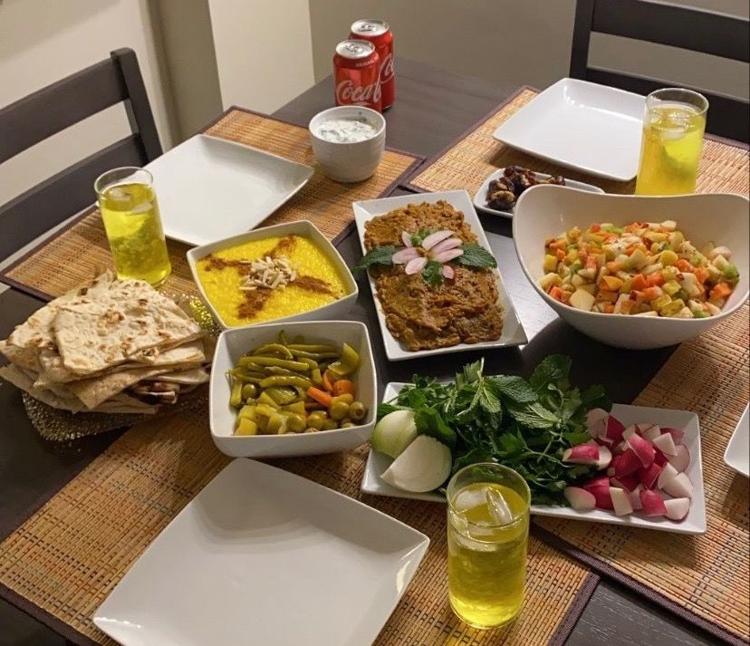 After learning more about Iranian philosophy and Islamic beliefs in their studies as a philosophy major, senior Zareian said the "pervasiveness of Islamic thought" across the world and the work of Islamic intellectuals drew them into the religion.
"I was able to overcome my radical skepticism, and decided to embrace something," Zareian said. "It made me feel connected to a larger community and also to my own background."
Preserving customs
While Ali and Darazim grew up in Muslim households, they said there are challenges preserving the Islamic tradition through adolescence and adulthood.
Darazim's parents immigrated from Palestine to Brunswick, where Darazim said she only knows of two other Muslim families in her community. Growing up, Darazim said she's experienced Islamophobia and anti-Arab sentiment directed toward her family.
However, Darazim said her parents have always emphasized the importance of religion and culture. Darazim said her parents would read religious bedtime stories to her and teach her Arabic when she was younger.
"They didn't come over here just to abandon their culture. I don't think they would've come to America if they weren't trying to seek a better life," Darazim said. "Part of my responsibility is to uphold respect for where I come from, and educate people on that."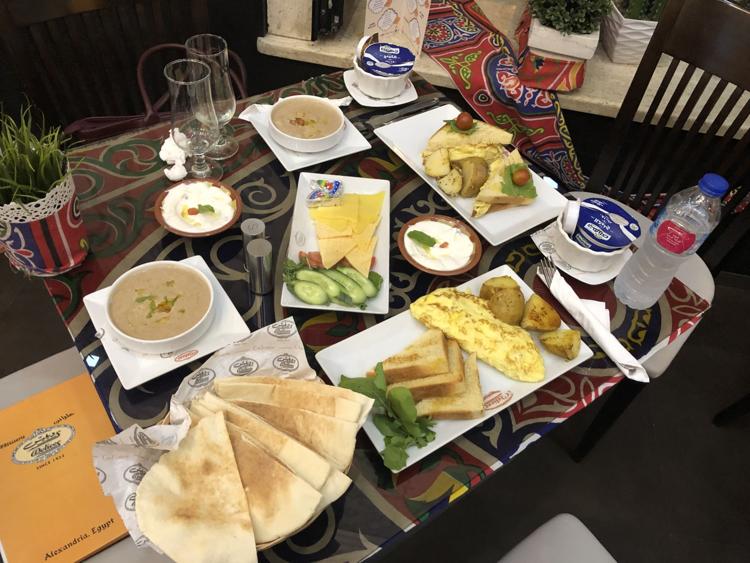 While the pandemic this year has affected Ramadan for most Muslims across the world, Darazim said she recognizes that people across the world are experiencing adversities beyond her own, particularly Muslims being persecuted in countries abroad.
"The point of Ramadan is to think about the people who go through this daily," Darazim said. "Think about people who are starving, who are poor, and try to put yourself in those shoes."
Darazim said she's looking at her unconventional Ramadan experience this year from a positive perspective and empathizing with those less fortunate than her.
"I feel like this might be one of the most impactful Ramadans of our generation," Darazim said.
Throughout the weekend, Muslims across the world will be celebrating Eid al-Fitr — a signal to the end of a month of Ramadan. While it will look different from previous years, Ali said she's thankful that her family will be together for the celebration — a rarity since her siblings have left for college, work or travel in previous years.
"It's been great to just have my whole family here," Ali said. "Just knowing I'm with my parents and siblings — that's a huge blessing."