Fifteen University of Georgia students were selected to become 2018 U.S Fulbright Scholar recipients. This annual, national scholarship starts with opportunities right on campus. This process has led students to Spain, England and beyond to conduct research.
U.S Fulbright Scholar Process
This year, UGA had 15 students selected to participate in the Fulbright U.S Student Program, which is the largest exchange program offered to students within the U.S.
The program is an opportunity for students and young professionals to engage in "international graduate study, advanced research, university teaching and primary and secondary school teaching worldwide."
Usually, students apply to the program the fall semester of their senior year. If chosen, students embark on their Fulbright program after they have completed their undergraduate degree.
Maria de Rocher, the Fulbright adviser at UGA, is in charge of getting word out to students about the Fulbright program and helping students prepare for the process.
The Fulbright process includes three stages, which includes a campus stage and a national stage, and then the host country becomes involved.
Finalists, decided by the national committee, are chosen at the end of January. The host country will make the final decision on the finalists, handed over by the state department. Applicants will find out the final decision from March-May, the following spring.
UGA Fulbright Scholars
The majority of the UGA Fulbright Scholars have already embarked on their journeys to their host countries. Out of 140 countries available, the UGA Fulbright Scholars will study in Vietnam, Spain, Norway, South Korea, Malaysia, Brazil, Finland, Columbia, Hungary, Mexico and the United Kingdom.
The average amount of time spent in the country is one academic year. The fields of study that Fulbright scholars are working on include engineering, English teaching, geography, linguistics, ecology, creative writing and education.
Elizabeth Jennings, one of the UGA Fulbright Scholars, is living in Logroño with two girls from Spain. She works in two Spanish high schools with 10 different teachers and more than 300 students of varying ages. She is serving as a cultural ambassador during her residency and teaching experience in Spain. Her job is to assist English teachers and share the English language and culture with her Spanish students.
"I feel so fortunate to collaborate with and learn from many teachers and experience what it is like to teach students from seventh grade all the way to technical school," Jennings said.
Jennings, who graduated with a degree in Spanish and World Language Education from UGA, said her world language education equipped her with "the pedagogical tools and student teaching experience needed to be an effective teacher."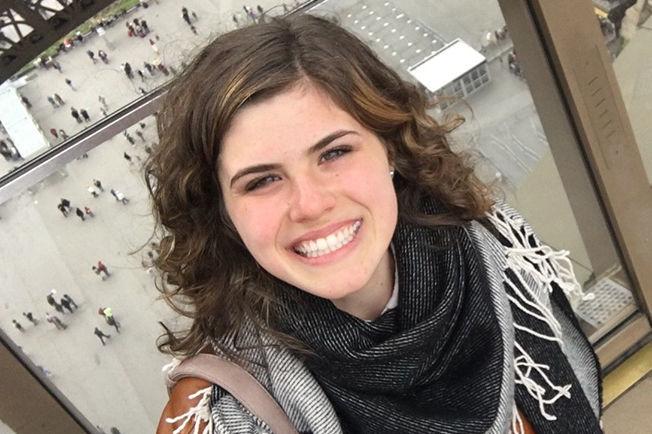 "I am thankful for all the preparation from student teaching and the College of Education as it will influence my future teaching experience here in Spain and beyond," Jennings said.
Nicholas Twiner is also a 2018 UGA Fulbright Scholar recipient who is conducting his research in London. His Fulbright year will be spent as a postgraduate student at Queen Mary University of London studying linguistics.
Twiner graduated from UGA with an undergraduate degree in linguistics, classical languages and classical culture.
"UGA has been such a powerful impact on my time here. Coming from a big school, I've felt comfortable meeting so many new people and finding common ground, and from UGA in particular, I feel so well prepared to start this intellectually and socially," Twiner said.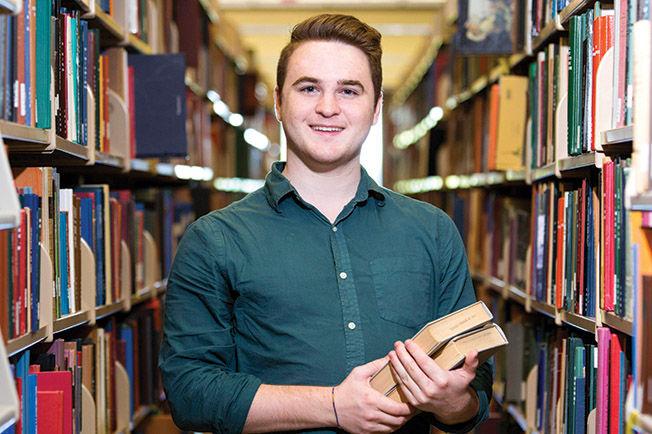 In lieu of football season, Twiner said, "Though, I have confused a couple Londoners with my praise of UGA football."
Both Twiner and Jennings, though in different areas and regions of study, both advise this program to the UGA student body.
"If I had any advice for someone interested in becoming a Fulbright Scholar, I would just suggest applying," Twiner said. "I thought I was a long shot candidate, but I would never even be here without taking that first step."
Jennings said just living in a new environment outside the U.S. is both rewarding and challenging.
"Being sure of who you are will help you in your cultural adjustment to a new environment while you learn to respect and understand the values, perspectives and customs of others," Jennings said.