"It's nice to see both sides have a sense of humor," said Sebastian Puerta, the moderator, to the laughter of the audience at the Pizza & Politics event on Sept. 26 hosted by University Union.
At the event, students were invited to grab some pizza and listen to the three Young Democrats panelists, Jack Scott, Patrick Johnson and Zane Malas, and the three College Republicans panelists, Doug Rokosz, Devon Spiva and Ethan Pender, discuss hot-topic issues concerning Georgia and the United States.
"The point of this is not to be a battle to the death; that's the Great Debate. I want this to be a discussion. I want people to listen and to talk," said Puerta, Editor in Chief of the Georgia Political Review. "I want both people to see both sides share a lot of the same ideas and in that see that we're all human. And all humans have humor."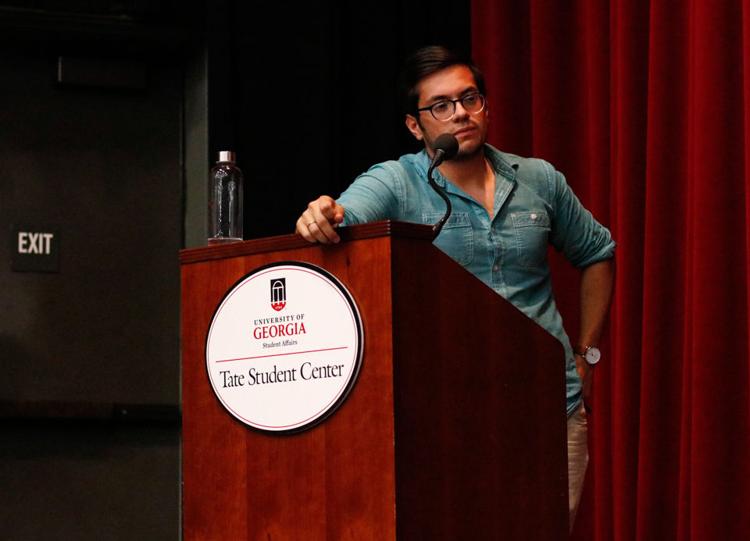 The event started at 7 p.m. and ended at 9 p.m. The questions at the event touched on trade policies and college debt on a national level and ways to help local business and tax reform on the state level.
The event was orchestrated by Alexandria Perdue, who serves as socially conscious director for University Union.
"These midterm elections coming up are going to be a major turning point for this country depending on the results, and I really wanted to create a discussion and get people out and excited about it," Perdue said. "I wanted to bring the two major parties together to also show that we all working towards the goal to make this country better."
There were approximately 200 members in the audience, Perdue said.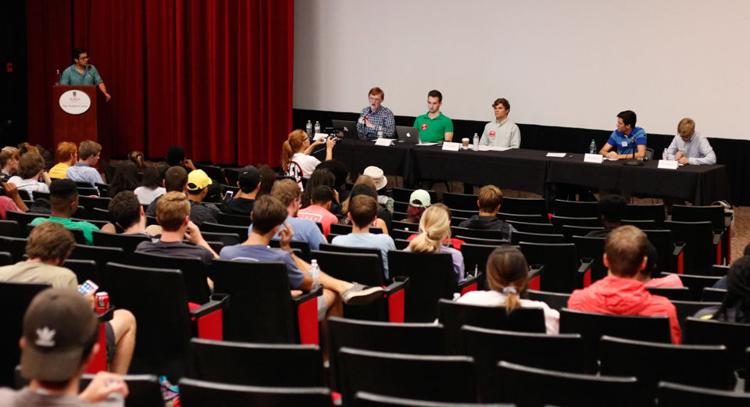 One freshman, Jasmine Canlas, came with her friend to listen in on the discussion. At the event, she noticed the panelists often agreeing with each other.
"You don't really see very often Republicans and Democrats agreeing or necessarily acknowledging that they are agreeing on a lot of different issues, but here a lot of the time, one thing would be said and the other group would say 'I agree with that,'" Canlas said.