The University of Georgia's campus was alight with protests between Sept. 13-17, as some students, faculty and staff called for the University System of Georgia to implement mask and vaccine mandates on its 26 campuses.
The calls for these precautions were not confined to UGA, but spanned 16 USG campuses across the state, according to Mikaela Warner, a member of UGA's chapter of the United Campus Workers of Georgia. The protests were organized by UCWGA — which has members at 20 campuses, according to the organization's website — and the American Association of University Professors.
Student newsrooms at Kennesaw State University, Columbus State University, Georgia Southern University and other campuses have covered the protests around the state.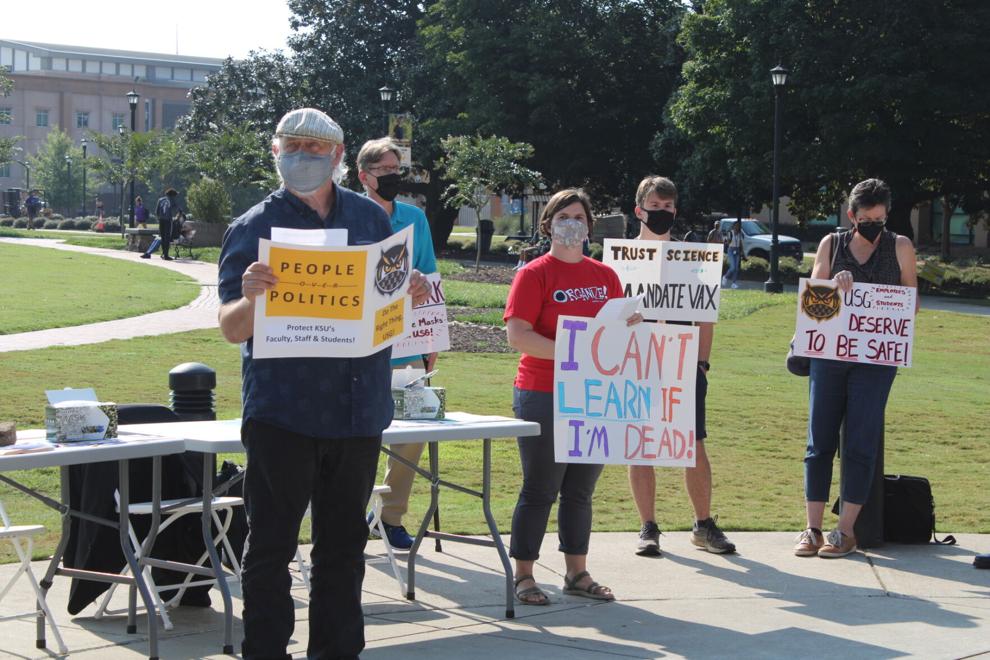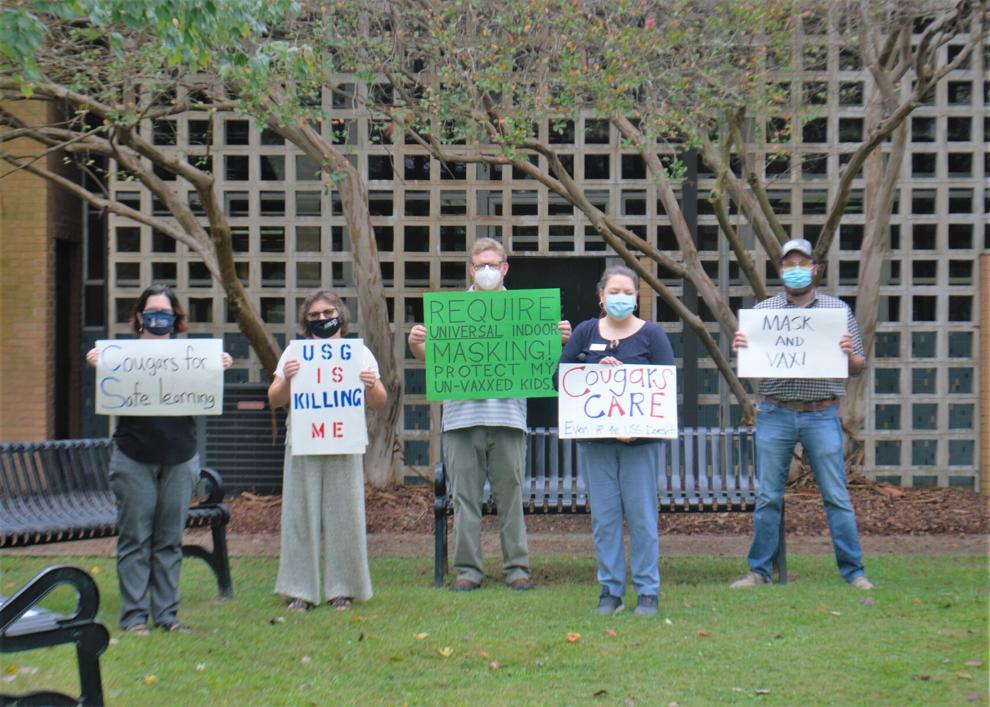 Paul Grant, co-president of UCWGA and a professor at Georgia Gwinnett College, said he felt the protests were well-attended and respectful.
"I don't think they were overly harsh or critical of the administration in terms of creating caricatures of people in leadership positions, but I think faculty made the point that they felt the current policy … is unsafe and unwise policy that puts students, staff and faculty at risk," Grant said.
Support and dissent
Protesters at UGA clashed with counterprotesters from the Athens Anti-Mandate group during Monday and Friday's protests. The George-Anne reported similar counterprotests at Georgia Southern University, where members of Southern's chapter of Turning Point USA arrived at UCWGA's protest on Wednesday.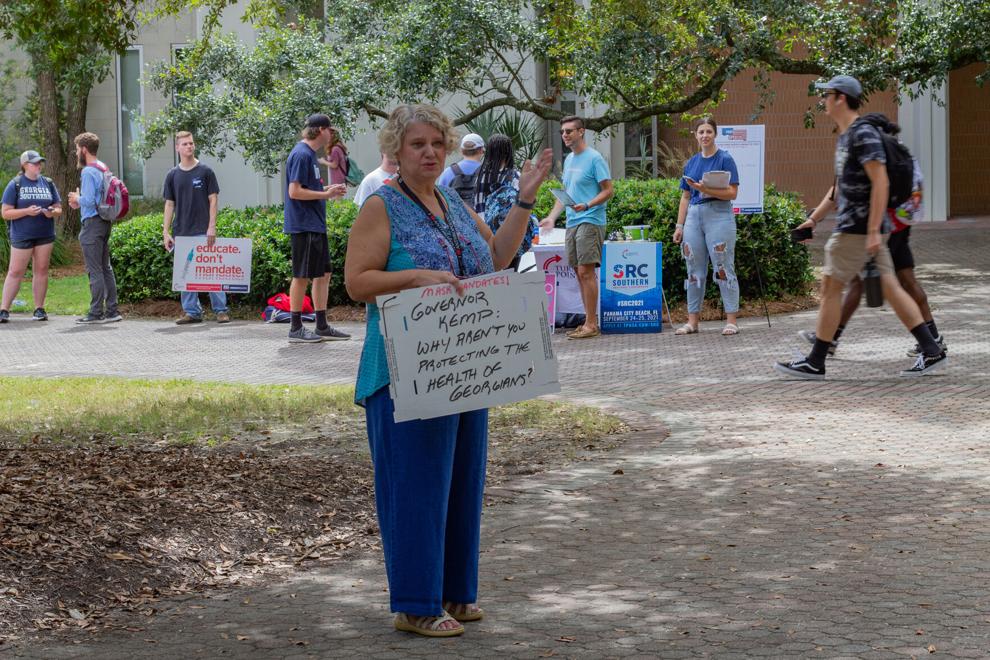 Grant said he attended the protests at GGC, and while he saw no counterprotesters there, he wasn't surprised the demonstrations drew some criticism elsewhere.
"I understand their argument about freedoms not to wear a mask, not to be vaccinated, and I would say under a number of other circumstances, that would be a very strong argument," Grant said.
Grant said he supports mandatory vaccines and masks because one person's choice not to wear a mask or get vaccinated can have adverse consequences for other people, especially in crowded classrooms and other places on campus.
Not a campus decision
In an email to The Red & Black, UGA spokesperson Rod Guajardo said the university understands the concerns protesters have and respects their First Amendment rights to express those concerns.
"We are doing everything within our power to protect the health, safety and wellbeing of our community," Guajardo said. "The USG does not allow its institutions to enact mask or vaccine mandates."
Grant said he hopes the statewide protests increased USG's awareness of the desire for COVID-19 safety mandates, but his optimism that any changes will occur is waning.
"I don't know if, given the current politics of the state of Georgia, if it will make a difference at this point," Grant said. "I think we will continue to make our argument and hope that, hopefully, the people in power will see the light."