Efficiency: A
Mental Health Day initiative:
While the Senate passed mental health-related legislation, the executive administration did not petition professors to allow students at least one mental health day.
Supporting student orgs:
Hosted "listening nights, allocated more than $13,000 in funding, and highlighted student orgs on social media channels.
Improving campus safety:
Passed legislation relating to lighting installation at Intramural Fields. The Georgia Center bus stop was also moved.
Transportation routes:
Changed Health Sciences, Milledge, Riverbend-South Milledge and Vet Med bus routes and worked with Transportation and Parking Service to assess Athens Transit ridership needs.
Inclusive and affordable meal plan options:
Explored a swipe-based donation system to address food insecurity but no official changes announced.
Notable achievements not included on platform:
Converted Legion Lot to staff lot, lobbied for charging stations to be added to Ramsey and continued work of previous administration on deck check feature.
---
Transparency: B-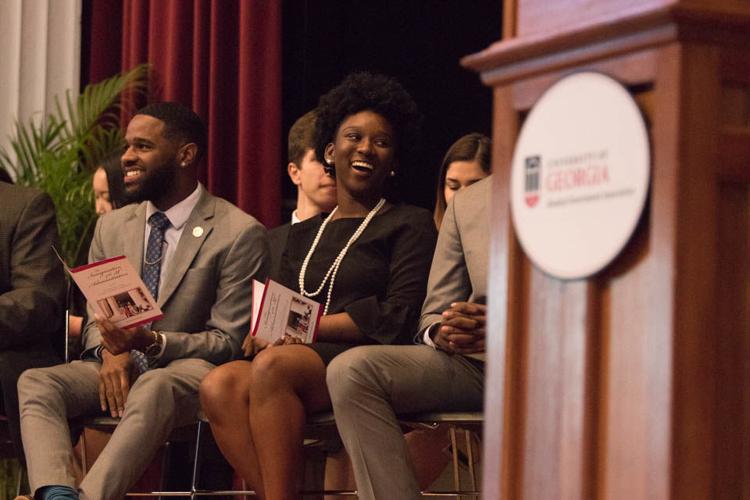 Keeping students informed:
Streamed Senate meetings and made other Senate records available, hosted a "Meet your Exec" event and virtual town hall.
Creating a comprehensive list of resources:
Worked on resource domain initiative that will be available by next fall.
Informing students about campus happenings:
Released public statements about sensitive issues and requested student feedback on possible initiatives through surveys.
Acknowledging sexual assault:
Hosted "It's On Us" week, where members tabled to inform students about bystander intervention and sexual violence prevention. 
Accountability in representation:
No corresponding accomplishment available to be found on list of accomplishments provided.
---
Cooperation: A-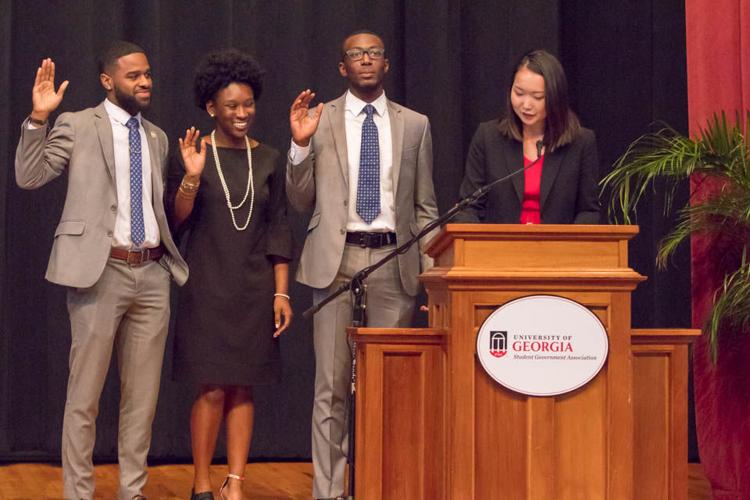 Engaged and approachable leadership:
Organized listening night initiatives and other events allowing students to interact with SGA leadership.
Promoting initiatives of smaller organizations:
Started "Org of the Week," and allocated more than $13,000 to small clubs.
Formation of a coalition between Residence Hall Association and University Union:
Not completed but the administration has advocated for changes in University Housing, including changes to RA pay and gender-neutral housing.
Topical town halls:
Hosted "In Solidarity" event and other events, including Dawg Tag Day and International Coffee Hour.
Special Room Reservations Fund for small orgs:
Not completed according to list of accomplishments.
Other notable accomplishments not mentioned on platform:
Worked with UGAVotes on early voting initiative.