The beginning of the University of Georgia football season always has a luxurious feeling to it, especially for students who can flaunt the full home game ticket package.
They get to dress up in their finest red and black attire, enter a 92,000-capacity stadium and head to the student section to watch an SEC team destined to make it all the way this year — or, at least, that's what the fans keep telling themselves.
Despite a continued increase in student fans at UGA, the number of seats allocated for the student section went down in 2015, from 18,000 to 16,000, said Tim Cearley, the University of Georgia Athletic Association associate director of ticket operations.
Margaret Jordan, a junior computer science major, has received a season ticket package every year and said seats can be difficult to find during games against big-name opponents.
"[The student section] definitely should be bigger," Jordan said. "They should prioritize students because I know a lot of people who got half packages last year."
Since the decrease in student seats in 2015, undergraduate enrollment as a whole has increased by around 1,600 students.
Based on 2018 fall enrollment, the student section can hold about 54% of the undergraduate population and about 41% of the entire student body, though obviously, not every student applies for season tickets.
Students who applied and qualified for tickets in 2018 increased by about 1,400 from the previous season, numbering 19,739 eligible requests, according to the athletic association.
In 2009, former UGA President Michael Adams commented on this increase in enrollment, saying the university needed to curb enrollment growth, according to a 2009 Gainesville Times article.
"... We're out of beds. We're out of places for people to park," Adams said in the article. "We're even out of seats in the stadium if you want to talk about something really important."
Despite this statement, UGA accepted about 1,000 more freshmen in 2018 than in 2009, according to the 2018 UGA Fact Book.
In the past decade, Sanford Stadium student seating has not increased, though 3,400 more undergraduate students are enrolled since 2009.
There has been a slight increase in non-student seats, according to a 2017 Red & Black article. Fourteen seats were added during the West End Zone Project, though this increase was incidental and occurred because of other renovations.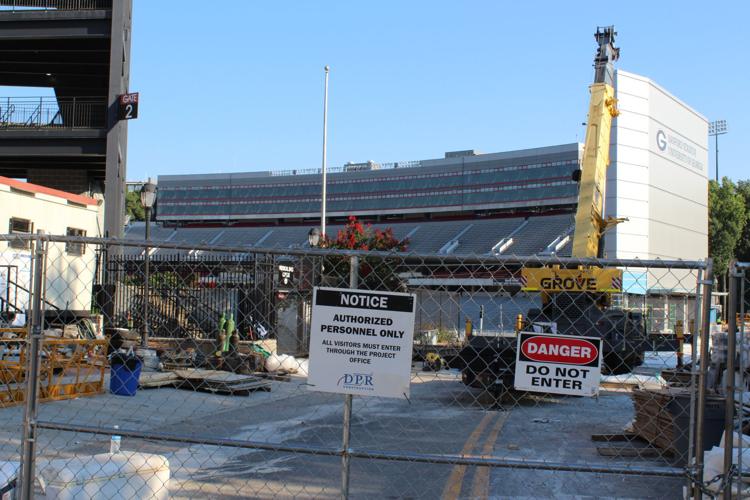 The last major increase in Sanford seats was during SkySuite and upper-level additions between 2000-2004, where the amount of seats grew from 86,520 to 92,746, according to the 2018 UGA Football Media Guide.
During this time period, the student seats increased from 16,000 to the 18,000, before being bumped back down in 2015. This reduction in seats could possibly be because of a decrease in student interest in football tickets. The Red & Black reported in 2012 requests for student tickets had been dropping for three years.
Without enough accommodations for students who want tickets, the athletic association decided to implement a lottery system prioritizing freshman students and those who transferred the previous spring semester, followed by students above 90 credit hours, according to a 2018 UGA Student Government Association resolution.
The lottery resulted in many of Jordan's friends being left out of the Saturdays in Sanford for part or all of the season.
The largest Sanford Stadium crowd was approximately 93,000 attendees on G-Day in 2016.
With high hopes for the 2019 season and free-for-all seating, anyone attending this year's G-Day game on April 20 should plan to arrive a little earlier than usual to get a good seat.
---
Olivia Adams contributed to this story.