With school back in full swing, you may realize that you don't know much about your new professors.
Some professors have recently received awards for outstanding research in their respective fields, engagement and innovative ideas. Check the list to see if your professors made the list, and be sure to recognize them for their hard work and dedication.
---
School of Law 
School of Law clinical professor and criminal defense practicum director Russell Gabriel was honored with the 2018 Indigent Defense Award from the Georgia Association of Criminal Defense Lawyers.
"I've been involved in proving lawyers to poor people in criminal cases for 30 years," Gabriel said. "It's always nice to be recognized by your peers."
According to the National Association of Criminal Defense Lawyers, the award is given to those who go above and beyond "in making positive changes to a local, county, state, or national indigent defense system."
"Some of that time has been as a public defender-- I was head of the public defender office in Athens for 10 years-- some of it has been as a teacher in law school, and what I now do is work with law school students and help train them to become public defenders," Gabriel said.
---
Franklin College of Arts and Sciences
Two Franklin College of Arts and Sciences professors were also honored for engaging with students and other forms of outreach in their field.
Rick Lewis and Judy Harrison were presented with awards from the Association and Public Land-grant Universities Board of Human Sciences in November.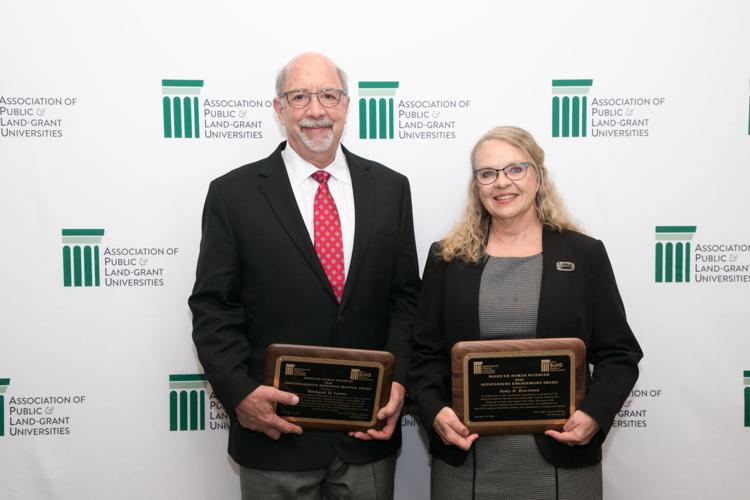 Lewis, a professor in family and consumer sciences, received the 2018 Undergraduate Research Mentor Award.
"It was quite an honor to receive the award," Lewis said. "A lot of what I do here at the University is research-based, and it's a great opportunity to share and involve undergraduate students. I'm happy to have that opportunity to share with them."
Harrison was given the 2018 Outstanding Engagement Award.
"The most rewarding part of working in outreach is being with people out in communities and seeing how appreciative they are when you try to help them," Harrison said. "The award is icing on the cake. I am very honored to have been recognized by APLU for my work."
The APLU, made up of 240 public institutions, is dedicated to improving research and engagement opportunities as well as ensuring more students complete their degrees.
---
College of Education
Another professor was honored with an award from the association he helped start.
Edward Delgado-Romero, associate dean for faculty and staff services in UGA's College of Education and a professor in the counseling and human development services department, received the 2018 Distinguished Professional Career Award from The National Latino Psychological Association.
"I helped start NLPA in 2002," Delgado-Romero said, "And throughout the years I have been the president, published a lot about Latino psychology and trained psychologists to provide services in Spanish.
According to its website, the NLPA is "a national organization of mental health professionals, academics, researchers and students whose objective is to generate and advance psychological knowledge and foster its effective application for the benefit of the Latinx population."
"This award means a lot because I've spent my career trying to advance the unique issues of Latinos in psychology," Delgado-Romero said.
---
School of Public and International Affairs
The international affairs department also has an award recipient in its ranks.
The International Studies Association recently awarded head of international affairs department professor Amanda Murdie the Quincy Wright Distinguished Scholar Award.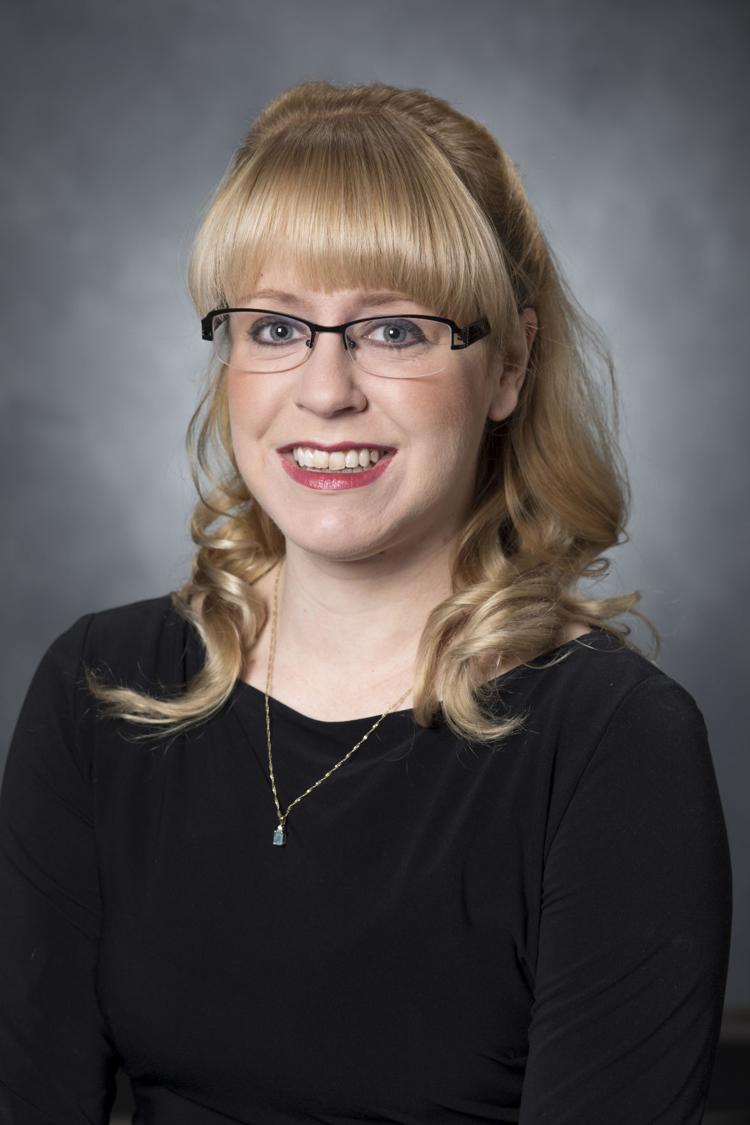 "The best thing about the award was that that there was a roundtable in my honor where my current and former graduate students talked about me and the influence I had had on their careers," Murdie said. "It was hard not to cry during their presentations."
The award is given to individuals who are committed members to the ISA and have a high degree of scholarship and service to the program.
"I think the award was a nice culmination of the research I've been doing, and I think it helps highlight what a great place SPIA and UGA are," Murdie said.
---
College of Agriculture and Environmental Science
Jason Wallace, an assistant professor at the UGA College of Agricultural and Environmental Sciences, was named one of nine 2018 New Innovator in Food and Agriculture Research Awards from the Foundation for Food and Agriculture Research.
The FFAR, which was established in the 2014 Farm Bill, "builds unique partnerships to support innovative science addressing today's food and agriculture challenges," according to its website.
The nine recipients will split $2.3 million dollars over three years to put toward grants and research initiatives. The recipients were chosen based on scientific merit, innovation and a willingness to mentor young scientists.
"The grant that was given to my lab is used to hire graduate students and to do research on how corn works with microbes that live inside it and how to better use that interaction for global food security," Wallace said.
Warnell School of Forestry
The Southeastern Association of Fish and Wildlife Agencies recently bestowed its highest honor, the C.W. Watson Award, to Karl Miller, Wheatley Professor of Deer Management in the Warnell School of Forestry and Natural Resources.
The C.W. Watson Award "is presented to the individual who has made the greatest contribution to wildlife or fish conservation during the previous year or years," according to SEAFWA. "Consideration includes research, administration, law enforcement, I&E, wildlife management, fish management, and includes teachers, professionals, and students."
---
Science faculty
From School of Forestry to the science department, six UGA faculty were recently named Fellows of the American Association for the Advancement of Sciences.
Professors from the Franklin College of Arts and Sciences include Xiaorong Lin, professor in medical mycology, Eric V. Stabb, professor of microbiology and Kathrin F. Stanger-Hall, associate professor of plant biology.
John Drake, distinguished research professor and director of UGA's Center for the Ecology of Infectious Diseases, comes from the Odum School of Ecology, along with professor Pejman Rohani.
Professor Karen J.L. Burg works at the College of Veterinary Medicine.
The AAAS nominates individuals based on "research; teaching; technology; services to professional societies; administration in academe, industry, and government; and communicating and interpreting science to the public," according to its website.