Every Tuesday around 8 a.m., Megan Lott begins her route around Athens' three wastewater treatment facilities. For 17 weeks, the third-year Ph.D. student studying environmental health science has collected samples and brought them to a University of Georgia lab, where they are tested for SARS-CoV-2, the virus that causes COVID-19. 
Lott usually starts at Cedar Creek Water Reclamation Facility, where the sample waits in the fridge. Next up is Middle Oconee, where an employee places half a liter of unfiltered wastewater in a bucket of ice. A gate encircles North Oconee, the final stop on the route. Lott usually calls the operator, who lets her in and gives her the sample.  
When UGA's sewage surveillance program started in May, plant operators kept asking Lott about the results. For about six weeks, she didn't have an answer. It took Lott and the rest of the research team until mid-June to refine their methods. While wastewater has been used for decades to detect viruses like polio, COVID-19 was new to the scientific community. 
"For weeks and weeks, I was saying, 'I don't know. I'll let you know when we figure out our methods," Lott said. "Finally when we got enough reliability in our data, I was able to tell [the operators], 'Yeah, we're really detecting it from the wastewater.'"
Anywhere from 40-80% of infected individuals shed SARS-CoV-2 in their feces, according to a July Centers for Disease Control and Prevention webinar. The University of Arizona used sewage surveillance to stop a potential outbreak in a residence hall. UGA's surveillance program detected an increase in coronavirus in Athens, but it doesn't have the capacity to pinpoint an outbreak to a specific location like the Arizona researchers did. 
The CDC and other federal agencies recently started the National Wastewater Surveillance System, the first of its kind in the U.S. As the CDC develops a portal for health departments across the country to submit data, communities can look to databases like the one UGA has operated since June. 
Athens has a total of 4,719 confirmed COVID-19 cases as of Sept. 16, according to the Georgia Department of Public Health. UGA reported 421 new COVID-19 cases for the week of Sept. 7-13. Traditional testing results haven't been that different from those of the wastewater samples. Still, UGA shouldn't stop testing students, said Erin Lipp, an environmental health science professor and the project's lead researcher. 
"Wastewater-based testing can't replace surveillance of individuals because you can't do contact tracing," she said. "But what it can be helpful with is seeing trends in real time. You're looking at an entire community, including everyone who is not being tested." 
The viral load in the wastewater increased in late June as Georgia bars began reopening, Lipp said. It then modestly declined after the Athens Mayor and Commission passed a mask mandate on July 7. An influx of returning UGA students coincided with another increase.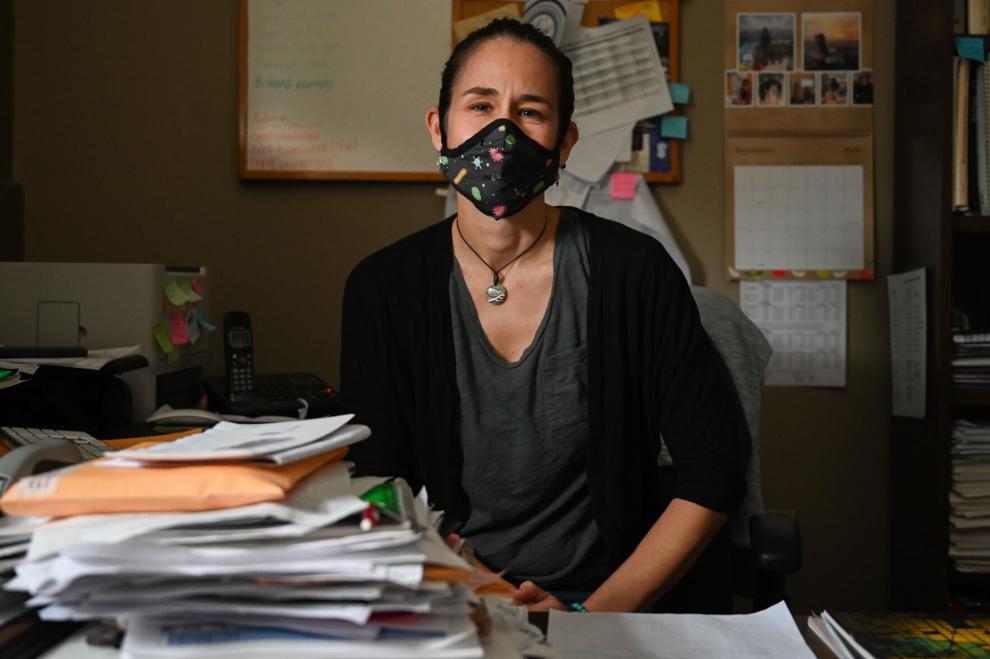 Lipp leads a team that consists of Lott, Megan Robertson and William Norfolk, all of whom are pursuing their Ph.D. in environmental health science. They started working at a time when on-campus UGA operations were shut down except those pertaining to COVID-19 research. 
A lack of institutional knowledge made it harder to establish testing protocol, Lott said. It's been over 100 years since a pandemic of this scale hit the U.S. The researchers originally took concentrated samples before realizing they were diluting the amount of detectable virus. 
Now they extract RNA fragments of SARS-CoV-2 straight from the wastewater and put it into a machine that costs anywhere between $15,000 to $90,000, according to Labome. 
UGA's machine, which Lott said is at least 10 years old, can only do so much. In order to take samples closer to people's homes or UGA dorms, UGA would have to invest in a machine with a larger capacity.
"Really what we want to do be doing is going upstream," Lott said. "[That way we could] test the sewer lines coming from campus or test from sewer lines that are coming from other vulnerable communities." 
Lipp said wastewater surveillance will also be useful when a vaccine reduces the spread of COVID-19. 
"If we see concentrations start picking up, it might indicate there's an area that needs to be informed of a potential problem or emerging outbreak," Lipp said. "So it can sometimes be even more useful on the other side when your cases are low and you want to make sure you're keeping it that way."