English instructor Sarah Shermyen was only two weeks into the semester when a student in her class tested positive for COVID-19. Concerned about her health and the safety of her students, she turned to her supervisors at the University of Georgia for guidance. They told her to teach outdoors.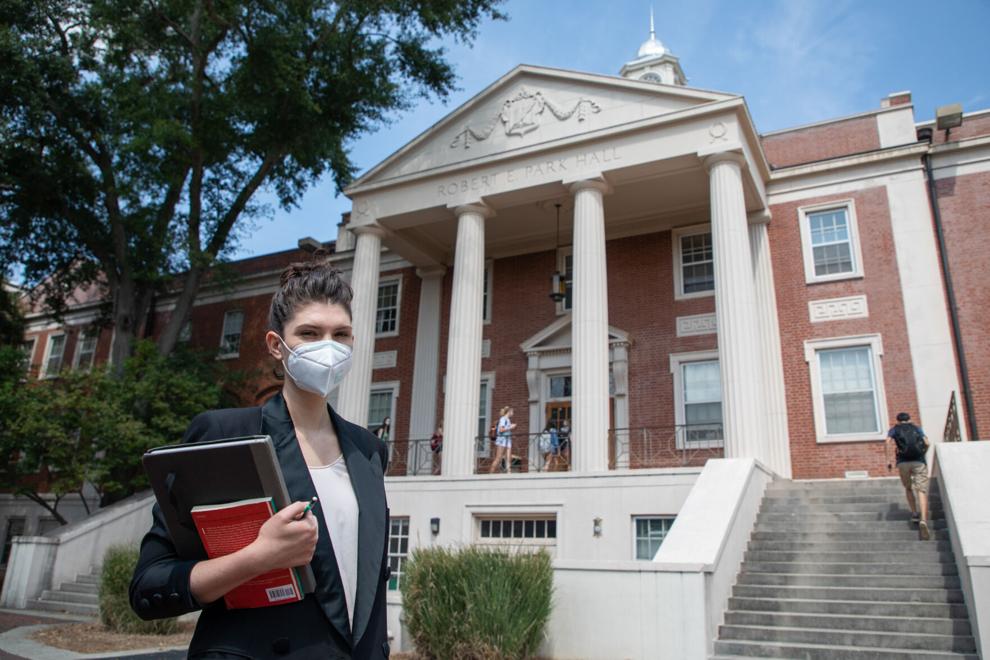 Shermyen said she didn't receive any specific guidance or accommodations on how to teach outdoors. Rain in the forecast? Shermyen said she was told to assign "independent library assignments."
"I don't even have directives on when I should go back to my classroom. When I lecture outside, there are people with leafblowers and not everyone can hear me. Things don't carry as well when I don't even have a podium where I can put my books and my laptop on," Shermyen said. "Students are having to sit there criss-cross-applesauce to try to take notes and hear what I am saying."
Shermyen wanted to move her class to Zoom, but was told in-person teaching made for a better education and greater student success. However, she believes student success is not the upper administration's aim — they are instead punishing virtual learning for political reasons. 
UGA professors like Shermyen are juggling personal safety and a lack of guidance from the university. Without mask or vaccine mandates and no ability to notify students about COVID-19 exposures, professors are concerned about keeping themselves and their students safe. 
Problematic protocols
On the first day of class, Montgomery Wolf, a senior lecturer in the history department, stood outside her classroom of 250 students with a box of masks, handing them out to students who didn't already have one. Wolf said she thanked students who came wearing a mask and asked those without one to wear a mask.
With explicit instructions from the University System of Georgia and UGA administration to not mandate masks in her classes or ask students if they have been vaccinated, she said physically handing out masks — although tiresome — was necessary.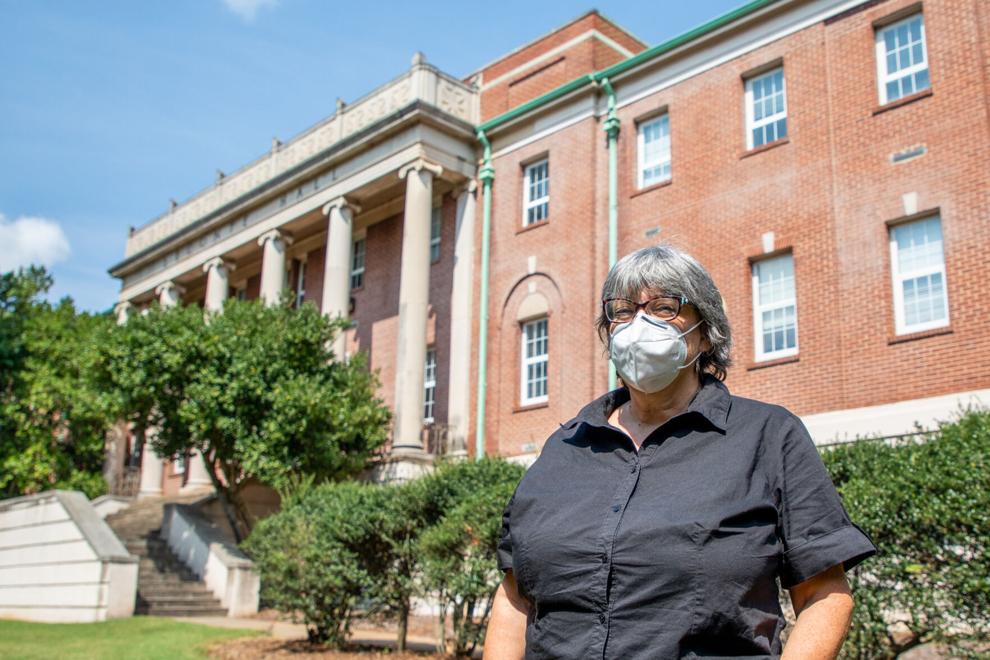 "It is emotionally exhausting to stand there and have to do this knowing that there might be students who were angry at me for offering masks," Wolf said. 
After classes began in-person in August, COVID-19 cases in Athens-Clarke County jumped by more than 60%. With this evident rise, faculty members like Wolf took matters into their own hands to ensure the safety of themselves and their students. 
"What Georgia institutions are doing right now without a mask or vaccine mandate is morally wrong. Although part of it is the lack of information being given to us, the main thing is that the policies are misguided," Wolf said. 
Some faculty and staff members at UGA expressed their frustration at the lack of mask and vaccine mandates at protests throughout the week of Sept. 13. UGA's chapter of the United Campus Workers of Georgia held a demonstration at Tate Plaza as part of a weeklong series of protests across USG, which includes 26 universities and colleges. 
UCWGA's protesters clashed with the Athens Anti-Mandate group Monday, who arrived in force with signs, flyers and chants to protest against mask and vaccine mandates.
Mike Francis, a bioinformatics doctoral candidate, was the lead organizer of the counterprotest group, which held up signs that said, "My body, my choice" and "Don't muzzle our Dawgs."
"The thing is that science is not a dogma. Science allows disagreements," Francis said. The anti-mandate group stayed at Tate for about an hour after the UCWGA protest disbanded.
"I have two kids in the Athens-Clarke County school system and elderly parents who I worry about all the time," said Elise Robinson, a graduate teaching assistant in the department of women's studies, at Monday's protest. "Having a mandate will take the burden off of individual professors and students to worry about their safety while in class."
Privacy debate
Abhyuday Mandal, a statistics professor, has had multiple students diagnosed with COVID-19 in his classroom. When he asked UGA's administration what he should do to keep himself and his students safe, he received a response stating that any absences due to COVID-19 remain unexcused and that the student is expected, but not mandated, to self-isolate.
"Per university policy, Student Care and Outreach does not excuse absences nor do we ordinarily verify individual student documentation for routine absences," an email sent to Mandal said.
Mandal comes to class every day with a box of masks for his students, but he said it's difficult to make his class remote when needed if a student tests positive. His department has to get permission from the dean and provost to move his class temporarily online in the case of a COVID-19 exposure or diagnosis, he said. 
 UGA's administration and USG "have put the burden on us professors and don't care about us," Mandal said. "Students email me their concerns about coming to in-person classes and sitting with students showing symptoms and I literally cannot do anything."
Worried professors and students are quietly discussing the current COVID-19 classroom privacy policy. Currently, professors are prohibited to directly tell their students if someone in the class has tested positive for COVID-19, even though professors will be notified by UGA. 
The situation raises concerns for instructors like Hannah V. Warren, a UGA graduate teaching assistant in the English department. 
"Individual faculty members should not notify a class whenever a student in the class tests positive for COVID-19," said an email obtained by The Red & Black about instructor syllabus recommendations from the UGA Office of Instruction. 
According to the email, college deans or their designees determine when a positive test result should be disclosed to students or employees.
"The university is using red tape to discourage instructors from informing their classes when one of the students contracts COVID-19. I feel that my hands are tied in the matter of deciding when it might be most suitable to offer lectures online instead of in class," Mandal said. "It is also frustrating to see that self-isolation is 'expected,' rather than mandatory, for a student who has been diagnosed with COVID-19."
Warren, now in her third year at UGA, teaches two in-person classes in Park Hall classrooms that she described as "small" and "full" with 19 students each. She said UGA is choosing to "blatantly" endanger faculty, staff and students with its lack of mask or vaccine mandates.
'Palpable tension'
This classroom dynamic between masked and unmasked students has created "palpable tension" in classrooms like Warren's because of the COVID-19 privacy policy and lack of mask mandates, she said. 
"This semester's professor-student engagement is a niche issue largely ignored by administration," Warren said. "Fewer than half my students wear masks. Even when encouraged to wear masks to protect those around them who have immunocompromised family members and roommates, or are immunocompromised themselves, students neglect to wear masks." 
Alex Watts, a freshman international affairs major, attended the UCWGA protest on Sept. 13. She is on immunosuppressants and said students in her classes don't always wear masks. She thought the state university system is to blame for the unsafe situation on campus. 
"You are letting people die and be hurt by what you're doing purely for the donors' sake and the approval of the public," Watts said.
Like many instructors, Wolf's frustration toward UGA's upper administration has made her question whether the university seeks to keep faculty, staff and students safe against COVID-19. 
"I feel demoralized. I feel completely unvalued and unseen by our upper administration. It is incredibly frustrating," Wolf said. "We, as instructors, can only do so much without the backing of policy and administration."