The creation of the Green Fee in 2008 funded the University of Georgia Office of Sustainability's opening in 2010, and since then, the office has created a 10-year sustainability plan where they outlined goals to be a more environmentally-friendly campus in five main categories: energy, transportation, land management, waste reduction and education and research and service. 
By 2020, the office plans to have a 20 percent reduction in carbon emissions, 25 percent reduction in energy consumption and a 65 percent reduction in landfill waste.
At the office's year in review at the end of the fall semester, David Lee, vice president for the Office of Research, presented the office's accomplishments so far.
Since 2007, the university has reduced water usage by 31 percent, energy consumption by 20 percent and carbon emissions by eight percent.
At 84 percent, UGA's carbon emissions come from using fossil fuels for energy. The university spends $18 million annually because of energy costs, a number that's projected to decrease as the campus moves toward fossil fuel alternatives. 
UGA partnered with Georgia Power for a one-megawatt solar tracking and demonstration project on South Milledge Avenue which became active the beginning of last year and is one of the largest dual-axis solar trackers in the country.
"It's not only helping to create power for [the local electric] grid, but it's serving as a research project for UGA, particularly our college of engineering," Lee said. 
The office also plans to add three-megawatts of solar power at the UGA Tifton campus by 2020 and has raised $10 million from the state of Georgia to buy 19 electric buses.
As the office has continued to expand, students have the option to add a Certificate of Sustainability to their degree, a program that's also growing rapidly. 
From one graduate in the spring of 2016 to 30 students enrolled in the fall to 78 students enrolled now, curriculum intern Nirav Ilango, a sophomore geography and computer science major from John's Creek, said the program's administrators didn't expect such an immediate interest.
"We have no idea how big the program will be," Ilango said. "It could go to 200 students or to 100 or 90. We want to make sure we can handle that with changes to the website and making sure we can interact with students."
The certificate is a 17-hour program where students are required to take one anchor course, a course from each of the ecological, economical and social spheres, two semesters of a seminar and a capstone course. To complete the certificate, students must also create a portfolio. 
"Getting the Certificate of Sustainability allows you to focus on two things," Ilango said. "Interdisciplinary learning, or being able to take courses over a wide range of majors that are specifically tailored to sustainability and for other perspectives to your field and applied learning with the capstone and portfolio."
Once Ron Balthazor, director of the certificate, approves the application, a checklist and work plan for the capstone project will open up that outlines the course requirements and directions and can be updated as each step is completed.
Despite the small number of graduates, their capstone projects at the end of the program have made a significant influence in the university's efforts toward sustainability.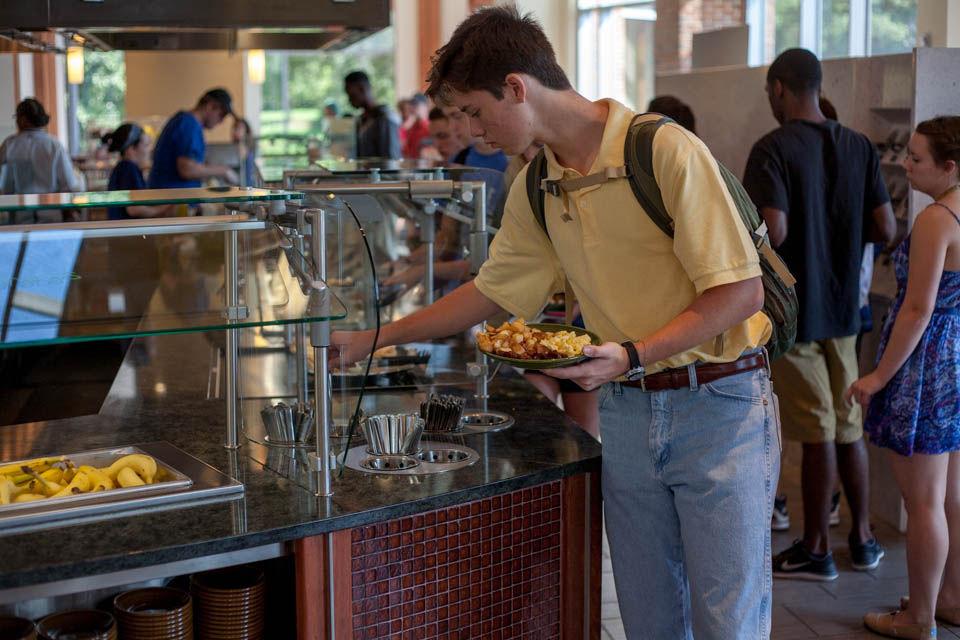 Illango said Lindsey Bineau, a graduate of the program, conducted a study on different universities that have eliminated trays in the dining halls and presented her research to UGA Food Services. 
After UGA Food Services conducted a two-week long tray-less dining experiment at Snelling Dining Hall in February 2015, they found reductions in water and food waste. 
"We've seen a reduction in our food costs as a result of that," said Bryan Varin, interim director of UGA Food Services. "There's less food being consumed and being placed on their plates. There has been a reduction in food waste, and it's been pretty profound."
Kevin Kirsche, director of the Office of Sustainability, said tray-less dining saved $1 million per year in food waste.
Even so, communication studies majors Carly Cullen and Tim del Risco found that 280,000 pounds of food are still wasted per semester in the dining halls. 
"It's a lot of compost," Cullen said. "Yes we've moved our waste to composting most of it, but now it's a huge load on UGArden, the volunteers and the workers. We were looking to minimize the waste in general—the amount we're composting and the amount we're putting in the landfills."
Students' food waste in the dining halls, as well as leftover food from the line, goes into a pulper to reduce the mass of food and extract the water. The pulped food is sent to the bioconversion center to be composted. 
UGA dining started composting in April of 2014 for sustainability reasons, Varin said.
"Most all of our sustainability initiatives we like to include the Office of Sustainability into those initiatives because they're great partners for us and can help us navigate through research or issues that come up," Varin said. 
Every week, Kirsche said dining sends 10,000 pounds of food scraps to UGA's Bioconversion Center, which is then processed into nutrient-rich compost and used around campus for landscaping or sold to the community.
Former compost intern Melissa Gurevitch, a senior environmental engineering major from Decatur, said because of the volume of food scraps at the center, it takes about a year for the materials, which includes food scraps, paper towels and compostable plates and bowls, to break down.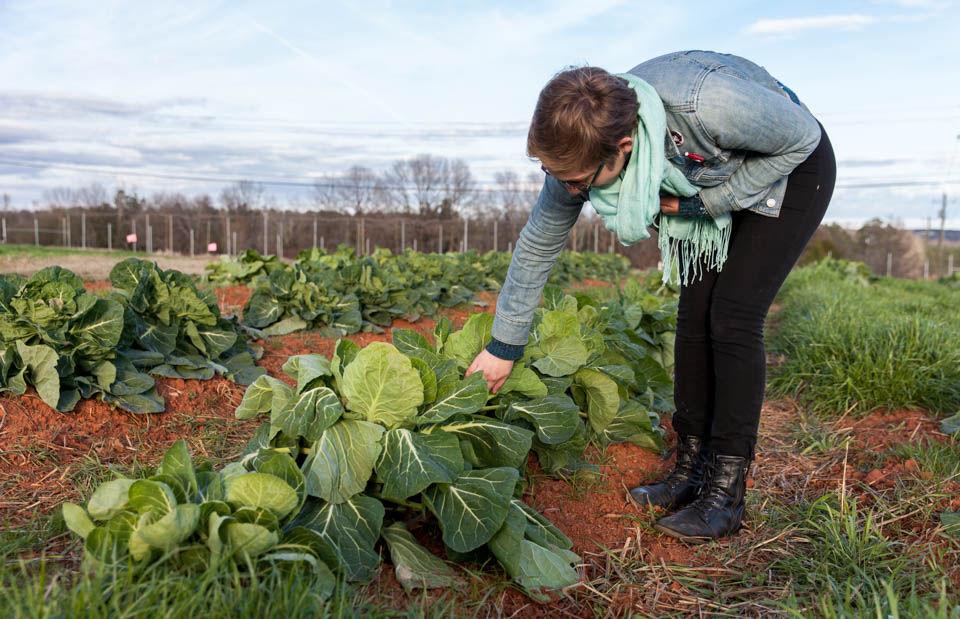 This time could take longer or shorter depending on the size and management of the compost piles.
"It's really neat how cyclical the process is, too," Gurevitch said. "It starts off as food and ends up as food again."
The Office of Sustainability's student-run compost program adds to these piles with 6,000 food scraps collected around campus a year, Kirsche said.
Compost bins are usually located in teacher lounges or offices, and the program's long-term goal is to make the compost bins as accessible as recycling and landfill bins.
Gurevitch said that the program is working with University Housing to add compost bins to some of the residents halls and expand into more public places from there. 
There is a person in each building in charge of educating others on compost to reduce contamination, and the program's main concern is making sure materials like plastic, cardboard meat and dairy, which cannot be composted, do not contaminate the load when they expand.
Compost interns pick up the bins every week, which takes about six hours to get all the bins, and adds those food scraps to the dining hall compost and taken to the Bioconversion Center.
UGA graduate Mason Towe spearheaded the side-by-side recycling and landfill bins around campus, and said there are over 1,500 bins in over 100 buildings around UGA.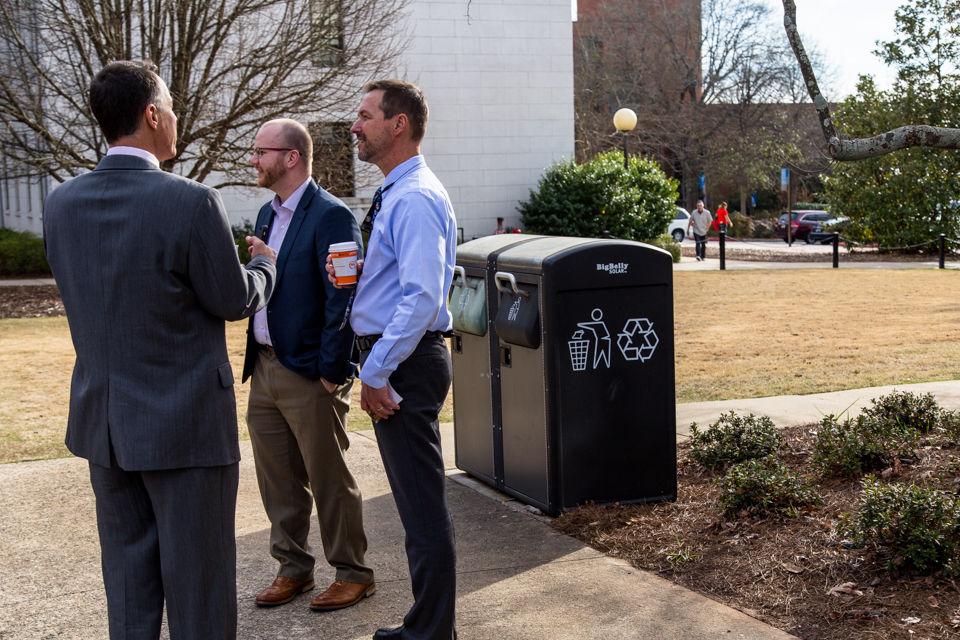 The intern will soon be picking up the compost bins via an electric bike provided by the Office of Sustainability as a more eco-friendly way to collect the scraps. 
"We're still working out the kinks with how logistics are going to work, but it should be running in the next week or two," Gurevitch said.
 Towe worked to standardize the bins to minimize confusion on what can and cannot be recycled and make it just as easy to recycle something as it is to throw it away.
In addition, these bins are single-stream recycling, which means all approved recyclables can be put into one bin. 
Though this process makes recycling easier, it also adds to confusion and contamination problems.
Towe said Athens-Clarke County's tagline for major contaminates is "The Three F's," which includes food, foam and film. 
When food is in the recycling loads, it attracts pests and ruins recyclable materials. Foam and plastic film aren't cost effective and can ruin the machinery at the center, Towe said.
To combat this issue specifically in residence halls, Jane Diener, sustainability coordinator for housing, said that education is their main way to curb contamination.
"One of the best ways that I've noticed to educate people [about contamination] is bringing the lids to the recycling and in person saying, 'where does this piece of trash go?'" Diener said.
Signs above the recycling and landfill bins also show which materials can be recycled. Diener worked with the Office of Sustainability to create signs that had the office's seal but was unique to housing. 
They recently updated the signs to accommodate for commonly thrown away items, such as juice containers or solo cups.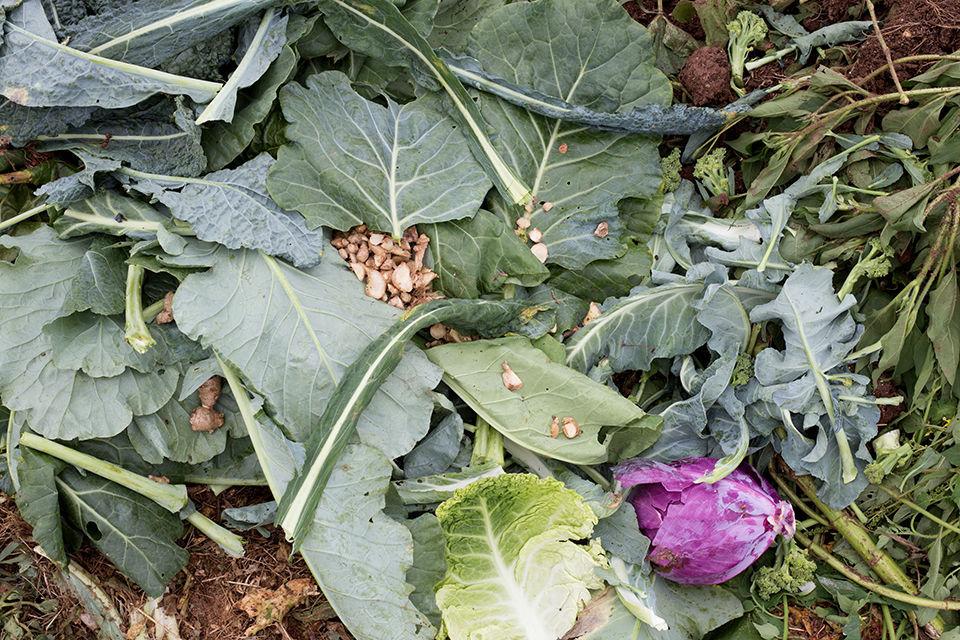 "Students weren't quite getting what we meant by wrappers and mixed metals, so we wanted to be a little more specific with it," Diener said.
They took away pizza boxes on the list of recyclable items and changed it to "clean food boxes" because of issues with food contamination.
"Most of our staff members if they see a simple piece of tape or easily accessible Jittery Joe's coffee cup, they'll pick it from the top and take the non-contaminated recycling out," Diener said.
Housing has clear bags for recycling and black bags for loads set for the landfill. The staff decides where they send the recycling depending on if it's contaminated or not. 
"The bins aren't very large, so if it's contaminated a little bit, then it's probably contaminating the entire load," Diener said. 
Facilities Management Division then picks up dumpsters and curbside waste around campus, and they also look at the loads and make a decision on whether to bring it to the recycling center.
ACC has a grading system to judge the amount of contamination. Kirsche said in general, if over 10 percent of the load is contaminated then the center's manager would reject it.
"Recycling markets are struggling right now, so they're trying to be more selective on what comes in so that they can continue to make recycling feasible," Towe said.
In 2014, UGA had a six percent decrease in landfill waste since 2010, cutting down 295 tons. They're still working toward their 2020 goal of a 65 percent reduction of materials in the landfill. 
"Brought together, these small things are creating healthier and more resilient communities," Kirsche said.