Twenty years ago, Erica Brantley Gwyn and Marina Butler started the University of Georgia chapter of the National Association for Advancement of Colored People. 
This year, Gwyn gave the keynote speech at the NAACP "20 years of black excellence" Image Awards, which celebrated the achievements of individuals and organizations.
"I filed the paperwork, got us our formal recognition, and here we are today," Gwyn said. "But I hope you know that our black excellence was not 20 years ago. There were plenty of people before myself that made sure to pave the way for the access for us to be in this space where we can embrace each other's cultures."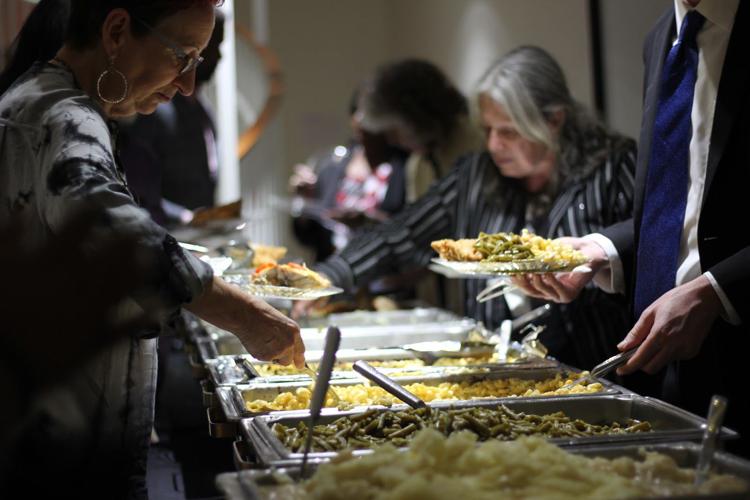 Awards were given to UGA students and faculty and Athens-Clarke County community members who have displayed activism and advocacy for social justice.
Since the Youth and College Division of the NAACP was established in 1936, the UGA chapter has worked to inform people on African-American social issues and unite its members with the Athens community.
Tiffany Smith, the multicultural services and programs senior coordinator, applauded the chapter for hosting the "hardest but most timely conversations" over issues such as the Black Lives Matter movement, the Take a Knee movement and police brutality.
Throughout the night, speakers highlighted the importance of understanding black history.
President of the chapter Courtney Taylor recognized three UGA firsts – Mary Francis, the first black woman to graduate in 1962, and Hamilton Holmes and Charlayne Hunter-Gault, the first black students to attend UGA in 1961.
Among the presentations at the Image Awards, there was a spoken word performance by student Jason Ogbomoh, a performance of the black national anthem "Lift Ev'ry Voice and Sing" by student Caleb Kelly and an interpretive dance performance that enacted the struggles of those who lived through slavery.
The chapter's community service chair Jaylen Black was not hesitant to recognize the first all-black, three-person executive ticket elected this year to the UGA student government association.
"I can't believe that in 2018 we're still making firsts," Black said.
Dominique Thompson, a junior biological sciences major from Augusta, attended the event in support of the black community. She said events like this one do a good job of bringing "everyone together in support."
SGA Treasurer Destin Mizelle was nominated for the Continuing the Legacy of African-American Student Success Advocate of the Year and Best Diversity Initiative awards.
He is proud of the NAACP's efforts of "reaching out to all people and bringing them together" – something he said his administration will also emphasize.
"I thank them for providing a space for people to come together and celebrate the work that we've done to achieve a more socially just community and society," said Mansur Buffins, senior social studies education and African-American studies major from Snellville.
Both Mizelle and Buffine received awards in their respective categories and expressed gratitude to the NAACP chapter. Below is a full list of the Image Awards recipients.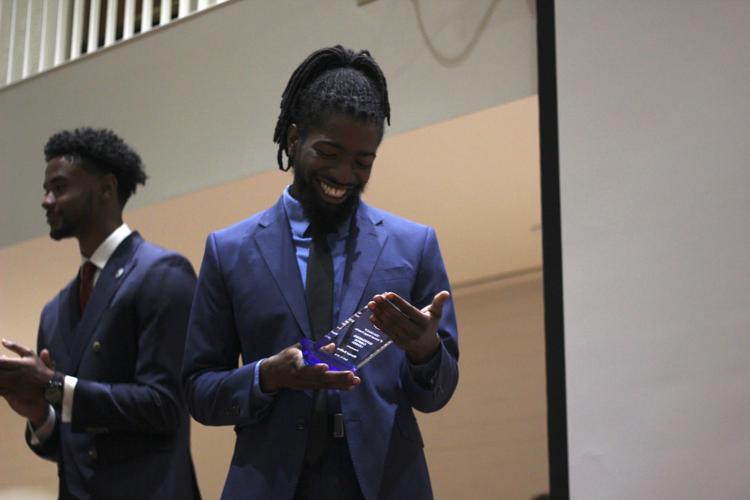 ---
Full list of award recipients:
Outstanding Cultural Performance - the Caribbean Student Association for "Caribbean Night"
Outstanding Community Service - SERVE UGA
Best Diversity Initiative - Georgia Daze
Outstanding Organization - Project Legacy
Outstanding Campus Leader - Mansur Buffins
Artistic Advocacy - Rashaad Pierre
Outstanding First Year - Maya Fordham
Advisor of the year - Tiffany Smith
C.L.A.S.S Advocate of the Year - Destin Mizelle
Mary McLeod Bethune Educator Award -Dr. Darris Means
Outstanding Community Advocacy Group - Unitarian Universalist Fellowship of Athens  
Outstanding Community Individual - Mokah Johnson