On the morning of June 19, the executive director of UGA Miracle informed then University of Georgia Director of Greek Life Claudia Shamp that the organization did not have enough funds in its account to write a check. Children's Healthcare of Atlanta would not be receiving money students raised during the year.
The Miracle director told Shamp the organization was much lower on funds than it should have been at that time of the year, so Shamp went to Lasina Evans, the administrative associate whom she trusted to handle all financial matters pertaining to the Greek Life Office. On June 20, they discussed reviewing statements for the accounts Evans managed.
Hours later, Evans shot herself in the Tate Center Pay Lot. She was taken to Piedmont Athens Regional Medical Center where she died.
In early July, a report of theft was filed with the UGA Police Department. As police began interviewing members of the Greek Life Office (GLO) and Evans' family, other officers, along with the university's Internal Auditing Division, sifted through a decade of bank statements, receipts, checks and expenses. The investigation revealed that Shamp, Assistant Greek Life Director Elizabeth Pittard and other staff never set budgets or tracked expenses, with "misplaced trust," often relying on verbal confirmation from Evans or numbers written on sticky notes.
By Aug. 1, the IAD recommended Shamp and Pittard be terminated and new processes be implemented in GLO. On Aug. 23, Shamp's retirement and Pittard's resignation were announced to sorority advisers through an email listserv. The full extent of Evans' theft — $1.3 million — and years of mismanagement of student organization funds, remained under wraps.
A culture of negligence
The University of Georgia Greek Life Office operated with a lack of financial oversight for at least the past 10 years, according to documents obtained by The Red & Black through an Open Records Request filed on Aug. 26. Shamp and Pittard admitted to signing blank checks and other documents without reading them or questioning Evans.
Evans "had almost complete control over all financial activity" without "oversight or independent review of these activities" in the Greek Life Office, according to an Aug. 1 malfeasance report produced by UGA IAD.
This environment allowed Evans to steal funds from accounts managed through the GLO, according to UGA Internal Auditing Division and UGA Police Department documents.
The $1,315,062.73 in stolen funds were taken from the UGA Interfraternity Council, UGA Panhellenic Council and UGA Miracle, a student-run philanthropic organization that benefits Children's Healthcare of Atlanta.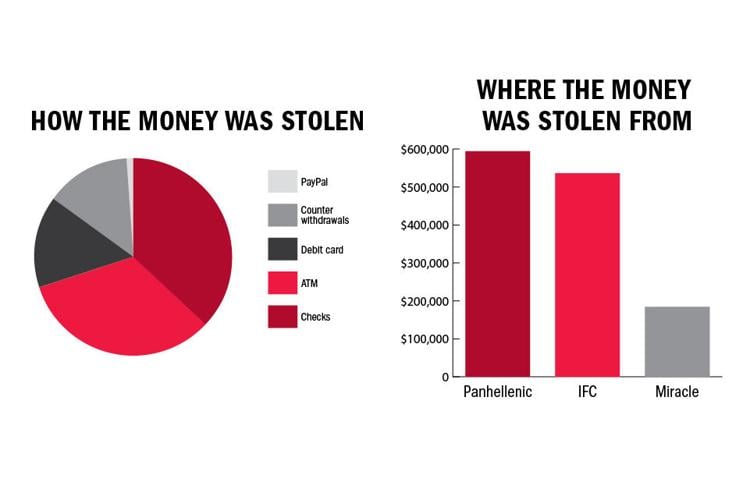 Shamp, who has been in the position since 1996, "failed to apply proper due diligence and oversight," according to an Aug. 1 memo from UGA IAD Director Matthew Whitley to UGA Vice President for Student Affairs Victor Wilson.
According to a malfeasance report produced on July 29, Shamp "fully relied on and trusted" Evans to "handle all financial matters pertaining to GLO and the organizations overseen by GLO."
UGAPD reports indicate Shamp hired Evans in 2000 to help run the GLO and manage "all of the financial accounts that were handled through the Greek Life Office."
Pittard told investigators Evans would sometimes write the available funds in the Panhellenic Council account on a sticky note and leave it on her desk. Evans would tell Pittard the PHC "broke even" when they discussed funds after sorority recruitment, according to UGAPD documents.
The July 29 IAD report said Shamp failed to provide "any form of monitoring procedures over the financial activity of GLO." There were no budgets for the organizations managed by the GLO, and no mechanism to monitor and investigate unusual activity.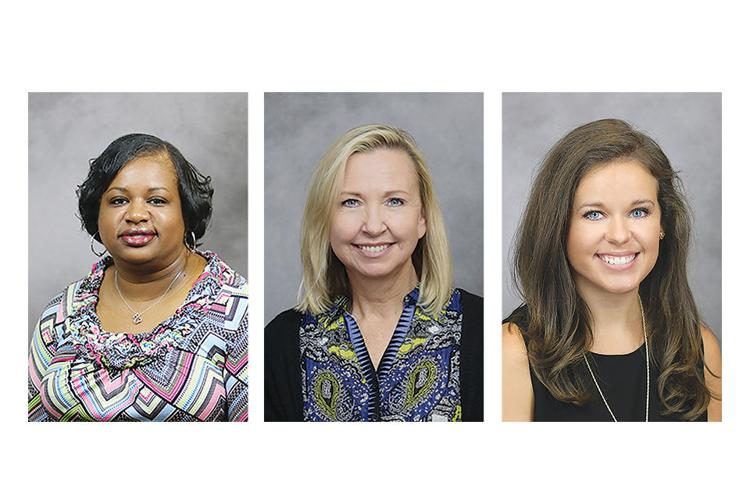 Blank checks Shamp and Pittard signed were later found to have been made out to Evans. Neither supervisor reviewed bank statements — Shamp told police she simply trusted Evans, whom she worked with for almost 20 years.
Bank statements also listed "a large number of purchases" from stores such as T.J. Maxx, Lowe's, Home Depot, Big Lots, Target, Kroger, Sam's Club, Walmart and various department stores totaling about $156,000 that "appear to be unauthorized" on the IFC, PHC and UGA Miracle accounts.
As of December 2018, Evans was an authorized signatory on the IFC and PHC bank accounts — IAD noted bank documents authorizing this power were signed by Shamp and Pittard.
Another IAD malfeasance report dated Aug. 1 states student organizations had accounts independent of the university with Synovus Bank, where Evans "developed a working relationship with employees at the bank, which she leveraged to subvert controls in order to gain access to accounts and change operating controls for the purpose of directing funds to her personal use."
Funds were stolen with checks payable to Evans, through unauthorized ATM and bank counter withdrawals as well as debit card purchases, PayPal transactions and forged petty cash receipts under the names of uninvolved employees.
---
"GLO employees were under the impression that there were no purchasing restrictions for the funds of the organizations they managed."
— Aug. 1 Internal Auditing Division malfeasance report
---
Evans made 323 ATM transactions from the PHC account, 361 transactions from the IFC account and 64 transactions from the UGA Miracle account. Of the 748 ATM transactions, 713 were for the maximum amount of $600. Video files from Synovus ATMs indicate Evans made multiple cash withdrawals from the Tate Plaza Synovus ATM, just a short walk from the GLO in the Tate Student Center.
Though the widespread theft was limited to Evans, IAD noted other GLO employees were careless in tracking finances.
"GLO employees were under the impression that there were no purchasing restrictions for the funds of the organizations they managed," the report reads, finding multiple charges for Starbucks and other campus dining locations that appeared to be made by individuals.
Mason Black, assistant director of the GLO and adviser to the IFC, was not an authorized check signer on any accounts, but he told investigators he shared his purchasing card with students who wanted to make IFC-related purchases, and did not review the purchases.
'Made some bad decisions'
At the time of her death, Evans was making about $32,000 from her job at UGA and about $24,000 from a second job at Piedmont Athens Regional Medical Center.
Evans regularly played the lottery — the Georgia Lottery informed police that since 2009, Evans made 51 claims to the Lottery Commission totaling more than $102,000 in winnings.
Family members, friends and Evans' boyfriend told police they were unaware of the theft, believing Evans' two jobs and lottery winnings were the source of her wealth. On the day she killed herself, Evans texted her boyfriend and sister, saying she had "made some bad decisions and [wasn't] strong enough to face the consequences," and that she "hates to leave" them.
Evans' lawyer told police that Evans met with him to amend her will on June 13, but never returned to sign it.
At the time of her death, Evans had seven vehicles registered under her name, including a 2016 Mercedes-Benz, police discovered. Throughout the period of the thefts, she made payments on a mortgage and several vehicle loans. A handyman interviewed by police said Evans paid him to do a variety of home repairs.
UGAPD investigators obtained bank records for Evans' accounts and the affected GLO accounts through subpoenas signed by Western Judicial Circuit Superior Court Judge Eric Norris.
When reviewing video evidence, investigators determined Evans was by herself whenever she committed fraudulent activity in relation to the GLO accounts. No other person "was involved or knowingly profited" from Evans' thefts, according to UGAPD documents.
Getting the house in order
The Aug. 1 IAD report laid out a series of recommendations for the GLO to better monitor its finances moving forward. It recommends providing financial oversight, establishing written procedures and controls over financial activities and Memorandums of Understanding with the external organizations it works with.
A statement from UGA spokesperson Greg Trevor said UGA has implemented a "revision of University policy governing employee access and control of outside accounts held by student organizations." In regard to the missing money, the university is "actively pursuing all options for recovery of the stolen funds for the affected student groups," Trevor said.