Editor's note: The Red & Black was in constant communication with Charlie Williams prior to publishing. He gave his consent in interviewing and his well wishes in publishing, knowing the possibility of punishment and other repercussions beforehand.
---
Six months after its founding, the University of Georgia University Housing stepped in to shut down Charlie Williams's successful grilled cheese venture. 
The freshman engineering major maintained the reputation as the sole proprietor of a much-loved grilled cheese delivery service in Oglethorpe House Residence Hall, also known as O House. Williams's business involved delivering grilled cheeses, Nutella crepes and quesadillas he made on a griddle in his dorm to residents for $3. 
The Red & Black reported on Williams's venture five hours before personnel within Housing approached Williams and asked to cease all operations.
After his meeting with Housing, Williams issued a statement in the residence-wide GroupMe chat that stirred disappointment among residents.
"To the Ladies and Gentlemen (sic) of O House, at 6:00 p.m., I was confronted by authoritative personnel of Housing about the article," Williams said in his statement. "The meeting went well, however, lets just say that they did not wish to try any items off the menu."
During the entirety of his operation, Williams understood the risk associated with running a business out of his dorm. UGA's University Housing mandates within the housing contract that operating a business out of a residence is prohibited. The consequence of breaching the housing agreement is a potential revocation of the student's housing license.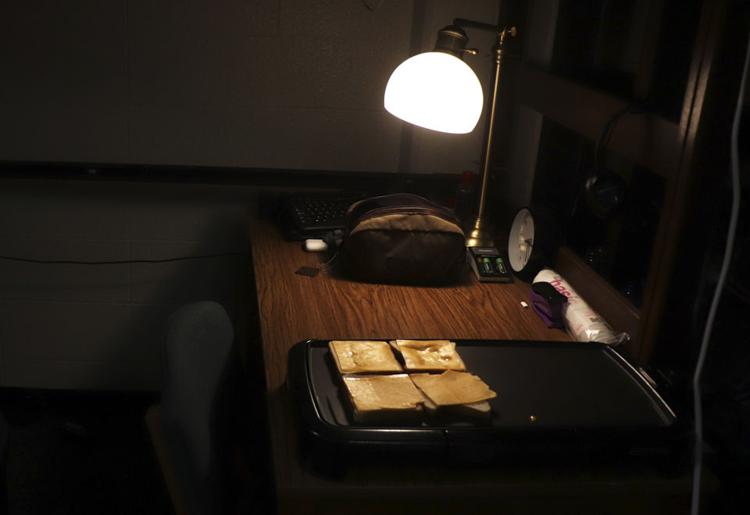 "This particular incident brings up considerations of safety, as far as the heating element employed and other factors considering other departments on campus like solicitation," said Stan Jackson, the director of Student Affairs Communications and Marketing Initiatives.
The consequences Williams will be facing are not known at this time, but he will be meeting with Housing to discuss the issue after winter break.
The news was a disappointment to the residents of O House.
Riley Jones, an education major from Thomasville, said he teared up when he received the news.
"It's just something that everyone bonded over," Jones said. "It's a part of what made our dorm special and unique. I used to tell people about it, like we're so cool, we have a guy who makes grilled cheeses. Just seeing that part of O House gone is sad."
In his statement, Williams thanked the support shown by the O House community throughout his six months of operation.
"All of you have been the backbone to this empire," Williams said in his statement. "I always thought that it would be the ones who built it up to decide if it were to crumble or stand. However, I suppose that Housing is acting as a powerful storm off in the nearing horizon. So with all this being said, I hate to inform all of you that the grill is cold until further notice."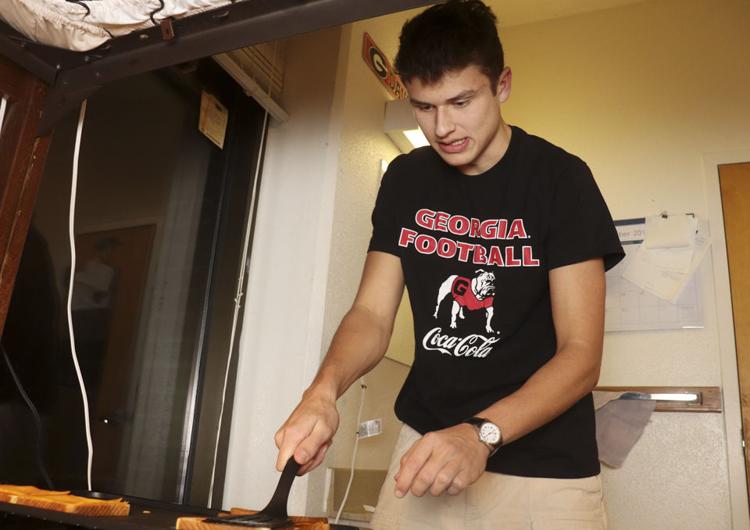 Jessica L'Hommedieu, a freshman intended entertainment and media studies major from Buford and frequent customer, hopes Williams will find a way to overcome the setback.
"I hope that he can bounce back from this," L'Hommedieu said. "I hope that he can find a way to make his business work. Maybe not here and maybe not now, but you definitely can't let it die."
The O House community unleashed a wave of affection in response to Williams's statement.
"It is the brightest flames that burn the quickest," said resident Chase Duncan and Williams's roommate in the group chat. "Thank you for bringing the warmth of the grill into our dorm Charlie."
Williams and the Residence Hall Director of O House declined to comment.