March is recognized as Women's History Month – a time of reflection on women from all walks of life who shook up the status quo and demanded changes for future generations.
And while this month is recognized nationwide for women, Stephanie Flores, a University of Georgia senior from Conyers, said their organization promotes women's rights all year long.
Flores is communications liaison for the UGA chapter of the Unite for Reproductive and Gender Equity organization, which is a student-run chapter of a national organization that pushes for sexual and reproductive justice.
Current URGE President Ursula McPherson-Vitkus, a senior international affairs and Arabic major from Tallahassee, Florida, said she "rebuilt the organization from nothing."
She helped re-establish the UGA chapter in spring of 2017, and there were no previous records about its actions prior to 2016.
'The spark of impetus'
When McPherson-Vitkus took action to re-brand the chapter, she did so with the intent of providing young people with a space to speak out against reproductive injustices.
At the forefront, McPherson-Vitkus said she wanted to make more people aware of the difficulties many women in Georgia face when attempting to access abortion services.
---
"I believe that activism is vital to any community, particularly at the local level," - Ursula McPherson-Vitkus, URGE president of UGA chapter 
---
The UGA chapter currently has 15 active members as well as several collaborations with UGA and Athens organizations, such as the Athens Anti-Discrimination Movement and the Progressive Action Coalition.
"I believe that activism is vital to any community, particularly at the local level," McPherson-Vitkus said. "From what I've seen, it's easy for elected officials to become wrapped up in the bureaucracy and for a division to grow between what the community needs and what politicians believe is reasonable. They forget that they work for us."
URGE, formerly known as Choice USA, was established as a national organization in 1992 by progressives Gloria Steinem, Julie Burton and Kristina Kiehl. According to the organization's history, the name change was sparked in 2014 by the leaders' desires to adopt a name that encompassed the initiative they were currently working toward.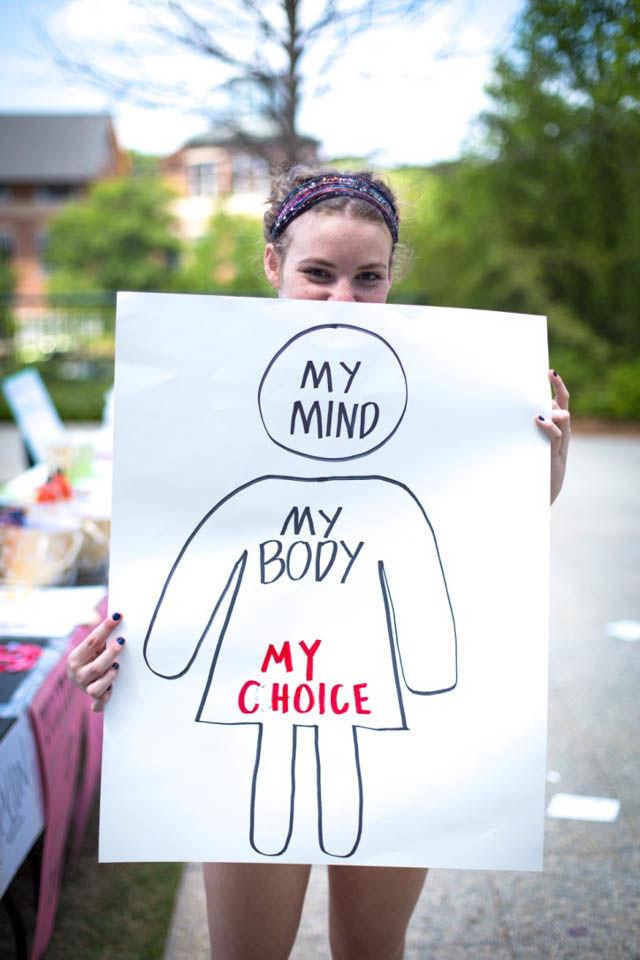 Though first concerned primarily with pro-choice initiatives, the organization broadened their scope in 2010 by working toward gender equity, sexual health and reproductive justice.
This spring, the UGA chapter of URGE is focused on sexual assault awareness, inclusivity and increased abortion access. They will also be working on voter registration throughout this upcoming election season by training their members to properly register interested citizens.
April is Sexual Assault Awareness Month, so URGE will be holding events early in the month to generate more awareness surrounding those issues.
A platform for all causes
Flores is also concerned about movements including immigration rights, food security, Palestinian justice and racial equality as well.
"I definitely have been working on a personal level to connect all of my work so that I can see the overlap, and so that I'm doing beneficial things for all of them," Flores said. "We also recognize that we're not going to have reproductive justice until we have racial justice and economic justice."
UGA's chapter recently took to the Georgia State Capitol with Athens for Everyone at the end of February for Advocacy Day, to lobby against discriminatory practices set by the state that could make abortions more difficult to obtain for women across the nation.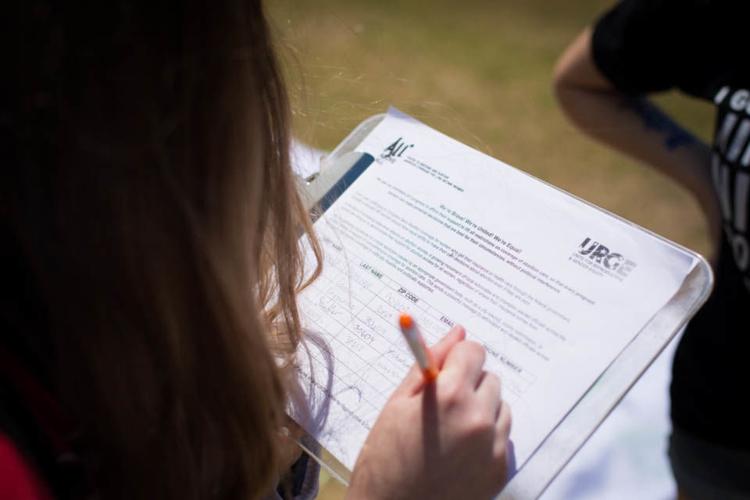 "All it takes is one rally or one action to get a person involved," McPherson-Vitkus said. "You can't force a person to get involved, they have to feel the spark of impetus inside them." 
McPherson-Vitkus has worked both domestically and abroad for reproductive justice and expressed the belief that all people should have access to the resources they need for bodily autonomy. This goes beyond just reproductive rights for "uterus-havers," she explained.
Moving forward, both Flores and McPherson-Vitkus realize that for each individual, taking on activism and awareness is a work in progress. They believe individuals should approach social activism with the realization that all movements should have a universal goal.
"It's never going to be over," Flores said. "I'm going to slip up, probably tomorrow, and I'm going to learn something new the day after that, which is something I have to be open to."
McPherson-Vitkus advised URGE members and other activists in the community to "stay curious and humble."
"Remember that people are the experts on their own experiences," McPherson-Vitkus said. "Listen, and know when to be silent."