University of Georgia student Jordan Purdy came to the Chapel on Thursday night for her cousin Katelyn Chandler, a UGA student who passed away in June 2017.
Chandler and other students, faculty and staff who died this past school year were honored by the UGA community.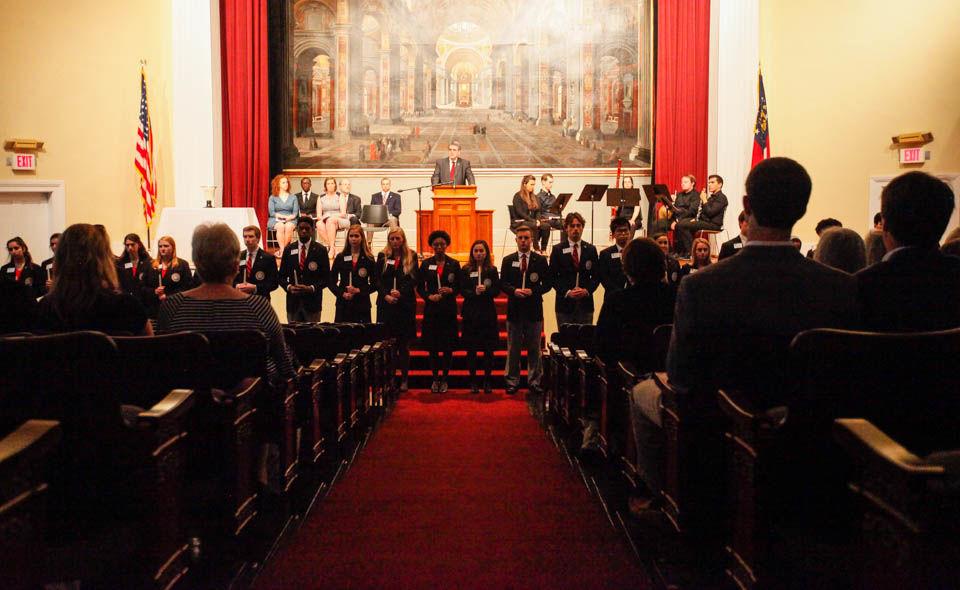 "It was very calm, very serene," Purdy said. "I thought the university did a really nice job. I especially thought the ringing of the chapel bell was a great touch."
UGA President Jere Morehead led the ceremony, which featured interfaith prayers.
"Your presence here this evening demonstrates a deep compassion for these beloved members of the university community," Morehead said. 
After Morehead's opening remarks, members of the Arch Society lined up in the front of the Chapel with unlit candles, as Paula Frances Price, a Campus Staff Minister at the Greek InterVarsity ministry, led the opening prayer.
"Help us God to remember how those we loved shaped the world around them with their laughter, their gifts, and their tears," Price said in her prayer.
UGA student Caitlin Dopheite, who attended with Purdy, praised the inclusivity of the ceremony.
"I love that they recognize even the staff and the faculty members," Dopheite said. "They even recognized someone that was a mechanic, and I thought that was really special that everyone mattered in the ceremony
Morehead said the university community should continue to honor the departed beyond the ceremony.
"In the midst of our collective mourning, we allow this university community to unite, to find hope and be reminded that we can honor the departed by the way we continue to live our lives each and every day from this point forward," Morehead said.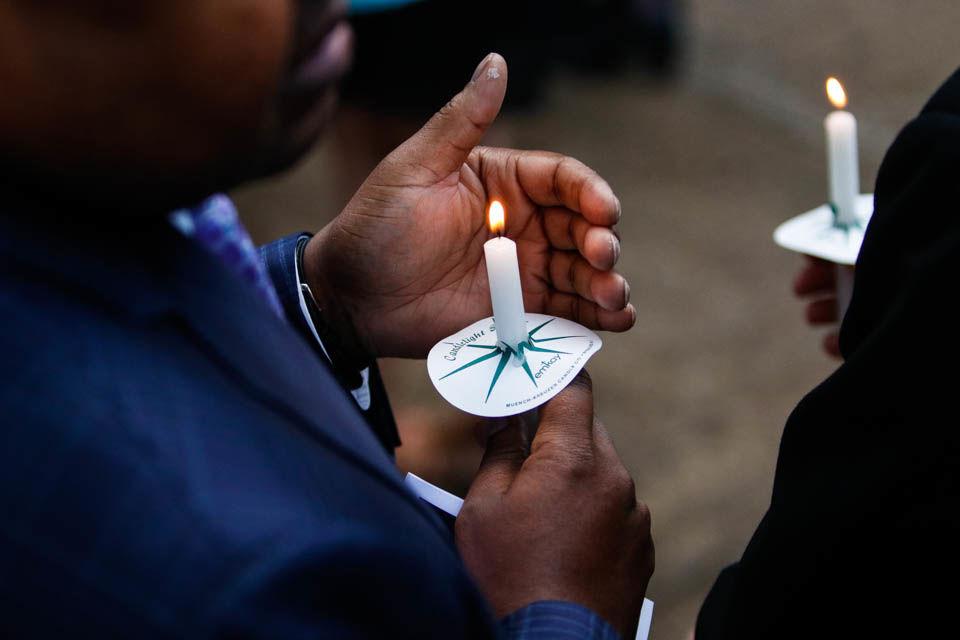 SGA President Ammishaddai Grand-Jean, chair of the Staff Council Michael Lewis and chair of the Executive Committee Scott Pegan alternated reading the names of the deceased. After each name was read, the UGA Army ROTC members rang the Chapel Bell and a candle was lit in honor of the deceased.
Mara Price from Hillel UGA then led the closing prayer. While the Southern Wind Quintet performed, attendees then proceeded outside where they lit candles of their own and Grand-Jean said one final prayer before the ceremony concluded.