Grant Foster had one word to describe his feelings about the recently announced sale of the University of Georgia Costa Rica Campus: disappointment.
Foster, a junior ecology major from north Atlanta, spent the fall 2017 semester in San Luis de Monteverde, located in the valley of a mountain in northern Costa Rica.
While there, he learned about the community through homestay opportunities and about the environment through class-mandated hikes and trips around the country.
"That journey of discovery, taking it in with these people and spending pretty much all day for a couple months with them … all that learning together was a really, really neat experience," he said.
However, the opportunity extended to Foster might not be a possibility for future students.
The UGA Foundation, which owns the 155-acre campus in Monteverde, announced the sale of the property to the Council on International Educational Exchange via an article published by UGA Today on Feb. 25. CIEE is the largest nonprofit study abroad and intercultural exchange organization in the U.S.
Changes resulting from the sale won't take effect until the fall 2019 program concludes. Money from the sale will go toward a $4 million endowment for annual scholarships that would allow students to study in Central America, South America and Africa, UGA Executive Director for Media Communications Greg Trevor said. This endowment will have "a greater impact on more UGA students" than the continued operation of a campus that sees so many non-UGA visitors, he said.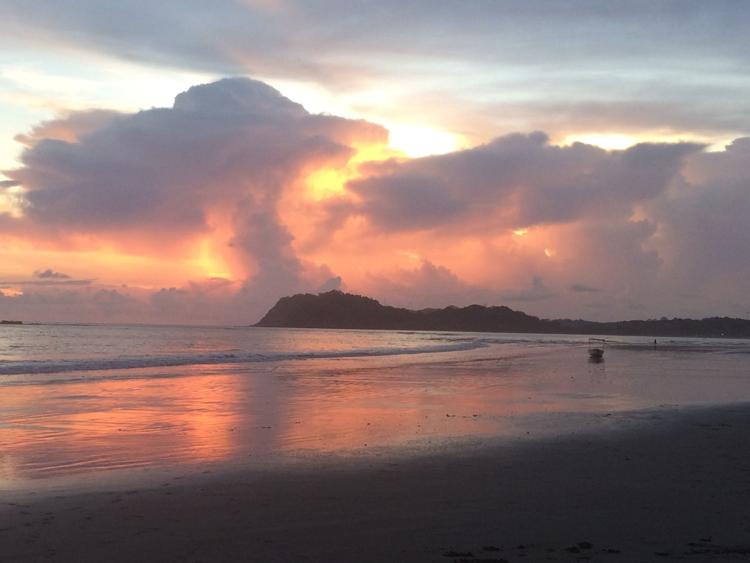 Though students would normally be signing up for 2020 UGACR around this time, ecology professor Ron Carroll said he and other faculty members aren't sure how to proceed, since the future of this program is still up in the air.
"We don't know what's going to happen [and] we don't know who to talk to about it," Carroll said.
No response
Carroll first heard about the campus possibly being sold while instructing a class in Costa Rica last fall. He said people unaffiliated with UGA were measuring dimensions in the laboratories and taking notes for reasons that were not explained to him. More than six months later, Carroll realized those people were probably representatives from CIEE.
After that realization but still about four months before the sale was announced, Carroll wrote a letter to Kelly Kerner, the executive director of the UGA Foundation, asking for his consideration of the academic value of the property.
Carroll worried the deliberations over the sale were colored by the UGA Administration's "lack of understanding and therefore appreciation of the unique academic value that is provided by our Central American campus," Carroll wrote in the Oct. 23 letter.
---
"We don't know what's going to happen [and] we don't know who to talk to about it"
— Ron Carroll, ecology professor  
---
Carroll went on to explain how a $1.6 million endowment, supplied by donors, could compensate for the money lost when the UGACR campus is not at high capacity.
Though the ecology department accepts the maximum amount of students for all of the UGACR programs, the spring program doesn't attract as many students, making the campus less profitable during these months.
The UGA Foundation rents the space to other educational and tourist groups to help subsidize the cost of annual upkeep. But despite that foot traffic, annual occupancy is not high enough, which is what sparked the search for a partnership or buyer in the first place, Trevor said.
The response Carroll hoped for never came, but Kerner confirmed multiple faculty members had "expressed their affinity of the campus and concern for its future."
But these concerns don't just come from faculty.
Foster, having found out about the potential sale through the grapevine, sent a letter to UGA President Jere Morehead explaining the influence the trip had on him.
"I fear that selling the campus will eventually keep future students from having the opportunities to have those experiences by making it more economically and logistically prohibitive," Foster wrote in the Nov. 14 letter.
Cultural experiences
Costa Rica is one of three residential centers owned by the UGA Foundation. Though Cortona, Italy, and Oxford, England, offer science-related classes, no other study abroad opportunity at UGA offers as many core classes in ecology and biology as UGACR. The campus was also the sixth-most visited education abroad destination by students for the 2017-2018 school year, according to the UGA Fact Book.
For Jenna Lea, a 2018 alumnus who double majored in biology and ecology, UGACR was the only study abroad opportunity that allowed her to knock out core classes while also experiencing a foreign country. Plus, it was cheaper than living and going to school in Athens since in-state tuition and HOPE scholarships apply to the program.
"It was a very humbling and completely involved cultural experience on top of learning an insane amount of biology and ecology straight from people that were living in the rainforest and studying it," Lea said.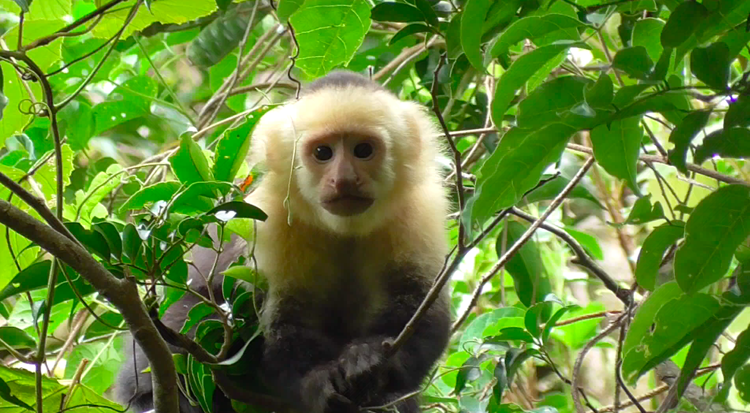 Had she taken some of those core classes in Athens, Lea likely would have been one student in a sea of at least 100. Instead, the 20-person class sizes in Costa Rica offered an intimate change, one that eventually led to a full-time job post-graduation because of a relationship she formed with her genetics professor, Kelly Dyer. Thanks to Dyer's connections, Lea works as a research associate in the molecular bioscience department at the University of Kansas.
"UGACR was the best decision I made in undergrad, even if it did mean missing the Dawgs' winning season my senior year," Lea said.
Future forecasts
The billable cost of the fall UGACR program is $11,413 for in-state students, less than both Oxford and Cortona. The Maymester program is $5,069 for in-state students.
With CIEE taking over in 2020, students and faculty are both worried about the cost of the program increasing.
"[I've] looked at other locations in Costa Rica, but every location we've looked at … [it] would be fine, except the cost," Carroll said. "Cost would be really prohibitive for many of our students."
CIEE Communications Manager Leslie Taylor said the summer and fall 2019 programs are set to continue as planned, but there could be changes afterward. The cost of future programs led by UGA faculty will be based on factors such as the duration and exchange rates, Taylor said.
"While we cannot say for sure whether our faculty will continue their programs on campus, we are encouraged by the opportunity to do so," Kerner said.
Still, Foster worries about changes that could come when leadership changes hands.
"I know it's not the end," Foster said. "But I really am concerned about the kind of access students are going to have in the future with this campus and these experiences."