UGA Miracle celebrated raising over $1.1 million for Children's Healthcare of Atlanta at their annual Dance Marathon, starting Saturday, Feb. 23 at 10 a.m. and ending Sunday, Feb. 24 at 10 a.m, with over 2,100 students in attendance.
Across the country, universities with Miracle programs host Dance Marathons as a celebration and fundraiser for local children's hospitals affiliated with Children's Miracle Network Hospitals, a nonprofit organization. Sponsored children and their families often attend.
Taking over Tate Student Center at the University of Georgia, event participants enjoyed live music, a yoga session, the Miracle kid talent show, catered food, laser tag, group competitions and an in-house hair salon.
Chi Omega member Haleigh Allario donated eight inches of her hair to "Children with Hair Loss," a non-profit that provides wigs free of charge for children dealing with hair loss from a medical condition, as a part of The Hair Chop Challenge.
"It was super last minute. I've been meaning to get a haircut so I just decided to go for it," Allario said. "I feel really excited because I know it'll go to someone who needs it."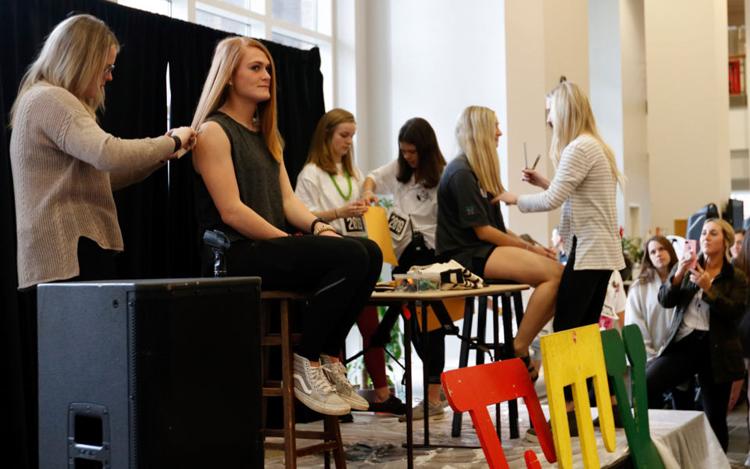 Sponsored families and survivors also attended the festivities, including the Helton family, who said they have attended every Dance Marathon since they were first sponsored in 2013.
"Dance marathon is a great platform to not only share our personal miracle and our own stories but to inspire others and ultimately help those kids who are in the hospital, who can't get out and dance and speak," Michelle Helton said. "We're representing those children."
Helton's daughter Belle was born with a life-threatening kidney disease. With the help of a transplant from her father, Belle lives her life as a normal teenager but still faces some daily challenges.
"We are so impressed every time we come — the hearts of these kids blow our minds. The students could be anywhere on a Saturday, and they chose to be here with us," Helton said.
A similar sentiment was shared by another sponsored family, the Hopkins, as they told their story to a silent audience. Mike and Kelli Kirkley Hopkins, along with their daughter, Marlee Anne, spoke through tears about losing their son and one of their daughters, Abe and Mary Elizabeth.
"Abe taught me what it meant to love, not just your family but love those around. Because no matter where Abe was, he was loving someone," Marlee Anne Hopkins said.
Marlee Anne reminisced on Abe's radiant personality and playing hide-and-seek with him. It is suspected Abe had mitochondrial disease He suffered from constant seizures and was frequently in the hospital. He died on July 28, 2014.
"From me, who has three siblings that [have] been incredibly impacted [...] by UGA Miracle, I want to say thank you for what you guys do," Marlee Anne said. "Whether you think that's small or big, those things you do, in my eyes, will always be big. What you guys do matters."
During the marathons total run time, there were several challenges each hour. Advertised as a national championship rematch, the "Beat Bama Hour" fundraiser pitted UGA against the University of Alabama to see which institution could raise the most money in one hour. UGA Miracle encouraged members to raise $61 in one hour for the 61 touchdowns UGA scored last season, and UGA raised a total of $37,814.19, more than doubling Alabama's total.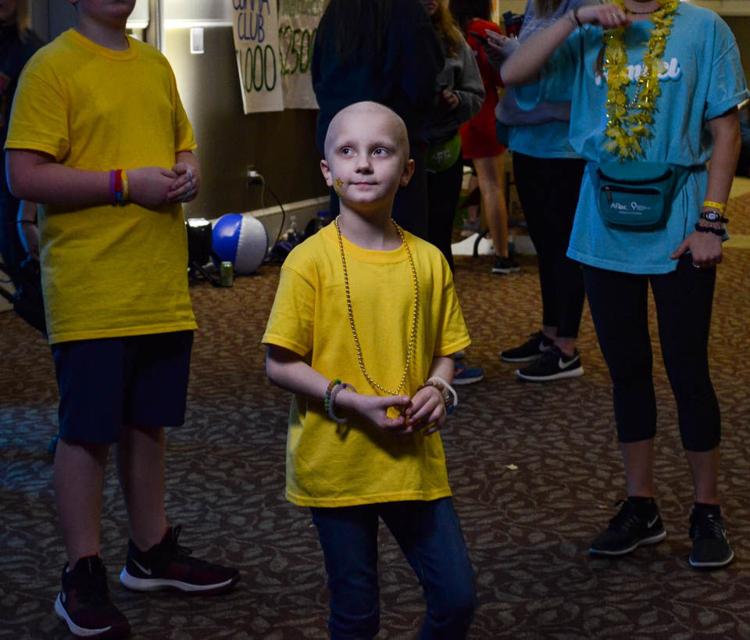 In recognition for their time and efforts poured into UGA Miracle and their ability "to overwhelm people's hearts with sheer happiness," Allison Doherty, banner assistant chair for the UGA chapter, and Cullen Smith, external relations coordinator, were awarded the 5th annual Mary Elizabeth and Abe Hopkins Joyous Award.
After one last dance number, the event began to wind down as the grand total, $1,144,453.19, was announced to an embracing and crying crowd.
"It is absolutely surreal to think about the fact that all of our hard work has paid off — I'm sorry I'm crying [...] right now — just seeing that number up there and seeing the entire year that we've gone through. It's a crazy feeling," Miracle family member Jaylen Spidell said.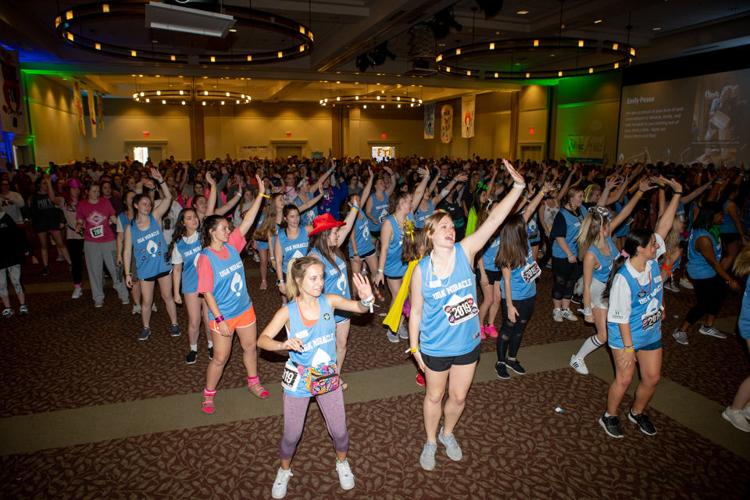 In his final speech, Davis Haines, executive director of UGA Miracle, addressed the audience on Sunday morning.
"We wouldn't be here without everyone in this room's help and effort and pure force of determination to make these things happen ... I love this organization, and I'm just so proud that I got to serve it, and, thank you for everything you've been able to do this year," Haines said.