More than 8,000 miles separate Christchurch, New Zealand, and Athens, Georgia. But the UGA Muslim community took time Monday night to remember the victims of a deadly March 15 attack on Muslims in New Zealand.
The shootings in Christchurch, New Zealand at two different mosques during Friday prayer killed at least 50 people and injured another 50, many of whom are still in intensive care. This terrorist attack, which was live-streamed on Facebook Live, became the deadliest mass shooting in the history of New Zealand.
Hate crimes worldwide rose 17 percent in 2017, according to the Federal Bureau of Investigation. However, an outpouring of support, including $6 million dollars raised for the victims of this tragedy, indicates that millions of people around the world have refused to let hate divide them.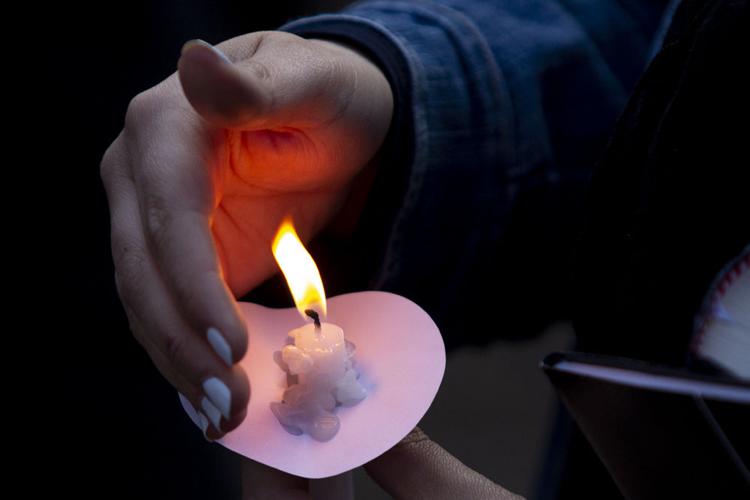 The candlelight vigil was organized by the Muslim Student Association at UGA and held at Tate Plaza. Muhammad Saud, a junior finance and real estate major and the vice president of MSA, said planning the vigil was an all hands on deck situation.
"We started planning in our group chat," Saud said. "It was really rushed. It was hard work and with such a tight deadline, but we wanted to do it as soon as we could because we wanted to honor the victims in a timely manner.
---
"I came also to be a part of the expression that we shall not cower to this kind of intimidation and terrorism … Our faith will not be shaken."
- Bashir Mundi, UGA teaching assistant
---
The crowd of people who attended this vigil included both Muslims and non-Muslims. Max Harris, a junior history major, came to the vigil to show his solidarity with the Muslim community.
Attendees of the vigil exchanged hugs and well wishes with each other before candles were passed out and speakers took to the stage.
"Earlier in 2018, the Jewish community also experienced an incident of mass violence and murder," Harris said. "I want to make sure that the [Muslim community] feels that they have the support from the student body that they need so they can be able to heal and come together after this horrible tragedy."
Bashir Mundi, a teaching assistant at UGA, came in support of his fellow students.
"Being that I'm a Muslim, I feel for the victims of that massacre," Mundi said. "I came also to be a part of the expression that we shall not cower to this kind of intimidation and terrorism … Our faith will not be shaken."
Sarah Atamna, the president of MSA, was the first of the seven speakers at the vigil. She and the rest of the speakers greeted the crowd with "As-Salaam-Alaikum," an Arabic phrase that means "Peace be unto you."
"In Islam, we say 'Inna lillahi wa inna ilayhi raji'un,' which means that we came from God and to God we will return," Atamna said.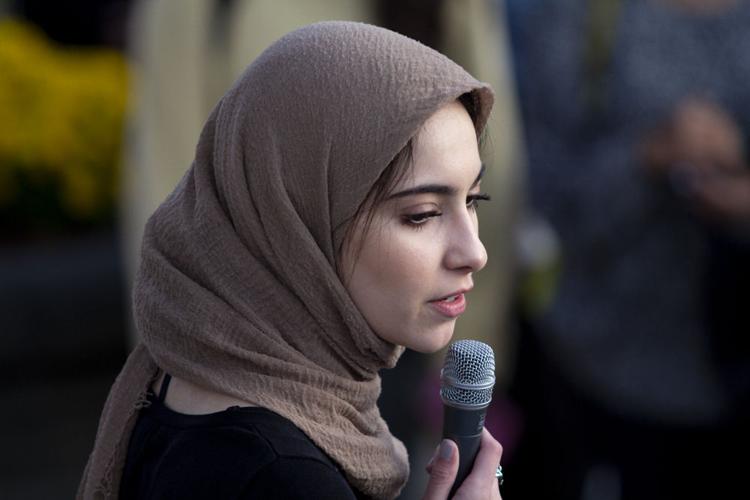 The crowd at the vigil listened in silence as Menna Abo-Elhamd, a junior psychology major, read the names of the identified victims.
SGA Vice President Charlene Marsh spoke at the vigil and expressed a need for solidarity.
"We cannot stop at retweeting or sharing a post, or even let our love stop at attending this vigil," Marsh said. "If we are truly committed to supporting and loving our Muslim neighbors, we have to put actions behind our words."
Others took to the stage to speak about their appreciation and love for the Muslim community, especially with respect to the warmth and peace they were shown within it.
"We must ask ourselves how we can be okay with the status quo," said Abdullah Darvesh, the event planner for MSA. "Terrorism has no race. Terrorism has no religion. We must come together if we seek to overcome this."