In 2016, Ursula McPherson-Vitkus was working to build UGA's chapter of URGE, United for Reproductive and Gender Equity, from the ground up again after it had become dormant.
Now, the group is actively working towards advocating for reproductive justice and issues that relate to the matter.
This past year they created a zine, went to the Georgia State Capitol on advocacy day and participated in other activities to make their voices heard.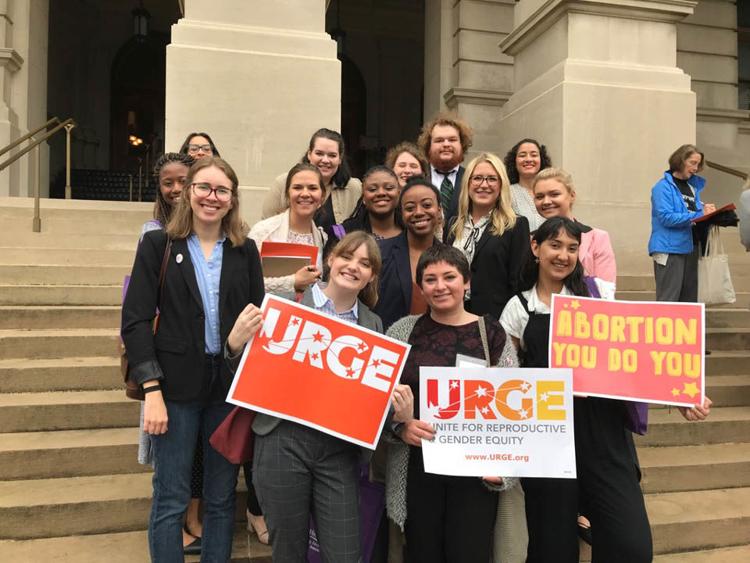 The group is now part of the Progressive Action Coalition, a group on campus aiming to connect progressive student organizations together to work in solidarity with one another.
"URGE adds an important voice to the Athens activist community as not enough time and space is given to discussions of bodily autonomy that really do link all of the social issues that groups like the Progressive Action Coalition care about," said McPherson-Vitkus, a fourth-year Arabic and International Affairs major and president of UGA's chapter of URGE.
The group met on Wednesday, March 28 at 7 p.m. for a general body meeting introducing what URGE does to interested students and discussing the upcoming events for next week's sexual assault awareness week. The group also educated attendees on the statistics of sexual assault and rape at UGA.
A representative from Save Our Queens, who is hosting this year's annual sexual assault awareness week, came to speak about the events coming up.
Upcoming events include sign-making at the Zell B. Miller Learning Center's Jittery Joe's on April 2 at 6 p.m., Open Mic Night at Hendershots on April 3 at 8:30 p.m. and Take Back the Night at Nuci's Space on April 7 from 6 - 9 p.m.
The group discussed several topics related to reproductive justice, including the connection it has to other issues like gun violence and immigrant rights.
They also spoke on the issue of automatic reporting for sexual assault cases with some organizations and examples of how the allocation of resources can prioritize making more money over keeping people safe.
URGE aims to center the conversation around people of color and marginalized individuals who are most affected by these issues.
"If you are African American, the bodies of your ancestors may have at one time belonged to a stranger whose rape was encouraged as a business venture," McPherson-Vitkus said.
As two of their officers are set to graduate in May, URGE is currently in the process of looking for new students to take their places and keep the organization going here at UGA.
They are also working on growing student support for URGE and spreading the message of reproductive justice.