In an ArchNews email on Wednesday, Victor Wilson, vice president of student affairs, alerted University of Georgia students of more requirements on campus ahead of the fall semester.
Before returning to campus, each student must complete the required COVID-19 student training available on eLearning Commons, according to the email. The training may take approximately 30 minutes.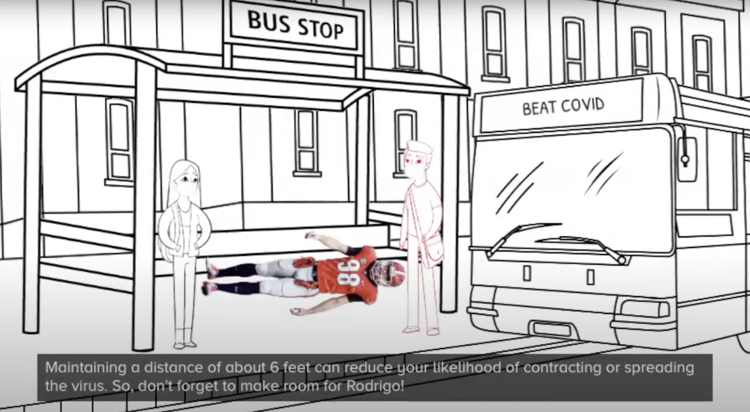 According to UGA's COVID-19 guidelines, all students arriving from outside the United States are required to quarantine for 14 days, according to the email. The email linked to resources to assist international students during this period.
The university is now offering two new meal plans to students, which will be available to students living on- or off-campus and will provide either 180 blocks per semester plus 300 Paw Points or 180 blocks per semester with no Paw Points, according to the email. A block is used every time a student enters the dining hall.
These plans provide approximately two meals per day in the residential dining halls, which are only open to students with meal plans this fall. Paw Points are loaded on students' UGA Cards and accepted at any retail locations, such as Barberitos, Chick-fil-A, Panda Express and more. Paw Points remain active for one calendar year past a student's last use of Paw Points, according to the email. Any blocks that students don't use will not roll over to the next semester.
Effective July 15, face coverings are required on campus — those not wearing one will be asked to wear one or leave the area. If students have not received the face coverings and thermometer sent by the university, they can pick up the items at the Tate Student Center or Ramsey Student Center once they arrive on campus. The email said they were meant to arrive at students' home address listed in Athena by July 24.
The email detailed the preparations for students returning to campus — an increased number of daily air changes will be made in academic buildings and large classrooms with centralized heating, ventilation and air conditioning systems. Thousands of sanitation units will be installed as well as plexiglass in reception areas, services desks, podiums, tables and other areas. UGA's Facilities Management Division will map "unconventional" teaching spaces to comply with social distancing.
The UGA Bookstore resumed regular hours on Aug. 10. There will be reduced capacity inside the building, and face masks are required. However, students can have items and books shipped to them for a contact-free alternative.
The Ramsey Student Center will reopen Aug. 13, and Pound Hall, a strength and conditioning satellite facility on the Health Sciences campus, reopens on Aug. 20.